Benefits Of Neem Infused Water Bath: Herbal Beauty Bath
Benefits Of Neem Infused Water Bath: Herbal Beauty Bath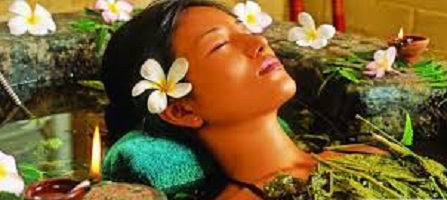 The health benefits of bathing with neem-infused water
Related Search on Neem Infused Water Bath
How to make neem water for bathing.
Neem leaves bath side effects
Benefits of drinking boiled neem leaves water
How to store neem water
Neem water bath for fungal infection
Best time to drink neem water
How to make neem water for your face
Neem water bath for fungal infection
How long can I store neem water
In terms of medical properties and health benefits, neem is not simply a tree, but a miracle tree.
Related >>>
An Overview of Neem Infused Water Bath
In Ayurveda, the neem tree and its parts are frequently mentioned. Every part of the plant, from the leaves to the stems to the fruits and roots, has medicinal benefits.
Neem's Sanskrit name is Nimba, which means "good health." Although neem has a bitter flavor, it is unsurpassed in terms of holistic health and healing.
It deals with both internal and external challenges. Neem is mostly used to treat skin conditions such as acne, psoriasis, and chickenpox.
In this article, we're going to teach you about the benefits of bathing in neem leaf water.
Benefits of Neem Infused Water Bath
Bathing with neem-infused water is an age-old Ayurvedic custom, especially when the seasons change.
The health advantages of neem leaves are well known. It's been used in home medicine for decades to treat skin disorders and allergies.
While eating neem leaves is difficult due to their strong bitter flavor, there are various ways to incorporate them into your daily routine.
Bathing with neem-infused water is an age-old Ayurvedic ritual, especially during the changing of seasons.
Since we are living in the COVID-19 era, keeping a high level of immunity has become a must.
Furthermore, when we go from season to season, this neem-infused bath water can be extremely beneficial.
Bathing with Neem Leaves Water?
Bathing with neem leaf water is extremely helpful and can help to cure a variety of ailments.
Also, Neem is an antibacterial that also helps with non-infectious autoimmune skin conditions, including psoriasis and eczema.
Acne, scars, and blackheads can all be cured by bathing in neem water. It eliminates body odor in a natural way.
Neem Infused Water baths can help prevent seasonal infections and boost immunity.
Bathing with neem water, particularly during the heat, is thought to be exceedingly helpful. It aids in the cleansing of the entire body.
Benefits Of Bathing with Neem Water ~ Neem Infused Water Bath
Here are some of the benefits of bathing with neem water, which you can get if you bathe with neem leaves on a daily basis.
The majority of them are skin-related disorders, as our skin reflects toxins more than our other organs.
Bathing in water made from neem leaves will help you get rid of pimples, blemishes, and blackheads.
During the hot season, bathing with neem water can help you avoid skin problems. However, prickly rash, acne, and skin allergies can all be avoided by bathing in neem water in the heat period.
Neem's antibacterial, anti-microbial, and anti-fungal properties aid in the relief of skin conditions such as psoriasis, eczema, and chickenpox.
To treat chickenpox, people who have it are advised to keep neem trees around them and bathe in neem water.
Bathing in neem water helps to eliminate body odor.
Bathing with neem water might help you get rid of dandruff and a scaly scalp in your hair. This adds gloss to your hair and aids in the treatment of scalp inflammation and infections by closing open pores.
Neem water might help you get rid of exhaustion and allergies in your eyes.
Other Uses for Neem ~ Benefits of Neem Infused Water Bath
Neem can be used in a variety of ways:
It can be used to make face and hair masks by taking, applying, and preparing them.
Neem can be made into a drink and consumed. It's a fantastic immunity booster.
Make a neem paste and apply it to your skin problems.
Take a bath in neem water, which will act as a full-body detox. You can also make a neem face and hair pack, which can help you get rid of all your skin and hair problems.
Meanwhile, many of you may appreciate your scented shower baths, but they won't supply you with the same benefits as this unusual neem water bath.
You must give it a shot, and we are confident that you will be pleasantly surprised by the results.
How to Make Neem Bath Water
Here's how to make the recipe the right way and reap the benefits.
Firstly, add two sprigs of neem leaves while your bath water is heating up.
After that, allow 20 minutes for the water to heat up, then wait for it to cool.
Finally, the water for your bath is now ready.
Disclaimer
Always see your doctor if you have any medical concerns, conditions, or supplements that you are taking. When deciding how to proceed with your treatment, always seek medical counsel.