Bagaruwa/Acacia Health Benefits for Women & fertility
Bagaruwa/Acacia Health Benefits for Women | Bagaruwa & fertility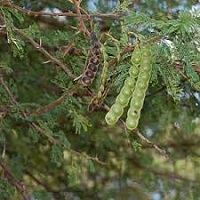 Have you ever heard of the Bagaruwa Plant? Acacia is its English name, which you may be familiar with. Bagaruwa (Hausa), Eso Booni (Yoruba), and Acasia Nolitica (the scientific name).
I have really no idea what the name is in Igbo Language or Arabic. Do you Know? If yes let me know in the comment section. I enjoy hearing from you.
Acacia trees can be found primarily in Asia, the Pacific Islands, Senegal, and the northern part of Nigeria.
Acacia has a number of chemical properties that can help to cure a variety of diseases, making it one of the most sought-after herbs.
Some people find that adding acacia/Bagaruwa powder to their diets improves the nutritional value of all of their meals. and the result is evident on both skin and hair.
Related Popular Fertility Booster Articles >>>
Bagaruwa/Acacia Health Benefits for Women ~ Medicinal Uses
Bagaruwa and fertility: Is there a link between bagaruwa and fertility?
Bagaruwa is a plant that is thought to have many feminine health benefits, particularly in terms of boosting fertility and increasing a woman's chances of becoming pregnant if she consumes the bagaruwa seed.
Many women who use bagaruwa have many testimonies about the plant's benefits… Many people use it to help with ovulation and hormone levels.
Our foremothers also used Bagaruwa to treat infections and as a fertility booster. Although the benefits of bagaruwa have not been scientifically proven, people use it anyway and claim it works for them.
How to use bagaruwa seed for tightening/ infection for ladies ~ Bagaruwa/Acacia Health Benefits for Women
Do you have concerns about your reproductive health… especially in the areas of infection, irregular periods, foul odor, as well as feeling of excessive openness?
This is the method you should employ!
These herbs are used in this recipe for cleansing and tightening. The herb has been used by women for centuries to reinstate their dignity.
It is primarily used by women who have recently given birth or who have an infection.
How to use bagaruwa seed for infection? Do you know what bagaruwa seed is?
Firstly, the seeds are washed, crushed to a powder, and boiled with a small number of cloves added, then set aside to cool slightly so that you can sit bath inside for steaming.
Secondly, to avoid burns, the water should not be too hot.
After that, sit for 20 to 30 minutes or more on it. It aids in the removal of reproductive tract infections as well as consistent practice.
Bagaruwa/Acacia Health Benefits for Women
Some of the benefits of bagaruwa seed for steaming and sitting bathing are listed below –
Symptoms of menstruation, such as bloating, cramps, exhaustion, and heavy bleeding, are reduced.
Boosting female fertility: Increasing the fertility of women
Promotes healing after childbirth
Stress reduction
Hemorrhoid pain is treated and relieved in this way.
Boosting energy and decreasing fatigue
Treating headaches
Inflammation and scarring are reduced.
Bagaruwa/Acacia Health Benefits for Women. Can I drink bagaruwa water? Check it out!
You can't do it. Bagaruwa water, in any form, should not be consumed. Bagaruwa herb is boiled with other herbs, such as cloves, and the resulting water is used in sitz baths by women who want to tighten their inner skin…
Because of the potential for side effects, Bagaruwa water should only be used for sitz baths and not for drinking. Be cautious!
Bagaruwa Tightening Herb has been used by Northern Nigerian women after childbirth for centuries. To tighten, tone, restore, and heal the birth canal quickly. Meanwhile, it restores the "birth canal" to its pre-birth condition.
Method
Firstly, the seeds are washed, crushed, and then boiled for 10 minutes in water. After that, it is poured into a sitz bath.
Lastly. the female must then wait until it cools down to a comfortable temperature. Before immersing completely for 15 to 30 minutes in the warm herbal mixture.
Can I drink bagaruwa water? Answer ~ It is not to be consumed.
7 Health Benefits of Bagaruwa Seeds ~ Other rumored uses of bagaruwa seeds include:
Acacia/Bagaruwa is also known to help people lose weight because it contains a high amount of fiber that fills the stomach.
It goes without saying that when you feel satisfied and full in your stomach, you are less likely to snack, which helps you lose weight or treat obesity.
Diabetes is treated with this product.
Foods high in dietary fiber, on the other hand, are known to help patients with type 2 diabetes control their blood sugar levels. As a result, people who eat foods with added bagaruwa or Acacia may increase their daily fiber intake, which helps to regulate blood sugar levels.
Immune system booster
Detoxification from poisonous chemicals in the body.
It's thought to help treat or remove dental plaque.
Beneficial to the digestive system
It's thought to help with sore throats.
Thank you and I hope this article on Bagaruwa/Acacia Health Benefits for Women helps.
Disclaimer:
This article is for educational purposes only and should not be a substitute for professional diagnosis or treatment.
Always seek medical advice, guidance, and treatment from your healthcare professional –
This is very important before making any health-related decisions or seeking counseling, guidance, or treatment for a specific medical condition.
No need to thank me, guys. I'm just…
Glad to be of service