Achi Soup Recipe with Achi Powder: Excellent Soup Thickener
Recipe for Achi Soup with Achi Powder: Excellent Soup Thickener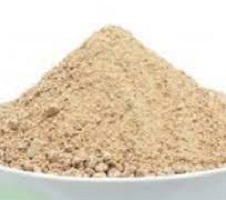 Achi powder is made from Achi seeds, which are also known as Brachystegia Eurycoma in botanical terms. It's an excellent African seed for soup thickening, herbal items, and medical uses.
Achi is high in vitamins and minerals and lends a distinct flavor to your dishes.
Bitter leaves soup, ogbono soup, vegetable soup, egusi soup, oha soup stew, or sauce can all benefit from the addition of achi seed, which is dried and ground to a fine consistency.
Achi soup is a traditional African soup made with a variety of vegetables such as oha leaves, okazi leaves, ugu leaves, bitter leaves, and others.
Achi soup is one of the many excellent soups available.
It can be used in place of ukpo, yam flour, cocoyam, or ofor as a soup thickener.
Thickening Agent: Achi Powder
A thickening agent, sometimes known as a thickener, is a material that can raise the viscosity of a liquid without affecting its other qualities significantly.
Checkout >>>
Edible thickeners like achi, ofor, cocoyam, ukpo, and yam powder are frequently used to thicken sauces and soups without affecting their flavor.
Pounded yam, yam flour, fufu, eba, or semolina can all be used to make it.
Achi Powder's Major Benefits
It's a great soup thickening.
Gives your soups a distinctive flavor
Adds the proper amount of flavor and freshness to meals
Medicinal in nature
A fantastic flavoring ingredient
A good source of antioxidants
Excellent for making soups, stews, and sauces
Vitamin-rich and nourishing
Achi Powder Nutritional Information
Achi has 10.52 percent protein, 2.50 percent ash, 8.70 crude fiber, 8.50 percent moisture content, 8.48 percent edible fat, and 61.30 percent carbohydrate, according to certain researchers.
These nutrients are necessary for the human body system to function properly. Crude fiber is particularly helpful at lowering blood cholesterol and moderating glucose response in diabetics.
It is quite nutritious to use achi as a thickener daily. The most nutritious portion of the plant, the native soup thickeners, is widely recognized for containing a considerable quantity of vitamin C, magnesium, protein, vitamin B6, and provitamin A in the form of beta-carotene.
Nigerian Dishes: Achi Soup Recipe: How to Make Achi Soup with Achi Powder
Several Nigerian local meals may be prepared quickly, and Achi soup (powder) thickener is one of them.
Start with this soup if you want to prepare a simple native soup. Achi is a fantastic soup thickening that imparts a delicious and seductive flavor to soups.
This is why it is widely used in the preparation of various soups and sauces. This basic thickener can be substituted for cocoyam, ukpo, or ofor, among other ingredients.
By combining achi and bitter leaf, achi with uziza leaves, achi with ukazi, or achi soup with ugwu, you can make achi soup in a variety of ways.
Many others, however, create theirs using bitter leaf, but I choose to make mine with uziza leaf because it has a beautiful and sweet flavor.
Some people mix egusi and achi. Because egusi is such a good thickener on its own, I prefer to use it that way instead of combining it with achi.
In this instance, you can cook this wonderful Nigerian soup with any vegetable you like. In this soup, there shouldn't be too many vegetables. Only a smidgeon is required to garnish the soup.
Achi Soup Recipe
To make Achi soup using achi powder, you'll need the following ingredients
1 kg of goat meat
A kilo of goat offal (assorted meat)
1 medium kpomo (cowhide)
A cup of stockfish
3 seasoning cubes
1 medium smoked fish
2 tablespoons of ground crayfish
1 large onion, chopped
2 tablespoons of achi powder
1 handful of shredded uziza (cup)
2 cooking spoons of palm oil
4 scotch bonnets or ground cayenne
Salt to taste
A tablespoon of ogiri
Achi Soup Preparation Techniques
Firstly, put all of the meat and stockfish, save the smoked fish, which should be washed and combined in one pot.
Secondly, place the meat over the fire with 2 seasoning cubes, onions, pepper, salt, and a little water.
Thirdly, simmer the beef for 15 minutes before adding 1 cup of water and continuing to cook for another 15 minutes.
Fourthly, toss together the Ogiri, crayfish, smoked salmon, pepper, and the remaining onions, then cook for 5 minutes, stirring occasionally.
Now, add the palm oil to the soup, stir, and season to taste. If necessary, add the remaining seasoning cube and cook for another 10 minutes.
After that, add the ground achi (achi powder), mix, and adjust the consistency by adding more thickener if the soup is too watery or adding more water if it's too thick.
Allow simmering for 10 minutes over medium heat. Stir in the Uziza leaves, then reduce to low heat and cook for 5 minutes.
Finally, when the soup is done, remove it from the fire and serve with eba, pounded yam, or fufu.