Best Blender Food Processor Combo for Home Kitchens
Best Blender Food Processor Combo for Home Kitchens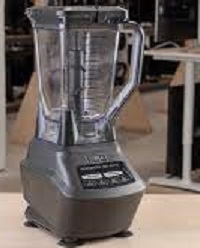 Surprisingly, there aren't many blender/food processor combo machines available for home kitchens. Which we don't understand because they're incredible. You can reduce clutter by having one machine do the work of two, and you can do so without sacrificing either machine's functionality.
Best Blender Food Processor Combo for Home Kitchens
We tested and compared nearly every model available and determined that the Ninja Mega Kitchen System was the best value for money.
Whether you're crushing ice, chopping salsa, or making smoothies, purees, or dough
The Ninja Mega Kitchen System has a motor base that is 1500 watts, which is 300 watts more than the closest competitor. The extra power sped up our smoothies and provided extra grunt when our cookie dough thickened.
It chopped a salsa in 30 seconds and the carrot lime puree we made had a silky-smooth texture with no lumps. The fact that it comes with travel cups? That also didn't hurt.
Blender Food Processor Combo
If you're looking for something less expensive, our recommendation is…
Pick For a Low Budget: Oster Pro 1200 Blender Food Processor
The Oster is smaller, but it can do more in terms of food processing. Unlike the Ninja, it has a disc attachment for slicing/shredding and a feed chute so you can add ingredients while it's running without making a mess.
Thanks to a glass blending jar and a slightly sturdier motor base, the Oster Pro 1200 costs much less, has a 2-year warranty, and works slightly more quietly than the Ninja.
With the additional disc attachment, you can also do grating and fine slicing in the food processor. And, if you want to use it for baking, the feed chute for slowly adding ingredients while the motor is running is essential.
Best Blender Food Processor Combo ~ What Features Should You Look for in a Blender/Food Processor Combination?
Is this your first time purchasing a blender/food processor combination machine? This can be overwhelming, and you may be unsure of what to look for. That is why we have broken everything down for you.
Here are the criteria we used to compare blender/food processor combinations.
Criteria #1: Strength – A food processor must be much more powerful than a standard blender, which necessitates the use of a powerful motor.
The motor controls how fast the blades spin, which is the main factor in achieving the desired smooth blend.
Criteria #2: Design – You don't just need a powerful blender/food processor combo; you also need one that looks nice.
Much more importantly, it has the functions you require. A blender's design can include a variety of different features.
It could be an auto-clean feature, a variety of speeds, or preset options for a specific food or beverage.
For this criterion, we will also consider the physical machine – whether a food processor can be disassembled, whether it is dishwasher-safe, how many blades it has, and so on.
Criteria #3: Size
Any blender/food processor combination will need to be larger than a standard blender. Though the food processor bowl is usually smaller in volume than the blender jar, it should still be large enough to handle a large amount of ingredients.
It will also be larger than the smaller pure countertop blenders without a food processor attachment.
Criteria #4: Price – This one is fairly straightforward. Nobody wants to spend more money. Obviously, some of the best products on the market will be more expensive, but we'll help you find the best deals so you can get a good machine without breaking the bank.
What Is the Function of a Food Processor Attachment? Blender Food Processor Combo
So, what exactly is the distinction between a blender and a food processor? What should I look for when deciding between a food processor and a blender?
The short answer is that food processors have a much broader range of applications than blenders.
Blenders are only good for one thing: blending. Food processors can use a variety of blades to perform a variety of tasks. Most food processors come with at least a few different blade sets.