How To Get Smooth Face Naturally at Home
How To Get Smooth Face Naturally at Home
Internal factors, such as health and diet, as well as environmental factors, such as pollution and skin care products, affect your skin's texture.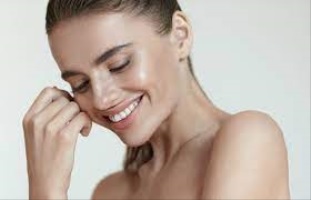 As people age, they naturally change as well. While aging and its associated skin changes are natural and to be expected, this article is for you if you prefer younger-looking skin.
Your general health isn't the only thing impacted by your lifestyle. It also impacts the condition of your skin. The following healthy living advice can help you prolong the benefits of smoother skin:
Maintaining an adequate water intake: has been shown to enhance skin, while the exact mechanism(s) remain unknown. Water consumption increases the suppleness of your skin and lessens dryness and roughness, giving you smoother skin.
Eating antioxidant-rich foods: Foods high in antioxidants help protect the skin. Leafy greens, orange and yellow fruits and vegetables, and fatty fish like salmon are some examples of these foods. Additionally, there is evidence that including probiotics in your diet may help prevent and treat skin disorders including acne and eczema as well as UV light-induced skin damage.
Working out: Studies on humans and animals have demonstrated that consistent cardiovascular exercise can enhance the composition of the skin. It reverses the effects of aging by thickening the underlying layers of skin and decreasing the outer layer. The end effect is skin that looks and feels younger and smoother.
Get adequate rest. Beauty sleep indeed exists! While you sleep, your skin and the rest of your body restore itself. Sleep promotes the synthesis of collagen and increased blood flow; two processes that help heal UV damage and minimize wrinkles and sun spots.
Defending against the sun's effects: UV rays cause DNA damage to skin cells, which increases the risk of skin cancer, dryness, and premature aging. Wear protective clothing, use sunscreen, and spend as little time in the sun as possible. Avoid tanning beds; the Food and Drug Administration (FDA) states that they do more damage than the sun.
Abstaining from smoking: Tobacco smoke exposure, both indoors and outdoors, increases the chance of developing skin conditions including psoriasis and acne as well as premature skin aging and wrinkles. It also hinders the natural healing process of your skin. It might be challenging to stop smoking, but a doctor can help you create a strategy that works for you.
Reducing alcohol intake: Sunlight-induced damage to the skin, or photodamage, has been connected to alcohol consumption. Excessive drinking can also result in dehydration, which can lead to dry skin and early aging. Limit your daily intake of alcohol to one or two drinks to lessen its negative effects on your body and skin.
Using these five items, you can get the beautiful, healthy skin you've always wanted.
How to get a smooth face naturally at home ~ how to make your skin glow naturally at home
The following is a guide on how to make your face smooth naturally at home; use some of the things that are already in your home to have smooth skin:
Honey: Due to its inherent antiseptic, antibacterial, and anti-inflammatory qualities, honey is a fantastic component for smooth skin. Honey in its natural state can be applied to the face as a moisturizing mask to achieve smooth, luminous, and glowing skin. Honey leaves skin smooth and silky after healing wounds and acne.
Aloe vera: is a great ingredient for skincare since it works well on all skin types, including sensitive, oily, and dry skin. Vitamins, antioxidants, minerals, and amino acids found in aloe vera gel aid in the treatment of several skin ailments, including sunburn, rashes, and redness. Aloe vera has antibacterial and anti-inflammatory qualities that can help prevent acne.
Tomato: Nutrient-rich tomatoes help to maintain healthy skin. Vitamin A smoothens out rough skin and removes dark spots and blemishes, while vitamin C helps to preserve skin firmness and create collagen. Magnesium and potassium hydrate the skin and impart a fresh, luminous glow.
Papaya: is an excellent at-home remedy for restoring the skin's natural radiance. Papain, an active enzyme present in papayas by nature, possesses antifungal and antibacterial qualities. It is efficient in moisturizing the skin, removing dead skin cells, and evening out the tone of the skin.
Cucumbers: are fantastic ingredients for treating skin conditions including dryness, aging, and inflammation since they are packed with vitamins and nutrients that are good for the skin.
Cucumber's antioxidants make skin appear more radiant. Additionally, they aid in boosting the creation of collagen, which gives the skin the defense it needs to fend off early indications of aging and is essential to our hydration.
How to get smooth skin on face naturally ~ how to naturally get a smooth face
To get smooth skin on your face do the following:
Always make sure to wash your face.
Apply lotion to your dry skin.
During the process of hair removal, exercise caution.
Exfoliate once a week.
Try to find skincare products that contain AHA.
Utilize vitamin C and take it in your diet
Get plenty of water in your system.
Consume only good fats.
The following is an explanation of how these components can be utilized successfully to keep the skin smooth.
Combination of honey and tomato:
Combine a half cup of tomato puree and one tablespoon of pure honey in a bowl. Doing so will help reduce the appearance of fine lines and wrinkles. After you have finished cleaning your face, apply this to it. After waiting for 15 minutes, rinse it off with some lukewarm water.
This one will assist you in treating dryness and maintaining the suppleness of your skin. A half cup of mashed papaya needs to have two teaspoons of milk and one tablespoon of honey added to it. Create a smooth paste, and then apply it all over your face. After 15 minutes, remove it with lukewarm water after letting it sit on your skin.
Cucumber and aloe vera juice:
It will make your skin more hydrated and help you achieve a radiant appearance. Combine the cucumber without peeling it first, then strain the juice. Blend the cucumber juice with two tablespoons' worth of pure aloe vera gel, and continue to blend until you have a smooth paste.
After applying the mask, give your face a light massaging motion. After 15 minutes, remove it with lukewarm water after letting it sit.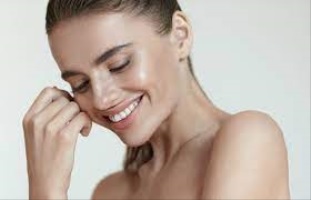 How to get fair and glowing skin at home in 7 days ~ how to get fair skin at home
Here are things to use to get fair and glowing skin with products you already have at home:
Lemon: blemishes and dark spots can be diminished by using fresh lemon juice.
To moisturize your face and neck, combine one teaspoon of honey with the same amount of milk.
Egg Pack
Fruit Pack
Hot Oil Body Massage
Tomato
Turmeric
Yogurt Pack.
7 days glowing skin challenge
Follow these steps every day to get glowing skin in 7days
First and foremost, you need to identify your skin type.
The second step is to clean.
Tone is the third step.
The fourth step is to moisturize.
Applying an eye cream is the sixth step.
In Step 7, you will exfoliate.
Treat yourself and your skin to a sheet mask
Try using face oils.
Be aware of what you're seeing with your eyes.
How to get a smooth face like a baby naturally ~ how to make my face smooth and spotless naturally at home
These are some general guidelines on how to get a smooth face with home remedies that may help people quickly achieve clear skin:
Try not to pick at your acne. A pimple is a sign that bacteria, oil, and sebum have become trapped.
Wash your body three times a day and once more after you sweat.
Keep your hands off your face.
Apply some moisturizer.
Always make sure to apply sunscreen.
Make a priority of using gentle products.
Stay away from hot water.
Make use of cleaning tools that are not harsh.
How to make my face smooth and spotless naturally overnight ~ How to get a glowing face in 1 day home remedies
These are quick and easy steps to:
Wash your face before you go to sleep.
Use a mild exfoliant on your skin.
Take advantage of steaming your face.
Try the cold compress treatment.
Try some homemade face masks.
Slug it out and see what happens.
Focus on the Areas of Concern.
Wear a sheet mask to bed.
Conclusion
Self-care that consists of paying attention to your skin can have the potential to pay off in the form of skin that visibly glows. There are a variety of health conditions that, in addition to stress, can make it more difficult to achieve glowing skin.
These include nutritional deficiencies, hormone imbalances, and nutritional deficiencies. If you've tried treating your skin issues at home and they haven't improved, it's time to see a dermatologist to determine the cause of your condition and the most effective course of action.
As a result, you can rest assured that the outcomes will be optimal.
FAQs
How can I make my face smooth in Nigeria?
Smooth skin is undoubtedly something that many individuals, both men and women, aspire to have.
Massage your face for yourself.
Replace the pillowcase.
Lay flat on your back to sleep.
Wash your hands.
sanitize your hands
Apply salt to any area of the skin.
Produce your peel.
Squat down.
Which cream will make my face smooth?
Dermalogica Skin Smoothing Cream
Your skin's moisture balance may be successfully maintained while its texture is improved by this skin-smoothing cream. Hyaluronic, mallow, and cucumber are among its ingredients, which work to hydrate your skin thoroughly, restore suppleness, and give you smoother, healthier skin for 48 hours.
What cream can make my face smooth in Nigeria?
Popular facial cream in Nigeria; rated 5 stars out of 5
₦ 2,000. Skin doctor sun protection SPF 80
₦ 3,500. Abana pimples and spots face cream
₦ 4,000. Kav face cream, triple youth face treatment
₦ 5,000. Skin doctor face cream for rough face
₦ 13,000. L'oreal Day and Night face cream
How do I clear my rough face?
Wash your face twice a day to avoid clogged pores.
Two or three times a week exfoliation will help reduce rough skin.
Using a mild face scrub to exfoliate; aids in removing debris that clogs pores and dead skin cells.
For smoother, more nourished skin, use a brightening mask a few times each week.
What can I use 2 make my face smooth?
To get the greatest results, make sure the items you use are appropriate for your skin type.
Skin-care exfoliants: Dead skin cells can accumulate on your skin and make it feel harsh and appear uneven.
Scrubs can help slough them off.
Gentle,
Mild cleansers;
Moisturizers;
Dry brushing; and alpha hydroxy acid (AHA).
What skincare ingredients are best for smooth skin?
Azelaic acid.
Glycolic acid.
Retinoids
Salicylic acid.
Is shea butter good for your face?
Shea butter is a great cosmetic component because of its high vitamin and fatty acid content, which helps to soften skin. Additionally, shea butter contains restorative and anti-inflammatory qualities.
Shea butter can be used to condition, tone, and soothe the skin on your body, particularly on your face.
How can I make my face smooth without bleaching?
How to Obtain Silky Skin
Exfoliate your skin to remove dead skin cells and enhance its texture.
Use a moisturizing body wash to wash your skin.
Apply moisturizer as soon as you get out of the shower.
Use body butter right before bed to nourish your skin deeply throughout the night.
Wear sunscreen every day to protect your skin.
Why is my face not smooth?
It frequently results from pimples, acne, or scarring from acne. Completely flat, smooth skin is unachievable since it would entail no pores, and pores are essential to maintaining healthy skin. On the other hand, textured skin can be minimized and prevented in certain ways.
How do I look beautiful naturally?
How to Become Naturally Pretty
Do two facial washes a day.
Every week, exfoliate your face.
After washing and exfoliating, use a moisturizer.
Use whitening toothpaste to brush your teeth.
Maintain a straight posture and smile.
Try not to groom your brows too much.
Hydrate well daily.
What makes the most beautiful face?
Face Proportion and Symmetry
How the proportions of your mouth, nose, eyes, cheeks, and jaw are all flawless. Symmetry and proportion are crucial. This facial attractiveness ratio is known by many plastic surgeons as the "golden ratio."