How to Produce Homemade Custard Powder in Nigeria
How to Produce Homemade Custard Powder in Nigeria. Please watch >>>>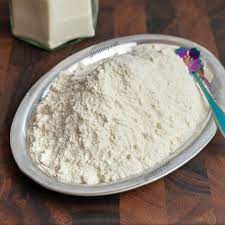 Nigerian custard ingredients and instructions
Custard powder substitute
What is custard powder made out of?
How to make homemade custard powder in Nigeria
Watch the practical video below to see for yourself how to make your homemade custard powder.
With an estimated population of 140 million people, Nigeria is a prospective market for investors looking to venture into small, medium, or large-scale food processing and custard powder is no exception.
What is Custard Powder?
Custard powder is a fine white or yellow powder made up of cornstarch, and milk powder. And flavoring that, when combined with boiling water, transforms into a thick consistency, adding milk and sugar elevates it to a sweet pudding recipe or a vanilla sauce.
The primary raw material required to create this homemade powder is cornstarch.
To create a delectable Nigerian breakfast recipe, there is an endless list of Nigerian food you can combine custard with
This custard powder can be used in a variety of dessert recipes, including custard pudding, frozen custard, coconut custard pie, and custard cake and ice cream.
Occasionally, it also serves as a side dish for several Nigerian dinner dishes.
Health Benefits of Custard – Easy Homemade Custard Powder Recipe
Custard has numerous health benefits for both children and adults because it is high in carbohydrates, protein, and calcium from milk.
Here are some justifications for consuming custard:
Custard is a delicious addition to a child's diet that gives them extra energy because it contains good carbs.
It offers the ideal ratio of calories, protein, and fat, which causes a baby to feel fuller for longer.
It offers the ideal ratio of calories, protein, and fat, which causes a baby to feel fuller for longer, which is good for the health of the teeth and bones.
Everyone like and eats custard because it is delicious and healthy. It is a modified variety of pap also called (Ogi). Custard's flavor and taste make it a favorite among many people instead of pap.
Custard keeps without spoiling for a longer period of time. It is inexpensive, accessible, and simple to make. You can fortify it and add different flavors according to your preference.
Due to the constantly busy lifestyle of the majority of Nigerians, it is consumed by both the rich and the poor and is primarily consumed by residents of the country's urban areas.
Homemade Custard Benefits
You'll save a ton of money if you make your own custard powder.
You'll be shocked to learn how much you've spent purchasing custard powder at Walmart once you start making it yourself.
Considering the profit margin and the size of the market need, it is a profitable enterprise in Nigeria.
How to Produce Homemade Custard Powder
Custard powder is fairly simple to make; almost anyone can do it. Using a few simple techniques, you may make custard powder.
The production takes very little time.
 Custard Powder Ingredients
½ kilo Corn starch
1 teaspoon egg yellow food color
A tablespoonful of powdered milk flavor
1 teaspoon vanilla powdered flavor
1 teaspoon banana powdered flavor
Procedure
Firstly, with a sifter, sift the cornstarch into an empty dry bowl and then add the milk powdered flavor
Secondly, add the vanilla and banana mixture flavor
Then, add the egg yellow food color
Lastly, mix very well till well incorporated
That's it! Your homemade custard powder is ready. Surprised?
It is this easy to make from scratch if the right ingredients are available.
How to store custard powder
Turn it into an airtight container and it will preserve for as long as the expiration date on the powdered milk.
Store in a cool dry area in an airtight container away from direct sunlight and humidity
Which is healthier for babies: custard or pap? Custard vs. pap
The custard powder produced at home is healthier and more nourishing.
Custard has a lot of calcium and is a good source of protein for babies because it is mostly formed of milk and eggs from which it derives its nutrition.
As a result, it is advised that babies begin eating custard at the age of six months. For adults, custard consumption does have some advantages, though.
It does deliver a significant dose of calcium, calories, and proteins, and offers a substantial dose of B-vitamins, especially vitamin B12.
Naturally, the homemade custard is considerably healthier for you than store-bought variants in Walmart because it does not contain additional additives.
Side Effects
However, regular intake is not advised due to the following: Overindulging in custard increases the risk for weight gain, cancer, diabetes, and cardiovascular disease.
Even at that, custard powder produced at home has fewer components and poses fewer health hazards.
Custard Meal Recipe – How to Make Custard meal/ Custard pap
Making custard dinner is both easy and challenging. Many people frequently ponder how to create lump-free custard meals.
Custard Meal Recipe – How to Make Custard meal/ Custard pap
Custard supper is both simple to make and difficult to master. How to make lump-free custard meals is a question that many people commonly ask.
Another significant problem for many people is watery custard meals or watery Ogi/Akamu (Nigerian custard).
Some people have abandoned this essential breakfast meal as a result of the aforementioned issues.
Nigerian Custard Meal Recipe
The essential necessity is that the custard be thick after preparation so that when the milk is added, a precise consistency would emerge.
This is because in Nigeria we typically add evaporated milk to our custard meal. However, if the custard is already watery, adding milk will produce a full liquid that is unfit for ingestion.
But don't worry; you can find all the tips for creating the ideal custard here, along with a video (Please watch the video above).
Ingredients
Custard Powder
Water (Hot and Cool)
Evaporated Milk (Peak Milk)
Sugar (to taste)
Method
Firstly, add custard powder to a sizable bowl. Use a container that is large enough to hold the custard meal in its elevated state because custard rises while being prepared. If you're unsure, choose a large bowl; over time, you'll discover which quantity fits comfortably in which bowl size.
Then, pour a tiny amount of cold water into the bowl containing the custard powder to begin mixing. You should stir and keep adding water until the mixture is moderate and lump-free.
After that put a kettle of water on to boil when you are almost ready. Make sure there is enough water. It is preferable to have too much water than not enough.
Because some custard may have accumulated at the bottom of the bowl, thoroughly stir the custard mixture just before the water boils, and then pour the water. (This is the main reason for lumps when you start making the custard if it is not thoroughly mixed).
After the water has boiled, slowly but steadily pour it into the bowl of custard while stirring. It is important to pour the hot water gently while stirring at the same time to avoid lumps.
As soon as you notice the custard beginning to firm, stop stirring and gradually decrease the water flow until the custard is entirely formed.
Remove the kettle from the stove and thoroughly whisk the custard. You can add more hot water if you find it to be too thick. But take care to avoid having watery custard. Also, keep in mind that liquid evaporated milk will still be added.
Lastly, stir in some sugar to taste and peak milk (evaporated), then adjust the mixture to your preferences.
The custard is ready. Serve with the following Nigerian meals:
Please share this post with your family and friends.
Tell me what you think of this dish by leaving a comment in the space provided below.
People Also Ask about Homemade Custard in Nigeria
What is the custard powder meaning?
Originally, custard powder was a blessing for those looking for an egg substitute.
It resembles cornflour in appearance because salt and flavorings are added to cornstarch, which serves as the basis.
It is an ingredient that has helped everyone quickly prepare the custard.
Is custard powder good for you? Is the powder healthy?
Numerous dietary advantages: A good source of calcium and B vitamins, particularly vitamin B12, is custard. These support healthy cell function, strong bones, and digestion.
Because homemade custard is free of artificial additives, it is both delicious and healthier to eat.
Is custard powder the same as cornstarch?
Cornstarch works well as a stand-in for custard powder and is best utilized in cakes, sauces, puddings, and desserts. In actuality, custard powder contains a lot of cornstarch.
Add vanilla extract to the cornstarch in the recipe at the same ratio as the custard powder to improve the flavor.
What is a substitute for custard powder?
If a recipe calls for custard powder and you don't have any, you can substitute a few other ingredients to get the same result.
You can produce your own custard mix by combining 1 tablespoon of cornstarch, 1 teaspoon of vanilla essence, and 1 pinch of fine salt with each tablespoon of custard powder that your recipe calls for.
What are the 3 types of custard?
Types of custard
There are three primary types of chilled custard: premium, regular, and low-fat.
All three are generally based on milk solids and starch. Rich and creamy, standard custard contains 1-3% fat, low-fat custard contains 0-1% fat, and the premium custard has an approximate 6% fat content.
What is custard powder good for?
In baking, what function does custard powder serve?
As previously noted, corn starch is the main ingredient in custard powder.
This can be used for fillings in baked products and as a thickening agent for liquids.
Fruit tarts, custard donuts, and custard tarts are typical uses for this
Custard Powder Shop near Me
In Nigeria, you can buy from the local markets, shoprite stores/supermarkets, order through Jumia, Konga and Jiji
How can I make custard powder in Nigeria?
Procedure
Firstly, with a sifter, sift the cornstarch into an empty dry bowl.
Then, add the milk powdered flavor and the vanilla and banana mixture flavor.
After that, add the egg yellow food color.
Finally, mix very well till well incorporated.
Which custard powder brands are best in Nigeria?
5 Best Custard Brands for Babies in Nigeria
Heinz Fruity Banana Custard.
Gerber 2nd Foods Vanilla Custard Pudding with Bananas.
Checkers custard powder.
Lady B custard.
Bird's Custard Powder.
Family milk custard produced by McNichols plc.
How much does custard powder cost? Custard powder price
Vanilla Custard Powder, Pack Size: 1 kg, Rs 65/kilogram
How is custard prepared in Nigeria? How is Nigerian custard made?
The main requirement is that the custard is thick after preparation so that when the milk is added, a perfect consistency would emerge.
This is because in Nigeria we typically add evaporated milk to our custard meals.
However, if the custard is already watery, adding milk will produce a full liquid that is unfit for consumption.