Malt & Tomato Paste Benefits: Nigeria Blood Tonic Food Combo
Malt & Tomato Paste Benefits: Nigeria Blood Tonic Food Combo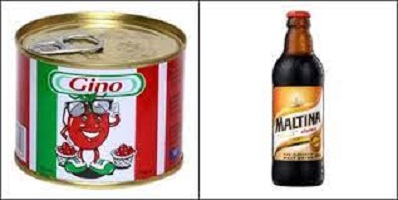 The Malt & Tomato Paste Benefits: Emergency Homemade Tonic for Blood Donors using Tomato Paste and Coke? Experts say no.
Health Benefit of drinking malt and tin tomatoes paste… Is it OK for a pregnant woman to drink malt and canned tomatoes?
Malt & Tomato Paste Benefits?
Drinking malt with tin tomatoes has no nutritional value… Not a single value. Do people genuinely combine malt, milk, and tomato paste (Agolo tomati) to increase red blood cell production?  I mean, do people actually do that?
However, this is a fiction (quackery) that has spread too far and now has a foothold in Africa.
Even when blended with milk, malt and canned tomatoes do not produce blood…. Because malt and tin tomatoes lack iron, they will not enhance your PCV (Packed Cell Volume) or hemoglobin levels. Weight gain is not caused by malt and canned tomatoes. Please don't waste your time.
Have you checked your blood level (PCV) before and after consuming malt and tin tomato paste to ensure that it works? Don't even bother because it doesn't work, and there's no scientific evidence to back it up. It is quackery and can be harmful to your health.
Food poisoning can result by drinking malt and tin tomatoes, with symptoms including vomiting, diarrhoea, dehydration, abdominal cramps, nausea, weakness, dizziness, blood in the stool, coma, and death.
Kidney damage, liver damage, constipation, intestinal obstruction, stomach ulcer, and allergic reaction are all possible negative effects of drinking malt mixed with tin tomato paste.
Blood is not produced by mixing malt and milk with tinned tomatoes! Stop putting yourself in danger.
But come to think of it – what exactly are you trying to achieve when you combine tin tomatoes, peak milk, and malt in a drink?
There's nothing to achieve… For blood, some people mix Coke and tin tomatoes…. It's still not working.
Is it OK for a pregnant woman to drink malt and canned tomatoes? No…. Do not consume malt or tin tomato paste, even if you are pregnant. Please seek medical advice
Malt & Tomato Paste Benefits: Nigeria Blood Tonic Food Combo
Other Food Combinations Nigerians Use as Blood Tonic Include:
This combination is frequently utilized for weight gain rather than blood replenishment.
Malt/Stout and milk
This was the face of homemade blood tonic in Nigerian homes for a long time.  You look pale? The next thing Nigerian mothers will mix is malt and milk. There is no time to waste.
2. Ugu juice and milk
This one was also useful for blood. Since 19-kiridim, Nigerian mothers have been undertaking the task.
3. Ugu juice and malt
Same as the first, but this time use malt instead of milk if milk isn't available.
Raw eggs and milk
Bottom Line on Malt & Tomato Paste Benefits
With this knowledge, it is anticipated that the public will not indiscriminately mix items with health claims, despite the fact that the truth about the health advantages of malt and tin tomatoes is unproven.
Furthermore, it is always advisable to seek the advice of a medical practitioner. It is best to continue to eat nutritious foods like vegetables and fruit and exercise on a regular basis.