Soaked Alligator Pepper in Honey For 20 Mins – Health Benefits
Soaked Alligator Pepper in Honey For 20 Minutes – Health Benefits
Please watch this video, before reading our write-up for backup >>>
We can get so wrapped up in looking for something elsewhere that we overlook that it is right in front of us. We assume it has no worth because it is something we see every day.
Putting nature's power to the test might be more profitable than you ever imagined, which is why we've compiled the greatest recommendations on how to get the most out of the things you take for granted every day.
Soaked Alligator Pepper in Honey For 20 Minutes – Health Benefits
You may be familiar with Honey and Alligator Pepper, but what you may not be aware of is what you stand to gain if you combine the two and put them to work at the same time.
This is when it becomes an exceptional item.
Please Read >>>
Honey
Honey comes in a range of color grades and is offered raw or pasteurized. It comprises roughly 80% sugar on average.
Because honey is taken directly from the hive and bottled, it may contain trace amounts of yeast, wax, and pollen.
Raw honey is thought to benefit seasonal allergies and aid in wound healing as well.
Honey is the world's only product that contains every type of food.
Honey is a crucial ingredient in any type of natural medicine, and the potential health benefits of honey are too many to list; you should keep honey in your home at all times.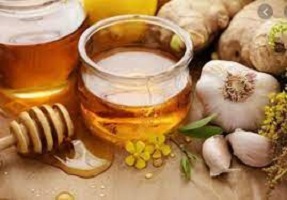 Alligator Pepper
Alligator pepper (also known as mbongo spice or hepper pepper) is a West African spice made from the seeds and seed pods of Aframomum danielli, A. citratum, or A. exscapum.
It is a close relative of grains of paradise, obtained from the closely related species, Aframomum melegueta or "grains of paradise".
What is the purpose of alligator pepper? What is alligator pepper good for?
Many antioxidants, such as flavonoids, tannins, and terpenoids, are found in alligator pepper, giving benefits such as scavenging free radicals in the body that can cause inflammation.
How to use alligator pepper, often known as grains of paradise, to increase male manpower and female fertility.
Alligator Pepper's Health Benefits ~ Health Benefits of Alligator Pepper 
Alligator pepper is a natural gift from Nature that has varied meanings for different people.
It is given with cola nuts as a form of entertainment for the guests.
It's also an important component in pepper soup, a spicy delicacy popular throughout Western, Asian, and African cuisines.
Alligator peppers, on the other hand, have been used in traditional medicine to treat a variety of ailments since ancient times.
The alligator pepper plant has medicinal and nutritional properties, and seed extracts have been utilized as an antidote for a variety of ailments.
Alligator pepper tea is a stimulant and diuretic, according to the research. Crushed seeds, crushed bitter kola, and bitter leaf water extract, all mixed with enough water, are used to treat diabetes in both men and women.
Beriberi is cured by eating the whole fruit with two medium-sized ginger slices.
One whole pepper, three ripe pawpaw seeds, and dried locus bean, all mashed to produce soup, is a female infertility treatment that also boosts man powder.
Alligator pepper is locally known as ose Oji Igbo and ata ire in Yoruba language, Nigeria
Is there a different name for alligator pepper? What is another name for alligator pepper?
Paradise, Atare (in Yoruba), Chitta (in Hausa), and Guinea Pepper are some of the names given to alligator peppers. They're a seed with a lot of therapeutic properties.
Furthermore, their benefits to humanity appear limitless.
As a result, if you don't use alligator peppers, you'll be missing out on a fantastic natural gift.
Soaked Alligator Pepper in Honey For 20 Minutes – Health Benefits
How to benefit from soaked alligator pepper in honey for 20 minutes
How Do I Use It?
Firstly, purchase the Alligator Pepper and get your honey ready.
Secondly, remove the Alligator Pepper seeds and then, place them in a small amount of honey, just enough to soak all of the peppers.
After that, refrigerate the mixture for at least 20 hours in a warm (not hot) location.
Lastly, eat with a spoon.
Conclusions
It helps persons with diarrhea, ulcers, and stomach and intestinal aches.
Works well for increasing passion and performance
It helps to keep blood sugar levels in check and cholesterol levels low.
Alligator Pepper, on the other hand, is not good for pregnant women and has a bad impact on them.
If you found this article useful, please share it.
What's the best way to prepare alligator pepper tea? >>> Follow the link to watch
Last Thoughts
Do you know what kuli kuli combined with black pepper can do for you, though? Request a wake-up boost from the Abokis in your vicinity.