Salt Alternatives: Easy Ways to Cook Better
Salt Alternatives: Easy Ways to Cook Better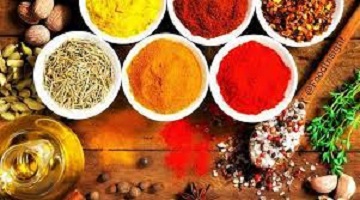 Is Using Salt Substitutes a Healthy Way to Reduce Sodium Consumption?
Cutting Down on Sodium
Please Read >>>>
Sodium is required for many basic functions in our bodies, including muscle contraction and the normal functioning of the neurological system.
However, taking too much sodium regularly can raise blood pressure and have significant health repercussions.
If you're searching for alternatives to salt, it's probably because you've been told by a doctor or nutritionist that your sodium intake needs to be reduced. In certain circumstances, it could simply be that you've run out of salt, although that's a far less frequent scenario.
Healthy Salt Alternatives
In either case, there are a plethora of salt substitutes that don't sacrifice flavor. Much like we can with sugar, we may raise our sensitivity to salt by reducing the quantity we consume over time, much like we can with sugar," explains food scientist and writer Nik Sharma.
Because of the season, many of us are cooking more than normal. Herbs and spices may add flavor and variety to your food while also being healthier for your heart than salt.
Salt may appear to be a simple method to add flavor, but it can elevate blood pressure and increase the risk of heart and circulation illnesses over time.
Herbs and spices and their uses
Herbs and spices are a great way to make use of what you have in your pantry (and your garden, if you grow your herbs).
If you haven't been able to go grocery shopping as often as you'd like, different herbs and spices can help to transform comparable products into something completely different for different meals.
Soon you'll be mastering the flavors of Africa and beyond.
Natural Salt Alternatives for High Blood Pleasure, Heart Patients, Dieting, and Snow
The Best Salt Substitutes:
Garlic, a pungent spice that boosts flavor without increasing sodium content,
Lemon juice or zest if you have
Ground black pepper…
Dried onion or onion powder…
Nutritional yeast,
Balsamic vinegar…
Smoked paprika.
Rosemary
Ginger
Coriander
Apple cider vinegar
Alligator pepper
Cinnamon
Nigerian allspices (pepper soup mix).
Nutmeg
Black pepper
Sesame seeds
Mustard leaves/seeds. Etc