Serpentina Benefits, Uses, and Side Effects
Serpentina Benefits, Uses, and Side Effects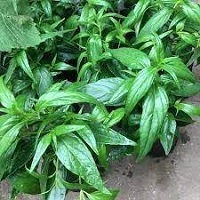 Health Benefits of Serpentina Leaves
Here's everything you need to know about serpentina benefits, as well as side effects:
Serpentina, Rauwolfia, or Indian snakeroot is the scientific name for Rauvolfia serpentina, a milkweed-like flower.
The root of this herb, which is native to India, is the medically significant portion, hence the name.
Serpentina Leaf Plant – Serpentina Benefits
It's a common plant in Southeastern Nigeria, and it's been said to provide a variety of medical and health benefits.
It is the Igbo native doctors' traditional method of treating snake bites in Nigeria.
Uses in General
Indian snakeroot has been used in Ayurvedic medicine in India for centuries, mostly to treat high blood pressure and mental diseases including schizophrenia and anxiety.
In addition, one of the compounds in Indian snakeroot is the same as reserpine, a prescription medicine.
High blood pressure, schizophrenia, and some indications of poor circulation have all been treated with reserpine.
How Does It Work ~ Health Benefits of Serpentina Leaves and Capsules
It acts by inhibiting nerve signals and relaxing the cardiac muscles and blood vessels. Blood pressure is lower when blood vessels are relaxed because they have less resistance.
Furthermore, the heart beats at a slower rate, allowing it to recuperate and pump blood more effectively.
Because it can depress the central nervous system, serpentina has been used to treat anxiety, sleeplessness, and certain mental illnesses.
It was found to reduce agitation, excitation, hallucinations, and withdrawal symptoms in people.
More than only decreasing blood pressure is one of the benefits of serpentina use. It has been used to treat a wide variety of diseases in both Chinese and Ayurvedic medicine.
Traditional uses of serpentina/Indian snakeroot
Blood pressure reduction
Diagnose and treat schizophrenia, anxiety, and other mental illnesses
Increase the number of uterine contractions
Relieve pain in the joints and throughout the body
Serpentina leaves tea benefits for diabetes, kidney
Prevent epileptic seizures
To treat animal bites as antivenom or antitoxin
Precautionary measures
Due to its abortive effect, serpentina is not suggested for breastfeeding or pregnant women.
Serpentina can result in a miscarriage or abortion during pregnancy.
It has been demonstrated in animal tests that it can cross the placenta and harm the infant. As a result, do not use this herb unless your doctor has given you permission.
While using serpentina, do not breastfeed. Only take serpentina preparations if your doctor determines that the possible benefits outweigh the hazards.
Side Effects
Aside from learning about serpentina and its benefits, it's also crucial to be aware of the potential for adverse effects.
Changes in mood and mental state, such as drowsiness, sadness, and psychosis, are the most significant.
Nasal congestion, nausea, vomiting, cough, nightmares, stomach ulcers, and galactorrhea are all possible adverse effects.