Bay Leaf Benefits – Uses | Side Effects
Bay Leaf Benefits – Uses | Side Effects. What Is Bay Leaf And How Does It Work?
These are the aromatic leaves of an upright, evergreen bay tree. The leaves have a robust flavor that is woody and sharp, with a nice, slightly minty aroma.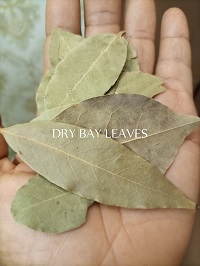 The plant comes in many forms, and its leaves are used in cooking.
The most popular ones are:
Laurel of the Bay (Laurus Nobilis Lauraceae)
Umbellularia C (California Bay Leaf)
Indian Bay Leaf (Cinnamomum Tamala, Lauraceae).
Indonesian Bay Leaf (Syzgium Polyanthum, Myrtaceae),
West Indian Bay Leaf (Pimenta Racemosa)
Bay Leaf Benefits | History Bay Leaf
Bay leaves, like all other herbs and spices, give a distinct flavor and aroma to every dish. They've been used as a flavoring for millennia, with the ancient Greeks using them in their cuisine.
The distinction between bay leaves and other herbs is that herbs are often eaten while bay leaves are separated from the pot before serving.
Once you know what bay leaves taste like, you'll understand why they're used. A simple way to find out is to:
Put a few leaves in a pot of water and bring to a gentle boil. The fragrance of menthol and eucalyptus will appear after five minutes.
The bay leaf provides a well-rounded taste by blending in well with the other ingredients.
Now that you know what it's about, don't skip the bay leaf as it appears in the recipe.
Where Do I Get Bay Leaves And How Do I Use Them?
They're usually used to season dishes that take a long time to prepare, including braises, soups, and stews.
They can, however, improve the flavor of dishes like pasta sauce and risotto that only require a short cooking time.
Bay leaves are normally sold in local markets in Nigeria
Dried Bay Leaves vs. Fresh Bay Leaves
When used in cooking, the fresh leaves can give a dish a slightly bitter flavor. When using fresh leaves, you may need to extract them sooner.
The dried ones have a more refined flavor and are usually left in a dish as it cooks before serving.
Bay Leaves: Storage Instructions
When stored in an airtight container in a cold, dry place, freshly dried herbs will last up to 6 months.
It's worth noting that dried bay leaves can be frozen for an extended period. However, if you use them often, you won't need to store them any longer.
Bay Leaves Benefit | Nutritional Information
If you eat crumbled bay leaves in a bowl, you might get a few nutritional benefits.
A one-tablespoon serving contains about five calories, most of which come from carbohydrates. Vitamin A, vitamin C, vitamin B6, manganese, iron, and calcium are all micronutrients found in bay leaves.
Bay Leaf Benefits | Which Benefits Do Bay Leaves Provide?
Since ancient times, the leaves of the Bay Laurel (Laurus nobilis) tree, also known as Sweet Laurel, have been used medicinally to treat liver, stomach, and kidney ailments.
Bay leaves are now used by herbalists to treat a variety of ailments, including • Diabetes • Digestion • Heart attacks and strokes • Cancer • Infection, cold, and pain • Insomnia
External Uses – Other Benefits
Bay leaf benefits for weight loss
Bay leaves are high in essential vitamins, minerals, and antioxidants, which will help you have healthy hair and skin. Learn how to make easy natural skin and hair remedies at home.
Side Effects | Possible Negative Consequences
It's not a good idea to eat whole bay leaves. The leaf is not digestible because it is still intact.
When eaten in normal food quantities, bay leaf and ground bay leaf are probably healthy. It's also possible that it's healthy when used as a medicine for a limited time.
However, there isn't enough scientific evidence to know what happens if you take a lot of bay leaves or if it is used long-term.
Bay Leaf Health Benefits | Final Remarks
One bay leaf indeed makes a difference. You'll be able to tell if the bay leaf is being used in a dish once you've recognized the flavor.
Besides, bay leaves have many applications and are beneficial to one's wellbeing. When a recipe calls for one tiny piece of bay leaf, don't overlook it.