Best Food Memes 2023 ~ Funny Mouth-Watering Ideas
Best Food Memes 2023 ~ Funny Mouth-Watering Ideas
Healthy Dose of Food Memes to Feed Your Hungry Soul
Funniest food memes ideas
Hilarious Mouth-watering food memes
Funny memes for food friends
Best Food Memes Quotes 2023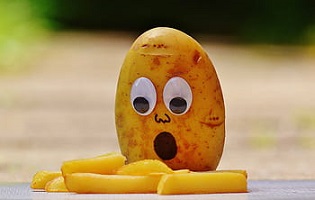 Certain memes never go out of style, like the food memes, even if the internet is now ruled by hot memes like 2020 and Squid Games Memes.
People from diverse cultures come together through food. And so do memes! I mean, who doesn't like a good dose of meme enjoyment?
Free memes, mainly food memes, are very relatable, which is why they are so humorous.
Every gourmet should see the collection of our favorite food memes that we have put together. If you enjoy food and memes, you may have already run across these delicious memes.
We have compiled some of the funniest memes that people have posted online in case you missed any food-related jokes.
If you are a food lover as much as we do, you'll undoubtedly discover one—or ten—recipes that will make you laugh aloud.
Therefore, look down, check out the food jokes for yourself, and savor your delectable plate of delight!
15 Funny Memes for food download