Anti-Aging Face Mask to Make You Look Ten Years Younger
Anti-Aging Face Mask to Make You Look Ten Years Younger – Face mask with whitening and anti-aging properties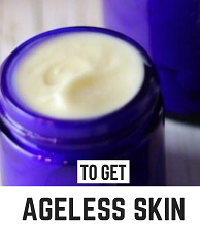 Today's recipe is fantastic, and it uses ingredients that are readily available in most households. Wrinkles and fine lines are reduced with this anti-aging mask.
Related >>> DIY Citric Acid Face Mask Recipe – Organic
Anti-Aging Face Mask to Make You Look Ten Years Younger Recipe
The first ingredient in today's recipe is rice.
For thousands of years, rice has been used as a natural beauty treatment.
Since rice is a gluten-free grain, it has become common among those who avoid wheat products.
It's high in vitamin B, a potent antioxidant that helps to increase collagen output and reduce wrinkles and fine lines.
Rice is also high in minerals and nutrients that support skin cells and help to slow down the aging process.
Rice stimulates blood circulation, which enhances the skin's appearance and makes it fair, glowing, and free of spots.
Anti-Aging Face Mask to Make You Look Ten Years Younger Methodology
Pour 3 tablespoons of rice into a saucepan.  ½ liter s of water should be added.
Preheat the saucepan over low heat.
Stir constantly.
Cook the rice until it is tender.
Blend and set the soft creamy paste aside
Anti-Aging Face Mask to Make You Look Ten Years Younger
Flaxseed is the second ingredient in the wrinkle reduction mask recipe.
Flaxseed's vitamins, minerals, and fiber can be beneficial to one's health.
Flaxseed, like other plant-based foods, is high in omega-3 fatty acids, and antioxidants.
Antioxidants aid in disease prevention by eliminating molecules known as free radicals.
Flax seeds improve skin elasticity, minimize sagging, and maintain firmness.
It provides much-needed freshness to the skin.
Flaxseed slows the aging process by stopping wrinkles and fine lines around the eyes and mouth from forming.
Anti-Aging Face Mask to Make You Look Ten Years Younger Method
Put 3 tablespoons of flaxseed in a saucepan.
Pour ½ liter of water into a saucepan, reduce to low heat, and stir for 20 minutes.
As it's heating up, keep stirring.
Allow the gel to cool before sieving it out. In an airtight bottle, the gel can be kept in the refrigerator for up to one month.
Now combine the two ingredients in a bowl
Firstly, combine 2 tablespoons of rice dough and flaxseed gel in a mixing bowl, then stir in 1 tablespoon almond oil. Combine the three ingredients as well.
Secondly, apply this mask to your face's skin and keep it on for 30 minutes before rinsing it off with cold water.
Then, remember to moisturize with your favorite oil- olive oil or sweet almond.
Repeat this application 3-4 days a week. Your skin will tighten, and wrinkles will fade away.
After that, the mask will brighten and whiten your face, giving it a healthy glow. Refrigerate for up to a week after the first serving.
Lastly, if the recipe becomes too dry, add liquid milk to make it creamy and easy to apply.