DIY Citric Acid Face Mask Recipe – Organic
Citric acid face mask is gotten from citrus fruits especially lemon and lime as the major ingredients.
Most people love eating fruits: They are juicy, sweet, and high vitamin C content – in fruits like strawberries, oranges, and grapefruits – make them mostly good choices.
Fruits also contain various acids that have been used in unconventional beauty products and health for ages.
Above all, contemporary acidic treatments can enhance skin, treat mild acne, unclog pores, and correct dark spots and fine lines.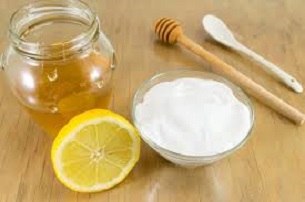 DIY Citric Acid Face Mask – Which Fruits Are the Most Acidic?
The acid content of fruit is measured giving to its pH value.
Fruits with a pH above 7 are considered alkaline, while those that are below 7 are acidic.
Also, the lower the pH, the higher the level of acidity
Below are the most acidic fruits and their pH value
Lemon Juice (2.00 – 2.60)
Limes (2.00 – 2.80)
Cranberry Juice (2.30 – 2.52)
Blue Plums (2.80 – 3.40)
Grapes (2.90 – 3.82)
Pomegranates (2.93 – 3.20)
Grapefruits (3.00 – 3.75)
Blueberries (3.12 – 3.33)
Pineapples (3.20 – 4.00)
Apples (3.33 – 4.00)
Peaches (3.30 – 4.05)
Mangoes (3.40 – 4.80)
Oranges (3.69 – 4.34)
You can apply citric acids to the skin in the form of powder, scrubs, masks, peels or toners.
DIY Citric Acid Face Mask – Recipe 
Ingredients
1 tsp. citric acid
2 tbsp. of honey
5 ml vitamin-E oil
2 tbsp. of plain yogurt
Preparation
Firstly, combine the ingredients in a small bowl – 1 tsp. citric acid (If your citric acid is in crystals it will be a good idea to crush them into a fine powder).
Secondly, add the remaining ingredients – 2 tbsp. of honey, 5 ml vitamin-E oil, and 2 tbsp. of plain yogurt
After that, stir until the powder dissolves with the  ingredients
Finally, your face mask is ready.
When you apply the mask to the skin, it can get rid of dead skin cells and hasten new cell turnover.
This stimulates new skin growth that can assist in improving the appearance of age spots, small wrinkles, acne scars, and parts of uneven skin tone and texture.
DIY citric acid face mask is cheaper than professional treatments but can also be equally effective – if on a smaller scale.
Side Effects
Some people experience tingling, slight burning, and temporary redness.
It is necessary to test DIY citric acid face mask on a small patch of skin several hours before using the product on your face.
The underneath of your forearm is a suitable spot.
Is Citric Acid Safe For Skin?
Absolutely, but just be watchful, especially if you have sensitive skin.
Citric acid can be intense for example – if you overdo self-tanner, a quick Google search will tell you that scrubbing your skin with lemon can help remove it.
That is citric acid in action. My point is, if it can take off self-tanner, it's pretty strong.