DIY Charcoal Face Mask Recipe – Blackheads Be Gone!
Charcoal Face Mask offers a variety of skincare benefits and is definitely worth adding to your skincare routine.
Charcoal has cleansing power! If you have a problem with your skin, this is definitely the ingredient for you.
They are peel masks, cleansing bars, hand soap and even shampoo made with charcoal.
Because it draws out toxins, it is great for those who tend to struggle with oily skin, acne or blackheads.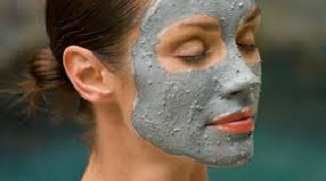 Benefits of Using a Charcoal Face Mask
It can help to clear the accumulation of impurities
A charcoal face mask can help to enhance the look of skin
It boosts smoother-looking skin
Below is our DIY charcoal face mask recipe that you can whip up and try out at home.
How to Make a Charcoal Face Mask
You can make a beauty treatment at home that challenges expensive natural beauty brands with only a few simple ingredients:
Activated Charcoal to Detoxify
Activated Charcoal is popular for its cleansing abilities. It can draw out bacteria, dirt, chemicals, and other micro-particles to the surface of the skin, assisting you to achieve a clean complexion.
Bentonite Clay for Cleansing
Bentonite Clay has been used for long in traditional remedies to rejuvenate and heal the skin. This type of clay is also antibacterial, making it the perfect opponent to acne and breakouts.
Raw Honey for Tender Skin
Raw honey not only soothes a burn, and sweetens desserts, but it is also antibacterial. It's useful as a face mask as it softens and soothes skin, and is antibacterial for anyone suffering from blemishes or acne.
Essential Oils for Healthy Skin
Essential Oils are optional in this recipe but I couldn't help but mention them here.
They are 50 times more powerful than herbs, making them incredibly beneficial to skincare products.
This recipe uses tea tree and lavender essential oil to be precise for their ability to purify the skin.
Tea tree is normally used to treat acne because of its antimicrobial properties while Lavender is commonly suggested for skin health.
The whole concentration is low and there is only ½ drop of each essential oil per face mask, but it's enough to get results you've always wanted.
Charcoal Face Mask Recipe
Use your natural medicine supplies to whip up a gentle detoxifying face mask appropriate for most skin types.
Charcoal Mask Ingredients
1 tsp. Bentonite clay
1 tsp. activated charcoal powder
2 tsp. water
½ tsp. raw honey
1 drop each of tea tree and lavender essential oil (optional)
Charcoal Mask Instructions
Firstly, add the water and essential oil in a small glass bowl.
Secondly, Sprinkle the Bentonite clay over the top of the water mixture in the bow. Allow absorbing for about 10 seconds before adding the rest of the ingredients. This makes the mixture easier to combine.
Thirdly, use a small rubber spatula to mash and mix everything together. Take some minutes to mix very well to avoid the clay getting lumpy.
Once your mask is mixed, use your fingertips or a flat brush to paint the mask onto your face, and then let it sit for 20 minutes before washing your face clean with soap and warm water.
Note:
This mask is meant to be used once as it does not contain preservatives.
Final Thought on Charcoal Face Mask
Firstly, charcoal stains. Be careful to avoid getting it on your clothes.
Secondly, charcoal Face Mask can be tough to remove, use mild soap and a soft washcloth to get the rest of the charcoal off from your skin.
Lastly, apply oil if you experience some dryness after cleansing. Use sweet almond or pumpkin seed oil or your favorite natural face lotion afterward.