Uses of CBD Oil: 7 Benefits and Side Effects | Beginner's Guide
Uses of CBD Oil
Uses of CBD Oil are common with many people with chronic pain. They make use of CBD topical products, especially CBD oil to treat their symptoms. CBD oil can lessen:
Inflammation
Pain
General discomfort associated with various health conditions
Research on CBD products and pain management is encouraging.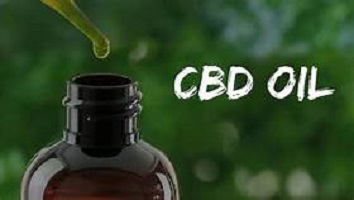 CBD can provide a substitute for people with chronic pain and dependence on medications, such as opioids, which can become addictive and cause many side effects.
Checkout >>> Aju Mbaise Traditional Medicine: Uses, Health Benefits, and Side Effects
But, more research is required to confirm the pain relief effects of CBD oil and other products.
What is CBD Oil?
Cannabidiol better known as CBD is a popular natural remedy used for many common ailments. Cannabidiol (CBD) is a type of cannabinoid, a chemical found naturally in cannabis plants (marijuana and hemp).
CBD oil is gotten by extracting CBD from the cannabis plant and then diluting it with a carrier oil such as hemp seed oil or coconut oil.
Tetrahydrocannabinol (THC) is a major psychoactive cannabinoid seen in cannabis which causes a sensation of getting "high" that is associated with marijuana a lot of times.
However, unlike THC, CBD does not work psychoactively.
This quality makes CBD an attractive choice for those who want relief from pain and other symptoms without the mind-altering effects of marijuana or certain medications.
CBD oil is gaining impetus in the health and well-being sector, some scientific studies have confirmed that it can reduce symptoms of such illnesses as chronic pain and anxiety.
According to https://www.healthline.com/nutrition/cbd-oil-benefits, below are the health benefits of CBD oil, based on scientific evidence.
Health Benefits of CBD Oil
Can Relieve Pain
CBD, especially in combination with THC, may be effective in reducing pain associated with diseases like multiple sclerosis and rheumatoid arthritis.
Can Alleviate Cancer-Related Symptoms
May Reduce Acne
Could Reduce Anxiety and Depression
Might Have Neuroprotective Properties
Could Benefit Heart Health
Other potential CBD Oil benefits
CBD has been studied for its role in treating several health-related problems other than those described above.
Although more studies are required, CBD is thought to offer the following health benefits:
Antipsychotic effects
Anti-tumor effects
Substance abuse treatment
Diabetes prevention
Above all, some studies recommend that CBD can help with diabetes, substance abuse, mental disorders, and certain types of cancer. However, more research is needed in humans.
Uses of CBD Oil: Methods of taking CBD oil
CBD is available in a variety of forms. This allows people to adapt their way of use to their specific needs. Here are the most Methods of taking CBD oil:
Oils and tinctures
These liquids, normally oils, are infused with CBD and put under the tongue with a dropper.
Creams and lotions
Capsules and pills
Edibles. Gummies are one of the most popular ways to take CBD. They're portable, affordable, discrete, and tasty.
Vaping
Inhaling vaporized CBD oil, like e-cigs for CBD, is the fastest way to experience effects.
Dosage: How Much Should I Take?
When thinking of dosage, here are a few things to keep in mind:
If using CBD for seizure treatment, discuss with your doctor about the best product and dose.
Most oils come with 1 milligram per drop concentration, so increasing dosage is straightforward.
But make sure you read the product labels closely to be sure you know what amount of each drop offers.
Gummies can also come in standard doses, usually 5 milligrams per gummy. But make sure you clarify this before changing your dose.
Vape oil dosage can also be complicated. It is contingent on how much you inhale and the concentration of the vaping liquid.
Apply creams and lotions thinly at first.
Uses of CBD Oil: Are There Side Effects?
Although CBD is normally well-tolerated and well-thought-out as safe, it can cause adverse reactions in some people.
Side effects seen in the studies include:
Diarrhea
Changes in appetite and weight
Fatigue
CBD is also known for its interactions with many medications. Before administration, talk to your doctor about it to ensure your safety and to avoid potentially dangerous interactions.
Uses of CBD Oil Summary
CBD oil has been researched for its potential role in reducing the symptoms of many common health problems, including depression, anxiety, acne, and heart disease.
For those with cancer, it may provide a natural substitute for pain and relief from symptoms.
Research into the health benefits of CBD oil is still on, so new therapeutic uses of this natural remedy will be available.
Although there is much to know about the effectiveness and safety of CBD, the results of recent research suggest that CBD can provide safe and powerful natural remedies for many health problems.
If you are intent on trying CBD, you can buy many products online, including gummies, oils, and lotions.