Clove Oil Benefits for Skin, Teeth, Hair, & Acne | How to Use
Please watch >>>
Clove Oil Benefits for Skin, Teeth, Hair, & Acne | How to Use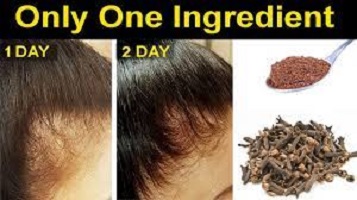 Cloves are spices made from the flower buds of an evergreen tree. Clove flower buds are harvested in their immature state and then dried. Whole cloves are shaped like a small, reddish-brown spike
Clove oil aids in the reduction of sagging skin and the prevention of fine lines and wrinkles. It's a potent anti-aging component found in nearly all cosmetics.
It eliminates dead skin cells and improves blood circulation, resulting in skin that appears to be younger and more luminous.
Clove/Clove Oil Benefits
Cloves are delicious and may provide many potential health benefits, including keeping blood sugar in check and helping block the growth of bacteria.
Oil of clove, also known as clove oil, is an essential oil extracted from the clove plant, Clove oil is commonly used in aromatherapy and for flavoring food and some medicines. Madagascar and Indonesia are the main producers of clove oil
How to Make Clove Oil for Skin
Firstly, buy fresh whole cloves.
Secondly, crush the cloves with a mortar and pestle.
Thirdly, place your cloves in a small jar.
Then, cover the cloves with a carrier oil.
After that, seal the jar and shake it gently a couple of times.
Allow the jar to sit for about a week.
Open the jar and pass the oil through a strainer to collect the clove residues.
Lastly, transfer the oil into an airtight container and store it in a dark warm place.
Please Note: Carrier oils, are oils derived from a nut, seed, fruit, or plant, and can be used alone or in conjunction with other essential oils, they help to dilute the highly concentrated nature of essential oils to cut down on skin irritation.
How to Use Clove Oil
Whether as whole cloves or in powdered form, Clove Oil Benefits for Skin, Teeth, Hair, & Acne can be used by dabbing a clean cotton ball into the solution, before applying to the affected area
You can also simmer whole cloves in boiling water for 5-10 minutes to make a soothing cup of clove tea.