HAPPY DEMOCRACY DAY, NIGERIA MY COUNTRY
HAPPY DEMOCRACY DAY, NIGERIA MY COUNTRY
NIGERIA PROFILE
Nigeria my country is located on the western coast of Africa. She has a diversified terrain, with equatorial climates that range from dry to humid.
The most diverse aspect of Nigeria, though, is its populace. Yoruba, Igbo, Fula, Hausa, Edo, Ibibio, Tiv, and English are just a few of the many languages that are spoken throughout the nation.
The Hausa in the North, the Yoruba in the West, and the Igbo in the East make up the three major ethnic groupings.
Map of Nigeria States ~ the Map of States of Nigeria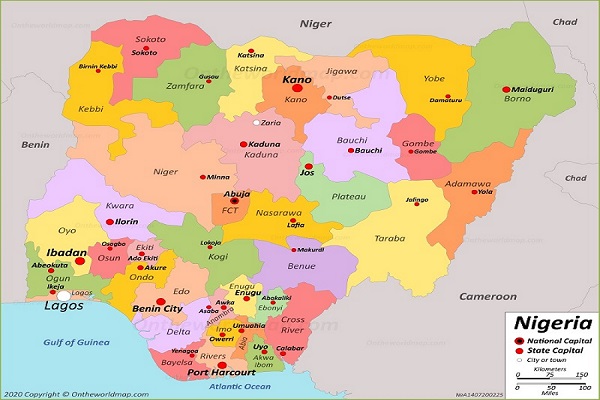 The country possesses a wealth of natural resources, including sizable reserves of natural gas and petroleum.
An Overview of My Country, Nigeria
A virtual travel guide to Nigeria, also known as the Federal Republic of Nigeria, which is located in the southeast of West Africa and has coastlines along the Gulf of Guinea and Bight of Benin;
Benin, Cameroon, Chad, and Niger share land borders with Nigeria. Likewise Equatorial Guinea, Ghana, So Tomé, and Prncipe all share sea borders with Nigeria.
NIGERIA MY COUNTRY ~ HISTORY OF NIGERIA
The country is slightly larger than twice the size of the U.S. state of California (923,768 km2) and approximately four times the size of the United Kingdom.
The Niger, from which Nigeria derives its name, and the Benue, the Niger's principal tributary, are the country's two principal rivers.
Chappal Waddi (or Gangirwal), the highest point in the nation, is 2,419 m (7,936 ft) above sea level and is situated in Taraba State's Gashaka-Gumti National Park in the Adamawa Mountains, close to the Cameroonian border.
Nigeria is the most populous nation in Africa. British colonialization in the 19th century gave the contemporary state its current territorial configuration.
It gained independence in 1960 and had a civil war between 1967 and 1970 after Biafra announced its independence.
Afterward, there were several military coups and civilian administrations till the 1999 presidential elections brought forth a stable democracy.
NIGERIA: A Profile of My Country
Nigeria is a multiethnic nation with residents who speak more than 500 different languages and represent more than 250 different cultural groups.
Preventing racial and religious division in the nation is a task for the federal government. Additionally, separatist aspirations have increased, and divisions have been exacerbated because of these.
The nation is one of the biggest oil producers in the world, and few Nigerians, along with those who live in oil-producing regions, have profited.
FEDERAL REPUBLIC OF NIGERIA: FACTS
Capital: Abuja
Area:923,769 sq km
Population:225 million
Languages: English, Hausa, Yoruba, Igbo, plus regional languages
LEADER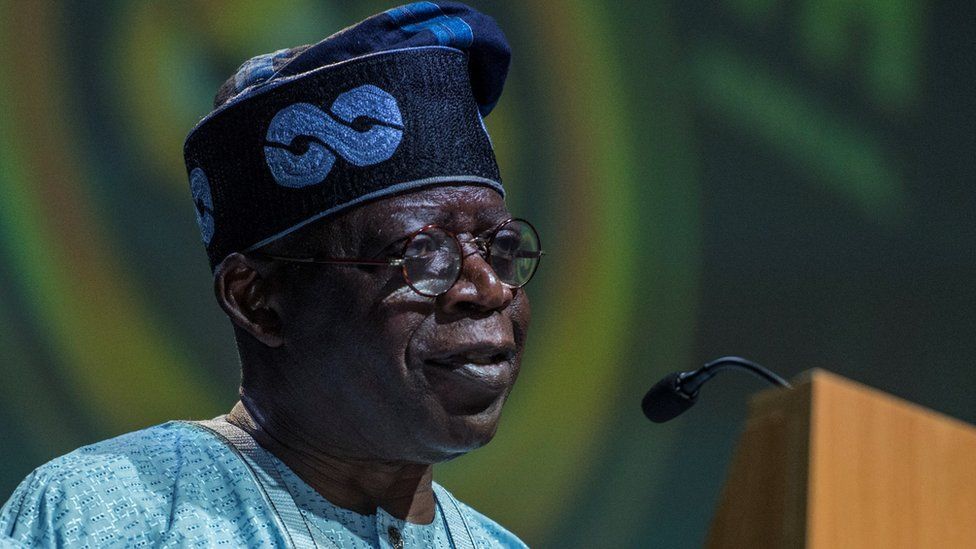 President-elect: Bola Tinubu.
In the February 2023 presidential elections, Bola Ahmed Tinubu of the ruling All Progressives Congress (APC) defeated Atiku Abubakar of the People's Democratic Party (PD) and Peter Obi of the Labour Party.
This makes Chief Bola Ahmed Adekunle Tinubu GCFR (born 29 March 1952) the 16th and current president of Nigeria
As he prepares to lead a nation plagued by insecurity, corruption, and a faltering economy, he has vowed to be a just leader to all Nigerians.
Despite requests for the election to be annulled from the opposition, the Independent National Electoral Commission (INEC) certified Tinubu the winner.
Reiterating his campaign theme, the president-elect maintained that "renewed hope had dawned and landed in Nigeria" and promised to keep the promises he made to the people.
These commitments included resolving the nation's security issues, dealing with youth unemployment, and boosting the economy.
He succeeded outgoing President Muhammadu Buhari, who supported the president-elect's bid for the position to carry on the achievements of the ruling party during the previous eight years.
Due to his actions since the middle of the 2000s, Chief Bola Ahmed Adekunle Tinubu GCFR has earned the title "Mr. Fix It" in Nigerian politics.
He is credited with the creation of the APC in 2013, which was the result of the merging of four opposition parties, as well as the victories of President Buhari, Vice President Yemi Osinbajo, and other governors in southwest Nigeria.
36 States in Nigeria, Capitals, slogan, and Governors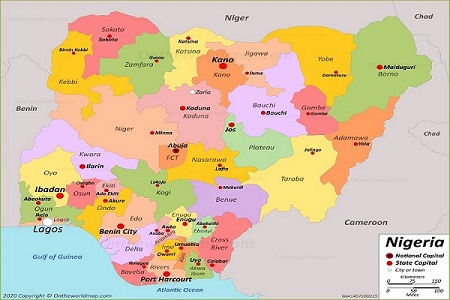 Nigerian states and capital; the States and Capital in Nigeria; List of Nigeria's 36 States in alphabetical order with their Capitals and Current Governors
| | | | | |
| --- | --- | --- | --- | --- |
| S. No | states of Nigeria | Capital | Slogan | Current Governor |
| 1 | Abia State | Umuahia | God's Own State | Dr. Alex Otti |
| 2 | Adamawa State | Yola | Land of Beauty | Ahmadu Umaru Fintiri |
| 3 | Akwa Ibom State | Uyo | Land of Promise | Umo Eno |
| 4 | Anambra State | Awka | Light of the Nation | Charles Soludo |
| 5 | Bauchi State | Bauchi | Pearl of Tourism | Bala Abdulkadir Mohammed |
| 6 | Bayelsa State | Yenagoa | The glory of all lands | Douye Diri |
| 7 | Benue State | Makurdi | Food Basket of the Nation | Hyacinth Iormem Alia |
| 8 | Borno State | Maiduguri | Home of Peace | Babagana Umara Zulum |
| 9 | Cross River State | Calabar | The People's Paradise | Bassey Edet Otu |
| 10 | Delta State | Asaba | The Big Heart | Sheriff Oborevwori |
| 11 | Ebonyi State | Abakaliki | Salt of the Nation | Francis Nwifuru |
| 12 | Edo State | Benin City | Heart Beat of Nigeria | Godwin Obaseki |
| | | | | |
| --- | --- | --- | --- | --- |
| 13 | Ekiti State | Ado – Ekiti | Land of Honour and Integrity | John Olukayode Fayemi |
| 14 | Enugu State | Enugu | Coal City State | Dr. Peter Ndubuisi Mbah |
| 15 | Gombe State | Gombe | Jewel in the Savannah | Muhammad Inuwa Yahaya |
| 16 | Imo State | Owerri | Eastern Heartland | Hope Odidika Uzodinma |
| 17 | Jigawa State | Dutse | The New World | Malam Umar A. Namadi |
| 18 | Kaduna State | Kaduna | Centre of Learning | Uba Sani |
| 19 | Kano State | Kano | Centre of Commerce | Engr. Abba Kabir Yusuf |
| 20 | Katsina State | Katsina | Home of Hospitality | Dikko Umaru Radda |
| 21 | Kebbi State | Birnin Kebbi | Land of Equity | Abubakar Atiku Bagudu |
| 22 | Kogi State | Lokoja | The Confluence State | Yahaya Adoza Bello |
| 23 | Kwara State | Ilorin | State of Harmony | Abdul Rahman Abdul Razaq |
| 24 | Lagos State | Ikeja | Centre of Excellence | Babajide Olusola Sanwo-Olu |
| | | | | |
| --- | --- | --- | --- | --- |
| 25 | Nasarawa State | Lafia | Home of Solid Minerals | Abdullahi Sule |
| 26 | Niger State | Minna | The Power State | Mohammed Umar Bago |
| 27 | Ogun State | Abeokuta | Gateway State | Dapo Abiodun |
| 28 | Ondo State | Akure | Sunshine State | Rotimi Akeredolu |
| 29 | Osun State | Oshogbo | Land of Virtue | Ademola Nurudeen Adeleke |
| 30 | Oyo State | Ibadan | Pace Setter State | Oluseyi Abiodun Makinde |
| 31 | Plateau State | Jos | Home of Peace and Tourism | Caleb Manasseh Mutfwang |
| 32 | Rivers State | Port Harcourt | Treasure Base of the Nation | Ezenwo Nyesom Wike |
| 33 | Sokoto State | Sokoto | The seat of the Caliphate | Aminu Waziri Tambuwal |
| 34 | Taraba State | Jalingo | Nature's Gift to the Nation | Darius Ishaku |
| 35 | Yobe State | Damaturu | Pride of the Sahel | Mai Mala Buni |
| 36 | Zamfara State | Gusau | Farming is Our Pride | Bello Muhammad Mutawalle |
The current Minister of Abuja Federal Capital Territory (FCT) is Muhammed Bello
Capital of Nigeria my Country
Abuja city, the capital of Nigeria lies in the central part of Nigeria, in the Federal Capital Territory (FCT; created 1976).
Nigeria's National Anthem and the National Pledge
Arise, O Compatriots (Nigerian National Anthem)
The Song of the Country; the national anthem is a symbol that can move millions of hearts. This first anthem of Nigeria was written in 1960.
Later the government of Nigeria thought of changing it and then, announced a competition for the national anthem.
The committee later chose five winners and combined their entries into one. "Arise, O Compatriots" was composed in 1978.
The music of the Nigerian anthem was composed by Mr. Ben Odiase, the director of the Nigeria Band. It is the most vital symbol of any country, as the anthem unites all Nigerians into one sovereign state. And that is its meaning and purpose.
Nigerian National Anthem
The National Anthem
Arise, O compatriots, Nigeria's call obey
To serve our fatherland
With love and strength and faith
The labor of our heroes past
Shall never be in vain
To serve with heart and might
One nation bound in freedom, peace, and unity.
The National Pledge
I pledge to Nigeria, my country
To be faithful, loyal, and honest
To serve Nigeria with all my strength
To defend her unity
And uphold her honor and glory
So help me God.
The Nigerian Pledge of Loyalty is recited immediately after the playing of the Nigerian national anthem. It was written by Felicia Adebola Adeyoyin in 1976
Nigeria/Personality-Profiles/Politicians/Oluremi-Tinubu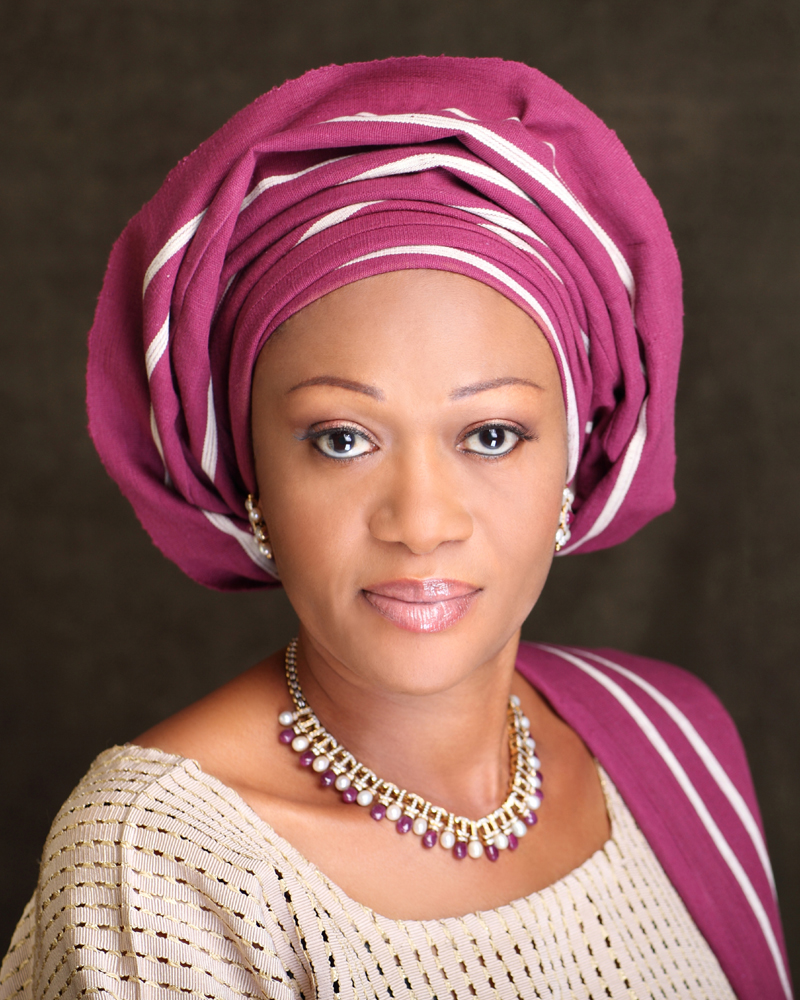 Full Name: Oluremi Tinubu. Wife of the President-Elect and the First Lady of the Federal Republic of Nigeria
State of Origin: Ogun State.
Date of Birth: September 21, 1960.
Nationality: Nigerian
Marriage status: Married.
Spouse: Chief Bola Ahmed Adekunle Tinubu GCFR
Alma mater: University of Ife.
Occupation: Businesswoman, Writer, Politician.
Position(s): First Lady of Lagos State (May 1999- May 2007), Senator for Lagos Central, and currently the First Lady of the Federal Republic of Nigeria
Political party: All Progressives Congress (APC).
Website: www.oluremitinubu.com
Twitter: @oluremitinubu
The Top 25 Tourist Attractions in Nigeria to Visit: Tourism at Its Best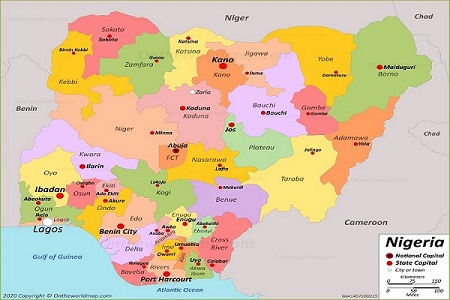 Nigeria is home to numerous tourist destinations that are dispersed throughout the entire nation.
Nigeria dubbed the "giant of Africa," is home to several natural landscapes, parks, waterfalls, mountains, and other attractions for recreation.
Nigeria my country is a community of people with a great cultural heritage with beautiful cultural festivals.
With hundreds of places to visit with a temperate climate and friendly residents; you are about to witness one of the best moments of your life. Within her walls are set to be unforgettable adventures.
Tourist attractions have the power to draw attention from all over the world because they embody structures or locations with both natural and physical value in addition to being built as physical structures.
The physical proof of brilliant architectural ideas and brain work, along with the mysterious energy of natural inventiveness, make them the go-to site for unique tourism experiences.
They reflect the historical significance and remarkable beauty that can awe and amuse the public. We spent some time making a list of the top tourism destinations in Nigeria. Please Enjoy!
Olumo Rock in the state of Ogun
Olumo Rock from Ogun state, is known as the "fortress of Abeokuta," and must be visited on any trip to the city of Abeokuta.
It should come as no surprise that this rock is in Abeokuta because the city's name, which translates to "under the rock," has long been one of Nigeria's most popular tourist destinations.
Since the 19th century, Olumo Rock has been a fortification and a rock of offense for the inhabitants of Egba Land.  Attractions including natural tunnels, peculiar trees, natural cantilevers, gardens on the rock, cracked walkways, memorials to the ancient settlers' belief system, etc. may be found at Olumo Rock. Am sure, you, don't want to miss out on these attractions.
Yankari Game Reserve ~ Bauchi State
Yankari Game Reserve, in Bauchi State, Northeastern Nigeria, is accessible from all directions.
Prepare to explore nature at the largest wildlife refuge in the nation. You will be enthralled by the variety of activities available in the reserve.
Explore the tropical jungles, take a guided safari tour, and be amazed by the largest herd of elephants in the nation. Numerous animal species, including the olive baboon, patas monkey, roan antelope, and western hartebeest, can be seen at the Reserve living in their natural habitats.
Visit the Wikki Warm Spring after spending the day in the reserve discovering the wonders of wildlife.  If you don't enjoy the warmth of this spring, your trip to the Yankari Game Reserve will be lacking.
The Lekki Conservation Center in Lagos
One of Nigeria's top natural reserves is the Lekki Conservation Center in Lagos. This nature reserve and spa provides a breath of fresh air and a getaway from the always bustling city of Lagos.
The Nigerian Conservation Foundation (NCF) oversees and manages the 78-hectare conservation center and natural hub, which has been in operation for 21 years.
Lekki Conservation Centre, widely considered a symbol of nature preservation, serves as the Nigeria Conservation Foundation's flagship project for the protection of the region's distinctive biodiversity, aesthetic, natural, and recreational assets.
It is located in the coastal region of western Nigeria. This will undoubtedly complement your travel experience!
Zuma Rock Abuja
The Rock is regarded as one of the best tourist destinations in the nation. To the north of Abuja in Madalla, Niger State, is Zuma Rock, a monolithic Inselberg with a human face.
It was once referred to as the F.C.T.'s undeniable watchman. It is the sandy covertness that envelops Zuba Town like a veil.
The surrounding mountains maintain a significant distance from Zuma Rock, which the Zuba people interpret as a sign of respect for the rock's status as a monarch in the area.
The much-discussed Zuma Rock Fire, which occurs when the top of the Zuma Rock catches fire under heavy rainfall, can be seen if you visit Zuma Rock between April and October, which marks the rainy season in central Nigeria where the rock is located. This has continued to be one of Zuma Rock's wonders over time.
Agbokim Waterfall
Cross-Rivers State
Seven cascades make up the Agbokim waterfalls, which have a combined length of 6817.73 meters.
Thousands of birds live there and fill the area with their soothing chirping. It is surrounded by lush flora. It has come to be seen as the last vestige of beauty in a dying nature.
Agbokim Waterfall's majesty is most appreciated in the wet season.
It is situated in on the border between Nigeria and Cameroon, the Etung Local Government Area of Cross River State in southeast Nigeria.
It's the ideal spot for a family vacation, sightseeing, and meditation.
Aso Rock Abuja
The 400-meter-tall Aso Rock is perhaps Abuja, Nigeria's capital city's most notable landmark.
Due to its location near the country's administrative center, the area is regarded as one of Nigeria's most beautiful tourist destinations.
The Presidential Villa (Aso Rock Villa), the National Assembly, and the Supreme Court are the three principal institutions of the Nigerian Federal Government, and Aso Rock is home to all of them.
However, the Aso Rock Villa building is the only one to have been constructed in the valley of the Rock.
Although tourists are still permitted to visit this location, entry has become more restricted as a result of the recent increase in the threat of terrorist strikes by Boko Haram.
Agodi Gardens
Oyo State
One of the major tourist destinations in the nation is the lovely park known as Agodi Gardens, located in the city of Ibadan.
The location is a tranquil setting on 150 acres of land and is also known as Agodi Botanical Gardens or Agodi Gardens, Ibadan.
Families typically use it on weekends and during holiday times. Its tranquil atmosphere makes it the ideal place for you to unwind, reflect on your priorities in life, or just hang out with loved ones.
Agodi Gardens is guaranteed to help you forget about reality, whether it's through the water parks, the animal enclosure, or even just strolling around the garden trails!
Kajuru Castle
Kaduna State
In Kaduna State, Nigeria, Kajuru Castle is an opulent palace in the Medieval-German style that was constructed more than three decades ago.
The home is built with many towers that have crenelated walls and bedrooms that are fashioned after dungeons.
The castle is decorated in a medieval style, and it even features a portcullis (a gate that closes vertically) with a crocodile pit.
The castle has a main structure with a knights' hall and a master suite (also known as the "landlord's residence"), as well as a guest tower with four rooms.
On warm days, there is an outdoor swimming pool where you may cool down, as well as a grilling area next to the pool.
You can see the nearby mountains and inselbergs from the pool area and the majority of the castle's windows. The castle boasts a sauna of its own as well.
Nike Art Gallery
Lagos State
Nike Art Gallery is a stunning five-story structure with a flawless white exterior that stands tall and proud in its surroundings.
Rare marbles have been used to embellish the compound's barrier. Its walls are decorated with numerous beautiful artwork and inscriptions.
As soon as you enter through its dark, colorfully inked gates, you are overcome with a profound sensation of wonder.
This magnificent residence is one of the most alluring places to visit in Lagos. You can be sure that your enthusiasm for Nigerian art will soar, from the gallery's inner courtyard, where you'll find stone sculptures, a tie-dye workshop, and hanging craftworks, to the great variety of artwork on exhibit inside the majestic building.
Tarkwa Bay Beach
Lagos State
Sheltered beach Tarkwa Bay Beach is close to Lagos Harbor.
It is well-liked by swimmers and fans of water sports, and it is also the location of a friendly residential neighborhood.
You'll adore this stunning island that's so isolated from the bustle of Lagos. In contrast to the majority of Lagos's public beaches,
Tarkwa Bay Beach is rarely crowded or boisterous. As a result, it's a perfect place to spend some quality time alone with your significant other or possibly have a good time with your pals.
Visit Tarkwa Bay Beach on a weekday if you're seeking a romantic getaway;
Even though Tarkwa Bay Beach is a small and less popular beach, it attracts many tourists throughout the weekends, vacations, and holiday season.
Obudu Mountain Resort
Cross Rivers State
One of the most lovely and delightful tourist places in Nigeria is Obudu Mountain Resort, formerly known as Obudu Cattle Ranch.
Situated in the northeastern region of Cross Rivers State on the Obudu Plateau, near the Cameroonian border;
This resort area has developed into a popular tourist destination. Its peaks and valleys are covered in clouds that smile down on them, creating a lovely landscape and a serene atmosphere.
Due to its moderate climate, it gives visitors a good mix of warm and cold temperatures.
The accommodations at Obudu Mountain Resort range from presidential suites to huts to executive rooms and ordinary rooms.
Despite being open all year round, the greatest time to visit this resort is between October and February when the sky is the brightest and the weather is the coldest.
Other Tourist Centres in Nigeria my country
Other beautiful tourist attractions in Nigeria may be practically impossible to name all here.
Some of the other tourist centers in Nigeria my country Include;
Eleko Beach ~ Lagos State
Osun Sacred Grove ~ Osun State
New Afrika Shrine ~ Lagos State
Kano City Walls ~ Kano State
Oniru Beach ~ Lagos State
Dream World Africana ~ Lekki. Lagos
Gurara Water Falls, Niger State.
Jos Wildlife Park, Plateau State
Shere Hills, Plateau State
National War Museum Umuahia
Ogbunike Cave, Anambra State
Ngwo Pine Forest, Enugu State.
Afi Mountain Wildlife Sanctuary, Cross River
Awhum Waterfalls, Enugu State
Nigerian National Museum, Onikan Lagos
Badagry Slave Route
Sungbo Eredo
Bar Beach Lagos
Kajuru Kastle Kaduna
Farin Ruwa Waterfalls
Ogba Ukwu Caves/ Waterfalls (Anambra State)
Old Oyo National Park
Mambila Plateau
Gashaka Gumpti National Park
Lufasi Park
La Campagne Tropicana
Frequently Asked Questions about NIGERIA MY COUNTRY
What are 5 facts about Nigeria?
It's Africa's most populous country
There's a town known as 'the twin's capital of the world'
It boasts the largest economy in Africa
It gained independence in the 1960s but it's still part of the commonwealth.
Nigeria is multi-lingual
Nigeria is one of the largest film producers in the world.
Nigeria my country ~ What is Nigeria known about?
Nigeria is renowned for its rich cultural diversity, vibrant festivals, vibrant show business, and delectable cuisines.
Nigeria is renowned for both its diversity and vibrancy. It has more than 200 million residents, speaks more than 500 languages, and is situated in Western Africa.
Nigeria my country ~ What are Nigeria's top ten facts?
4 Interesting Nigerian Facts
Nigeria is home to more than 250 ethnic groups and over 500 indigenous languages.
The Anambra Waxbill bird is only found in southern Nigeria.
Lagos is Nigeria's largest city, but not its capital.
Nigeria is the largest producer of oil and gas in Africa.
Nigeria my country ~ Who gave Nigeria its name first?
Journalist Flora Shaw
Nigeria got its name from the Niger River, which flows across it.
This name is thought to have been created by British journalist Flora Shaw in the late 19th century.
Flora Shaw later wed Baron Frederick Lugard, a British colonial administrator.
What distinguishes Nigeria? What makes Nigeria special?
Nigeria is frequently referred to as the "Giant of Africa."
Its name derives from the size of its territory, the variety of its people and languages, the size of its population (the largest in Africa), and the abundance of its natural riches, including oil.
Nigeria my country ~ What is the nickname of Nigeria?
Giant of Africa
Nigeria, often known as the Federal Republic of Nigeria, is a diverse nation in West Africa.
Nigeria, known as the "Giant of Africa," is home to numerous ethnic groups, languages, and butterfly species.
Nigeria my country ~ What can you tell me about Nigeria?
Nigeria is a federal republic with 36 states and the Federal Capital Territory (where Abuja, the nation's capital, is located)
The largest city in Nigeria is Lagos, one of the largest metropolitan areas in the world and the second-largest in Africa.
Who is the richest man in Nigeria?
Aliko Dangote
Chairman of Dangote Cement, Aliko Dangote
The entrepreneur is also involved in other industries, such as manufacturing, sugar, and pastry.
Nigeria my country ~ How old is Nigeria?
Nigeria's history may be traced back to its first settlers, whose artifacts date to at least 13,000 BC, and on to early civilizations like the Nok civilization, which emerged approximately 1500 BC.
What is Nigeria known for food?
Popular & Traditional Nigerian Foods
Jollof Rice
Iyan (Pounded Yam)
Àmàlà (Yam Flour/ Cassava Flour/ Plantain Flour)
Ogbono Soup (African Mango Seed Soup)
Puff-Puff (Fried Sweet Dough Ball)
Àkàrà (Fried Bean Cake)
Pepper Soup
Asaro (Yam Porridge)
What is beautiful about Nigeria?
Nigeria is a lively, multicultural nation with an abundance of scenic natural areas.
From the verdant rainforests of the south to the beautiful mountains of the north, Nigeria's landscapes have something to offer everyone.
Whether you're looking for a tranquil beach vacation or a wild adventure, Nigeria has plenty to offer.
What is the motto of Nigeria? Nigerian Motto
Unity and Faith, Peace, and Progress
What are the top 3 fascinating Nigerian facts?
Fun information about Nigeria
According to legend, the Niger River, which runs through the nation, is where the term "Nigeria" had its start.
Nigeria is situated on Africa's west coast.
Lagos, which is home to more than 21 million people, is the most populated city.
Lagos served as Nigeria's capital until 1991 when Abuja took over.
Nigeria Climate
The three major climate zones that makeup Nigeria's geography are the tropical monsoon climate in the south, the tropical savannah climate in most of the center, and the Sahelian hot and semi-arid environment in the north. This leads to a gradient of declining precipitation amounts from south to north.
Nigeria Religion
Approximately 50% of Nigerians identify as Muslims, 40% as Christians, while the remaining 10% practice diverse indigenous religions.
Although Muslims are present throughout Nigeria, they are most prevalent among the Hausa and Yoruba.
Nigeria flag ~ what is the meaning of the Nigeria flag?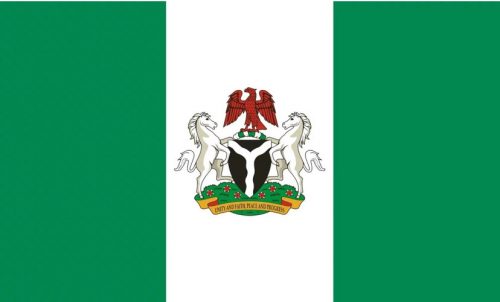 National Flag
The Federal Republic of Nigeria's flag was created in 1959 and unfurled for the first time on October 1, 1960.
Three vertical bars of green, white, and green make up the flag. The white denotes peace and unity, the two green stripes stand for natural wealth.
Nigeria economy ~ what is the economy of Nigeria today?
The greatest economy in Africa is that of Nigeria.
In 2013, the nation's resurgent manufacturing sector surpassed all others on the continent in size and produced a sizable share of the goods and services required by West Africa.
According to the IMF, Nigeria's debt-to-GDP ratio was 36.63% in 2021.
Nigeria language ~ Nigeria/Official language
English
English is the official language, however, it is less common in rural regions and among those with lower levels of education.
In addition to English, Hausa, Yoruba, Igbo, Fulfulde, Ibibio, Kanuri, and Tiv are also widely spoken.
In Nigeria, sign language is utilized in three different dialects: Hausa, Bura, and Nigerian.
Nigerian culture ~ what is the culture of Nigeria?
Nigerians are renowned for being clever, hardworking, and having a "can-do" and "never-say-never" attitude that is complemented by a hospitable and welcoming disposition.