How to Make Homemade Hair Shampoo in Nigeria – DIY
How to Make Homemade Hair Shampoo in Nigeria – DIY
DIY: A Step-by-Step Guide to Making Your Homemade Hair Shampoo in Nigeria
Making shampoo is a lucrative business that one can run to earn money every day because it is simple to create and the ingredients are available in most marketplaces.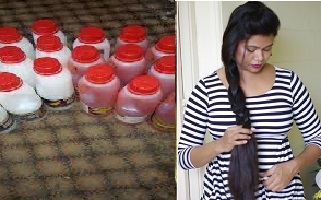 Continue reading to see how to make hair shampoo at home.
The majority of people believe that making shampoo is expensive; however, I'll reveal the affordable and straightforward process in this post.
Please read >>>>
How-to-make-liquid-soap-at-home-in-Nigeria/
You can make your shampoo using this as a reference. But first, let's define what shampoo means.
What is shampoo ~ How to make hair shampoo in Nigeria for home use
Specifically for dry, damaged, and thin hair, shampoo is a semi-liquid (viscous) hair care solution that is used to wash the hair and scalp to make them shine and offer moisture.
The liquid is also used to wash sebum off the scalp and hair. Sebum is the term for extra oil, grime, and skin debris that collects on the hair and scalp.
Shampoos froth in the water like detergents do, and they may be removed from the hair and scalp with ease.
They are hair care items that come in the shape of opaque pastes and viscous liquids. They are used in both homes/hair salons and others
As a result, shampoo is one of the most sorts after products by female colleagues. No wonder, there is a very huge market share for an effective hair shampoo.
I, therefore, urge you to carefully follow this guide on how to make shampoo from scratch because it won't always be available.
How to make hair shampoo from scratch
Natural shampoos are becoming more and more popular as a result of their ability to preserve the health and naturalness of hair without the use of damaging chemicals.
Due to this, many women are curious to know how to manufacture hair shampoo at home, and to succeed; you don't need special education.
All you have to do is select the appropriate recipe and follow it religiously.
Why you should get rid of the usual shampoo?
Due to the usage of chemicals, the majority of commercial shampoos tend to harm the scalp's natural fat balance.
As a result, to restore equilibrium, our body produces extra fat, which blocks the pores on our scalp.
Small-Scale Hair Shampoo Production Business
Producing hair shampoo to sell is a very lucrative business, and you can buy all you need from organic ingredient stores in Nigeria with ease.
Additionally, you don't need a lot of money to start a shampoo business because all the necessary supplies are extremely reasonably priced.
Making your shampoo is a fantastic idea for a variety of reasons, including
To reduce costs
To have control over how your hair looks based on your preferences
You can make it into a successful business.
In Nigeria, there is a market for almost every product that has to do with ladies especially if your product offers what it promises.
If you can learn how to create the shampoo I'm about to discuss and are good at it, you may make a career in Nigeria by selling this hair product.
The qualities of a good shampoo are:
The pH level must be 5.5.
It needs to be easy to wash off.
It must offer a rich foaming lather in water.
Long shelf life is a must.
It must cleanse the hair.
Easy Steps to Making Homemade Shampoo ~ How to make natural shampoo at home for hair growth  
Shampoo Ingredients
An ideal substitute for commercial shampoo is the natural shampoo recipe below. Your hair will be nourished by helpful ingredients, which may even encourage growth.
Handmade shampoo has a pleasant scent and benefits the scalp. Though, your body will initially need to adapt to the natural shampoo, of course.
But you won't realize its impact until a week has passed. So, here is a list of everything you'll need to make your shampoo:
Every ingredient listed below is easily accessible in any market close to you.
Nitrosol
SLS (Sodium Lauryl Sulfate)
Sulphuric acid
Glycerin
Color (cream/orange/green)
STPP (Sodium triphosphate)
Perfume/fragrant
Soda ash
Foam booster
Procedure on how to make shampoo yourself
Firstly, get 15 liters of water subject to the quantity you want to make, and poured it into a large bowl
Then, add Nitrosol into the water and stir very well for 15 minutes, also add SLS into the solution and stir for it to dissolve
After that, gently stir continuously until it is dissolved totally. Then, get a bucket and pour 10 liters of water into it
Add sulphuric acid into the water and stir. After stirring add it to the bowl that contains nitroso
Also, add the foam booster and stir gently. Get another bucket and pour another 10 liters of water into it
Add STTP and soda ash then stir gently for it to dissolve. Pour the mixture (STPP and soda ash) into the bowl that contains the whole mixture
Meanwhile, gently stir continuously and then, add glycerin into the mixture and stir again
Pour the fragrance into two liters of water and then stir. After that pour it into the bowl containing the whole mixture
Add color into a bottle of water (medium size), and shake well until it dissolves totally
Then pour the color into the bowl and stir very well until the color is well mixed and the whole foam on the surface is cleared
Finally, get some plastics and pour your product into it
That is all there is to it
The takeaway
Make sure to thoroughly shake the homemade shampoo before applying it on your scalp to ensure that all of the ingredients are incorporated.
Remember that this mixture can spoil, so try to finish it all within a month or two.
Your hair may need some time to get used to its new washing regimen. It could take some time for your hair to get used to a new routine.
Precaution – What to ensure when making Shampoo
Nitrosol must be thoroughly mixed before being added to water to prevent the powder (Nitrosol) from becoming too thick.
Prevent creating a lot of foam while using SLS and sulfuric acid.
Be careful not to spill the mixture when adding soda ash and STPP.
Make sure to stir with a large, thick rod.
Profits from Producing Shampoo
Making shampoo is a tremendously lucrative business. Producing shampoo can bring in thousands of naira ($450,000) and $7,000,000 per month on a commercial scale.
Its profitability is also increased by the fact that many women shampoo their hair at saloons across Nigeria. It is a product most Nigerian ladies and saloons have in their care.
Capital ~ Amount of Money Needed for the Investments
The manufacture of shampoo is a regulated and fiercely competitive industry. You must be prepared for fierce rivalry from your rivals if you're getting ready to launch a shampoo manufacturing business.
A small-scale shampoo manufacturer needs roughly N30,000 to get started, whereas a large-scale shampoo manufacturer needs at least N2,000,000 to get going.
This is because the producer would need a production facility and the necessary machinery to run it. This consists of a mixer, a cooler, filling tools, batch tanks, weighing tools, and lab tools.
Additionally, the manufacturer must employ qualified scientists and laboratory professionals to create shampoos. Also, hire a compounder to blend the shampoo's components by precise mixing guidelines.
In addition to employing drivers, cleaners, casual workers, factory managers, sales reps, marketers, and security guards
Forms of Shampoo Products in Nigeria
In Nigeria, there are numerous types of shampoo products. This is a result of shampoo having value added so that various shampoo products can be made. The several types of shampoo products include:
Liquid clear shampoos
Liquid cream shampoos
Cream paste shampoos
Baby shampoos
Beer shampoos
Dry shampoos
Liquid dry shampoos
How to Launch a Shampoo Production Business in Nigeria and Earn Money
The shampoo is regularly used at Nigerian barbershops and beauty parlors to wash customers' hair.
To create a sticky solution and ease washing the hair color off after application, barbers may also mix shampoo with hair dye.
One of the hair industry's top-selling goods right now is shampoo. You don't need to worry about whether you will be able to get buyers for your goods because there is a large need for shampoo.
There are a lot of unmet needs in the industry. Just make sure it's high-quality and produces the desired outcome.
In addition to barbershops and salons, people purchase the product to maintain their hair's cleanliness.
The majority of people who take hair care seriously, shampoo their hair every three days before taking a bath.
Each year, producers of shampoo report revenues from their operations. People will always need it as long as their head hair continues to grow.
You don't need to hunt for a loan before starting the business because commencing shampoo manufacture just demands a little amount of capital.
The chemical ingredients required for the making can be sourced and bought easily at the chemical markets in Nigeria.
How Will You Find Customers For Your Products?
Start by introducing your shampoo product to your family, neighbors, coworkers, and friends.
Talk about the advantages of your shampoo and why it is superior to those on the market as a selling point
Please take a look around, go inside any barbershops or beauty parlors you find, and tell them about your product.
Offer to send them a free sample of the product in exchange for their comments after a week.
Marketing Strategy
You may offer to be supplying them every time they need the shampoo. Even a pay-later marketing strategy is an option. There are various ways you can outwit the companies selling the same product on the market.
Instead of focusing just on consumers, you may attempt selling in bulk to wholesalers and merchants. Making money quickly using this method too
You must brand your product very well if you want to supply supermarkets and grocery stores more effectively.
Create a glossy, eye-catching product sticker, and then go to a plastic manufacturing company to get a better container made for your product.
Additionally, your shampoo needs a NAFDAC ID. All other supermarket brands have their products certified with NAFDAC.
Also, the quality of the customers you are selling to takes the question of authenticity seriously.
The majority of them look up the expiration date and NAFDAC number before they pay for any product.
Obtaining NAFDAC certification for your product is no longer as difficult as it once was.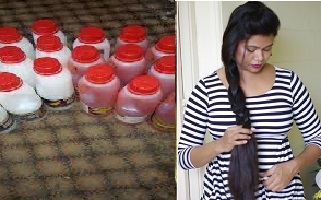 In summary
No business venture cannot make you rich. The way you manage your business is important. Please leave comments if you have any queries, suggestions, or comments.
I eagerly await your response.
FAQs
How to make shampoo at home in Nigeria?
So, here is a list of everything you'll need to make your shampoo:
2 glasses of distilled water.
2 glasses of liquid Castile soap.
1/8 teaspoon of mint essential oil.
1/8 tsp tea tree oil.
2 teaspoons avocado oil.
1 teaspoon of vegetable glycerin.
10-15 drops of aromatic essential oils.
What are the ingredients for making shampoo?
Moisturizing Shampoo Ingredients:
/4 cup distilled water.
/4 cup liquid Castile Soap – your favorite scent.
/4 cup aloe vera gel.
1 teaspoon glycerin.
/4 teaspoon avocado oil or jojoba oil.
Flip Cap Bottles or Foaming Bottles to dispense.
How do you make shampoo step by step?
Basic Homemade Shampoo
½ cup water.
½ cup castile vegetable-based liquid soap
1 teaspoon light vegetable oil or glycerine (omit if you have oily hair)
A few drops of your favorite essential oil (optional)
How do I start making shampoo?
In 10 Easy Steps, Start Your Own Shampoo Manufacturing Company
Shampoo Manufacturing Firm Needs Licenses.
Investigate the Goods.
Machines for making shampoo.
Examine Your Hair Care Products.
Investments
Select a Distribution Channel.
Revenue Planned.
Recruit Qualified Personnel.
 What are the first 3 ingredients in shampoo?
Here are the ingredients you need to know about. Sulfates (often shown as sodium laureth sulphate, sodium trideceth sulphate, ammonium lauryl sulphate, and cocamidopropyl betaine) are the main cleansing ingredients in shampoo and they're what make a lather
Can I make and sell shampoo?
Yes. The Federal Food, Drug, and Cosmetic Act (FD&C Act) governs how the FDA regulates cosmetics. Cosmetics cannot be tampered with or misbranded under this law.
For instance, they need to be safe for customers when used according to the label or under usual conditions, and they need to be appropriately labeled.
What is the shelf life of homemade shampoo?
Making your shampoo is easy and quick, and you probably already have most of the components on hand.
Make sure to thoroughly shake homemade shampoo before using it on your scalp to ensure that all of the components are incorporated.
Just keep in mind that this mixture can spoil, so try to consume it all within a month or two.
How can I create shampoo for sale in Nigeria?
What chemical ingredients are required for the process?
Water (8 to 10 liters)
Caustic soda(¼ kg)
Nitrosol (⅛)
Texapon (½ kg)
Sulphonic acid ½ liter.
Vitamin E 1 teaspoon.
Citric acid 1 tablespoon.
Soda Ash (½ liters)
How can you make homemade herbal shampoo? What are shampoo's two primary ingredients?
The most often used ones are sodium laureth and sodium lauryl sulfates. Sulfates provide a thorough clean and are the reason shampoos lather.
What ingredients of shampoo are the most important?
Surfactants are components that give shampoos their cleaning effectiveness. In other words, they are detergents that produce lather to make it appear as though your hair is being cleaned.
Ammonium lauryl sulfate is a popular surfactant that is listed on the majority of shampoo labels.
What is the best natural ingredient for shampoo?
Depending on your hair type, this; for instance, shea butter and coconut oil help add moisture to dry hair types.
Witch hazel and apple cider vinegar may help those with greasy hair. Sarsaparilla, soap wood, soapwort, agave, and ivy are examples of natural substances that can lather without sulfates.
How much does it cost to produce a shampoo bottle?
The price of cosmetic formulations can range from $0.10 to $3 per pound, but you can assume that on average, items will cost about $1 per pound.
Each additional unit will cost $1 for packaging and labeling. Your typical bottle cost will be between $2 and $3 per unit once production and filling expenses are taken into account.
How lucrative is the shampoo industry?
Anticipated profits
However, taking into account the typical monthly profit that a shampoo manufacturing company might make by producing one or more of the types, it can range from Rs. 45,000 to 1.3 Lakhs.
The profit that can be earned is just estimated by the above number; actual earnings may differ.
How do you formulate a liquid shampoo? Homemade Liquid Shampoo Recipe
3 ounces of coconut oil.
3 ounces of avocado oil.
2 ounces of sweet almond oil.
2 ounces cocoa butter.
1 ounce castor oil.
water (separated) 3.5 ounces filtered water. 12.5 ounces filtered water.
1-ounce potassium hydroxide (KOH)
35 ounces of essential oil of choice.
What does shampoo's thickening agent consist of?
Xanthan Gum
Due to its superior thickening and stabilizing qualities, it is frequently utilized in food and personal care products.
Xanthan gum gives shampoos a smooth, velvety texture and blends well with a variety of substances.
What is the fundamental makeup of shampoo?
A basic shampoo foundation consists of water and/or hydrosols, foaming ingredients known as surfactants, thickening agents known as gums, and a preservative system.
A hair cleaner is made from these essential components.
How to make conditioner in Nigeria
Method
Melt together shea butter and coconut oil.
Add honey and lavender oil and mix thoroughly.
Mix again and refrigerate until the mixture is even.
Apply as necessary.
How to make shampoo and conditioner to sell ~ how do I make organic shampoo for my business?
Ingredients
1 cup water.
1 cup unscented organic Castile-style vegetable soap.
5-6 organic chamomile tea bags.
5 tablespoons of organic cold-pressed coconut oil.
Procedure for making commercial shampoo
Add nitrosol to a specific amount of water to dissolve it.
Stir in the propylene glycol.
Add the glycerine and thoroughly stir.
Stir in the formalin thoroughly.
Add color and whisk it in well.
Afterward, package it and label it.
How to make shampoo in Nigeria and earn ~ How to make black soap shampoo in Nigeria
First, grate or break the black soap bar into pieces and place it into a large mixing bowl.
Then, bring your water to a boil.
After that, remove your water from the heat and pour it over the soap in the bowl.
Stir slowly and then let the mixture sit until it is melted.
Finally, turn off the stove's heat and let the mixture cool to room temperature.
How to make karkashi shampoo – karkashi in English
Sesame leaves are known as karkashi leaves in Hausa, ewe-atura in Yoruba, and Beni in Tiv respectively. They are sesame plant leaves, also known as Sesamum indicum plant leaves.
The best method to make a shampoo with shampoo base ~ Shampoo (from a base) – Simple Steps for Beginners
Fragrance – You can incorporate 1 to 2 teaspoons of fragrance oil per 16 oz shampoo base. Stir well.
Color – After you have scented your shampoo base it is time to add the color.
Measurement Notes: 1 teaspoon = 5 ml
What are the ingredients for setting lotion and how to process in Nigeria?
Water (Aqua), Red 33 (Cl 17200), Methylparaben, Polyquaternium-11, Peg-40 Lanolin, Polysorbate 20, and Dmdm Hydantoin.