Loroco Flower Benefits – An Essential Food Source
Loroco Flower – Too many desires are actively pushing people to consume wild plant varieties. Despite our modern world's agricultural advances and surplus food production, the ancient practice of eating wild plants is still practiced.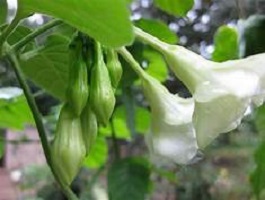 It's also known as looko or Guatemalan flowers.
It's a flowering plant with woody stems and edible flowers. Loroco is an herbaceous plant native to Central and South America, as well as Mexico
Nicaragua, Guatemala, Honduras, and El Salvador all depend on it for food. The plant's leaves are rectangular-elliptical to small ovoid in shape.
Please Read >>> Health Benefits of Prekese (Tetrapleura Tetraptera) | Aidan Fruit
The leaves are 3 to 13 centimeters long and 1.5 to 8 centimeters wide. Loroco flowers usually number seven to eighteen, with inflorescences that are slightly shorter than the leaves.
The pedicels are about 4 to 6 millimeters long, the ovoid calyx is about 2 to 3 millimeters long, and the bracts are about 1 to 2 millimeters long.
This Loroco can be propagated by cuttings or seeds, and the flowering stage usually takes 3 to 4 months from planting to flowering.
Loroco Flower Nutritional Values
The Loroco flower is a good source of vitamins A, B, C, dietary fiber, niacin, iron, and calcium, according to studies.
Loroco Flower Benefits for Culinary Purposes
Before eating, loroco flower can be boiled, grilled, steamed, roasted, stir-fried, or dried. The flower may also be preserved by being pickled, frozen, or held in a jar.
Loroco food goes well with spinach, broccoli, chard, and squash. Rice, sauces, salads, stews, soups, and pupusas are only a few of the dishes made with the flower and buds.
Pupusas can be made with chicken, cheese, rice, or eggs, and when combined with other ingredients to make tamales, crepes, tortillas, or flatbread.
It's worth mentioning that pupusa is a common dish in El Salvador, where it's known as pupusas el Salvador.
Pupusas (Spanish for "pupusas")
To make tortillas, a pupusa is made with rice flour, cornflour, or maize flour. After that, the tortillas can be filled with loroco flowers, cheese, refried beans, or some other filling.
Flor de loroco is a stimulant with the ability to increase carnal appetite.
It should be used with caution because it has a side effect.
It's important to remember that the root is poisonous and should be treated with caution.
Where to Buy Loroco Flower?
Shop online or buy from your local markets near you.
Disclamation
This article is provided for educational purposes only and should not be used as a substitute for clinical diagnosis or care.
Always seek medical advice, guidance, and treatment from your healthcare provider before making any health-related decisions or seeking counseling, guidance, or treatment for a particular medical condition.