Orange Peels: Uses, Benefits and Orange Peel Powder
Orange peels contain antioxidants that help to give you clear and brighter skin when used regularly for facials.
Orange, which is rich in Vitamin C, is the most popular when it comes to your skin. Beginning from the peels to the orange juice-all work in the best ways to keep you healthy-looking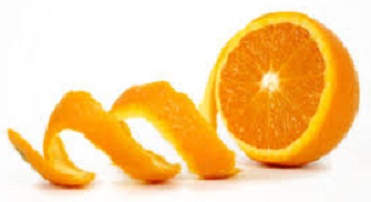 According to studies, orange peels hold more vitamins than the fruit itself
The peel contains antibacterial and anti-microbial properties that make it effective in treating skin.
Specially For You >>> Health Benefits of Garden egg leaf juice and Side Effects
How to Make Orange Peel Powder
Firstly, cut the peels into thin slices
Secondly, spread them on to a tray with enough surface area
After that, dry the skins under the sun for 3-4 days until they become hard and totally dry.
Then, grind them into a fine powdery texture
Finally, store in a jar and keep it for later use
Benefits of Orange Peel Powder
Orange peel powder has various purposes:
Firstly, orange peels work as a natural bleach and can help fade dark blotches and remove them with time.
The orange skin contains citric acid that helps to lighten the skin naturally. It will give you the radiance that you have been looking for.
Helps remove Blackheads when using orange peel masks.
To Make a Simple Mask – combine one part yogurt with one part orange peel powder to form a thick paste
To get rid of wrinkles – orange peels hold potent antioxidants that fight free radicals that harm healthy skin cells.
Any skincare products for instance creams, or cleansers, or oil balance products should contain this ingredient.
Nutrients in Orange Peels
Let's lookout for some of the nutrient value in the orange peel:
Vitamin C: Fights acne and helps in getting a healthy skin
Calcium: Renovates dead skin
Potassium: Moisturizes and hydrates skin
Magnesium: For glowing skin that is healthy-looking
Now let's look at different ways to use an orange peel:
Uses of Orange Peels
Orange peel for a glowing skin
Ingredients
Orange peel powder
Dried Neem leaves
Lemon juice
Pomegranate peel
Method: Firstly, crush the ingredients thoroughly and form a paste with the lemon juice.
Orange Peel Lip balm
In a bowl, combine some orange peel powder, sugar, and almond oil. Ensure the amount of sugar equals to that of peel powder
Orange Peel Sugar scrub
Here you don't even need orange peel powder; you can work with the orange peel itself.
Here you don't need orange peel powder; you can work with the peel instead
Ingredients
Oranges
Sugar
Coconut oil
Honey
Method: In a bowl, add sugar and grate some orange peel straight into the jar. Then, pour in some honey for the exfoliation of the skin. After that, add coconut oil and mix well.
Use it on your body to get skin that feels revitalized and smells fresh
Orange Peel Mask
This simple and easy mask contains just orange powder and milk.
Method:
Firstly, combine the two ingredients in equal quantities to form a paste.
Then, apply it to the face and neck and allow sitting for 30 minutes.
Lastly, wash your face thoroughly as soon as the mask feels dry.
This mask removes extra oil from your skin and dead skin cells.