Top 10 Home Remedies To Lighten Skin Naturally Without Bleaching: Part 2
Top 10 home remedies for skin bleaching (also called skin lightening, skin whitening, skin brightening, and skin toning), is the practice that focuses on lightening the skin tone to attain a generally paler skin tone.
It is also used to improve the appearance of the skin blemishes such as birthmarks, patches or dark spots as well as sun burnt skin.
The quest on how to lighten black skin naturally is becoming an obsession. As a matter of fact, there is nothing wrong with having dark skin. After all, true beauty is not determined by your skin color,
However, many fairness creams and lotions in the marketplace that promise fair skin in short periods do more harm than good.
While lightening your skin, it is vital to use natural top 10 home remedies that will help your skin to stay healthy and firm over the years.
Even if you have a tan, these natural top 10 home ingredients will work wonders on your whole body to make you fairer. What is remarkable about these top 10 home remedies is that it works with no side effects.
Below is the concluding part of my top 10 DIY skin bleach home remedies to lighten skin naturally. Please read part 1 Here:
Lemon
Water loss from the skin is more at night than during the day, so it is good to revitalize, replenish and bring back your body's water levels in the evening.
Lemon is a fast and effective solution to all your beauty woes.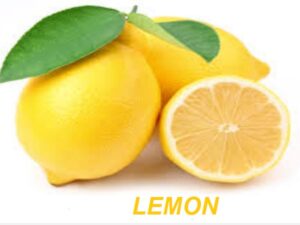 How to brighten skin using lemon?
Everything in lemon has nutritional value –from its peel to its juice. Being rich in vitamin c, glowing and fair skin is just one of the benefits that lemons have to offer.
It has anti-fungal and antibacterial properties make lemon a natural treatment for reducing blackheads. As an exfoliant, lemon juice removes the dead skin cells, resulting in softer and smoother skin.
You can either scrub with the lemon peel or apply lemon juice on your skin to whiten it. This is made possible because of its ability to reduce the production of melanin.
Papaya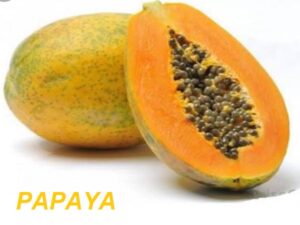 Papaya contains papain which is an enzyme present in the roots, latex, leaves, and fruit of the papaya plant (Carica Papaya). It catalyzes the breakdown of proteins by hydrolysis
Skin benefits
Papain is very efficient in skin renewal and skin lightening. It can also be used as an exfoliant, skin softener and moisturizer and helps fight acne.
In addition, the enzyme helps the body to fight free radicals, thus preventing premature aging. Papaya fruit is best eaten raw and is good for all skin types.
How to get whitening skin using papaya
First, crush the papaya pulp to a smooth paste and apply on your cleansed skin. Allow to settle on the skin for 20 minutes and rinse it off with lukewarm water. Apply this daily for fast result.
On the other hand, you can mix 1 tablespoon of papaya pulp to 1/2 tablespoon of fresh lemon juice and apply to your cleansed face.
After that, rinse it off with normal water after 20 minutes. Apply daily. This face pack will soak up excess oil and gives you a brightening face and blemish free skin.
       3. Turmeric
Many lightening/brightening creams in the market use turmeric for fairness as an ingredient. It contains vitamin c which lightens the dark spots and patches and maintains skin firmness by building up collagen.
Turmeric can be used by all skin types.
Two methods of using turmeric as skin whitening remedies at home;
Method 1
Mix 1 teaspoon of turmeric powder, lemon juice, and honey. Combine thoroughly to form a smooth paste.
Apply the paste on your face and neck, leaving it for about 30 minutes.
Rinse it off. Do this daily. This mask is good for oily skin as lemon will soak up the excess oil. Honey will moisturize the skin and turmeric will exfoliate the dead skin cells to give a bright and glowing skin.
Method 2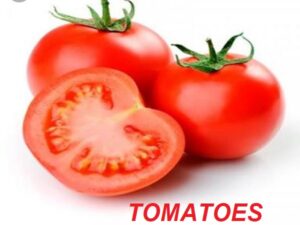 First of all, mix ½ tablespoon of turmeric with 2 tablespoons of Aloe Vera gel to lighten your skin fast. Aloe Vera is good for dry and sensitive skin as it calms the irritated skin and keeps skin moisturized.
Next, apply it on your skin.
Then, leave the mask for 20 – 25 minutes or till it is dried.
Lastly, rinse your face with lukewarm water.
Tomato
Tomatoes are rich in lycopene, a potent antioxidant that offers many benefits for the skin. In addition, it protects the skin from UV rays (ideal for removing signs of a tan or sunburn), also good at delaying skin aging and lightening skin.
It contains vitamin A that fades dark spots and blemishes and make rough skin to become smooth.
To make tomato mask, all you need are:
1-2 tomatoes,
2 tablespoons of lemon juice and
Gram flour (this is optional).
Add them all to a blender, to make a paste. Apply the paste daily before you take a shower.
Cucumber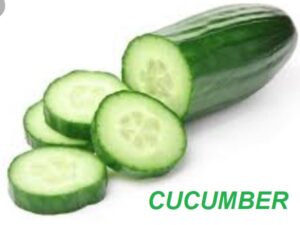 This vegetable has an outstanding cosmetic benefits. Made up of 90% of water, cucumber for glowing skin is a first-rate top 10 home remedy.
Cucumber is rich in vitamins and minerals, and can be eaten raw. Used widely for cosmetic purpose.
Traditionally, this vegetable is cut into circular shapes and put over the eyes to remove dark circles and puffiness. Serve as a cooling and soothing agent on sensitive skin especially under the eyes.
How to use cucumber for skin lightening?
Cucumber, egg white, and milk powder
First of all, juice cucumber into a bowl. Add 2 tablespoons of powdered milk and 1 egg white in a bowl.
After that, blend these ingredients to smooth paste.
Apply this lightening face mask on a cleansed face. Leave it for 20 minutes before rinsing with water.
Do you like the concluding part of my top 10 home remedies to lighten skin naturally without bleaching! Why not give it a try!  Kindly click the share buttons and drop a comment below. I take pleasure in reading from you. Thanks for visiting 9jafoods today.
Have a great week everyone, and stay well!