Zobo drink and diabetes: Is Zobo drink safe for diabetics?
Zobo drink and diabetes: Is Zobo drink safe for diabetics?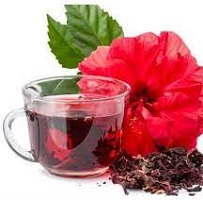 Drink Zobo for diabetes and hypertension control.
Today, I'm going to look into the potential benefits of a natural zobo drink in regulating blood sugar in diabetes patients.
Is Zobo safe for diabetics and people with high blood pressure?
A Zobo drink is a nourishing drink popular in West Africa. It gets its name from the Hausa name for its parent plant, Habiscus Sabdariffa, which means "Zoborodo" (Roselle).
Related >>>>
A:
The Zobo drink is a popular northern Nigerian beverage that has spread throughout the country…
It's made with a variety of recipes and ingredients.
Zobo drink and diabetes: how to prepare a zobo drink for high blood pressure
How to make Zobo drink?
Firstly, put the washed zobo leaves in a pot with enough water to completely cover them.
Then, cook over medium heat and leave it to boil for a few minutes.
After that, add the ginger and garlic, as well as more water, and continue to simmer for at least 30 minutes.
Finally, remove the pan from the heat and set it aside to cool completely.
To give the zobo drink its sweetness, many vendors add a lot of sugar.
Serving as an appetizer, stimulating the immune system, lowering blood pressure, lowering cholesterol, serving as a refreshing drink, reducing oxidative stress, and being good for the eyes are just a few of the health benefits of Zobo.
Some people have asked if diabetics may consume zobo drinks.
The answer is "yes" if it was made naturally without the use of any hidden or specific additions such as sugar or saccharin.
Naturally, Zobo without sugar is beneficial to diabetics since it lowers blood sugar, blood pressure, and cholesterol levels in the blood.
People with diabetes are allowed to drink zobo drinks as long as they don't include sugar…
Zobo drink and diabetes: Is Zobo drink safe for diabetics? Yes, but without the added sugar.
The Bottom Line 
In conclusion, diabetics can drink zobo drinks, but they must be sugar-free and contain no addictive ingredients, such as saccharin or honey.
The natural and unadulterated Zobo drink has been discovered to provide several health benefits for diabetics.
Zobo is high in vitamins A, C, iron, and folic acid, as well as glucose and blood pressure-lowering properties that many people, particularly diabetics, would appreciate…
In diabetes patients, Zobo improves their immune systems. Do you have diabetes? Enjoy zobo without the addition of sugar, honey, or saccharin!