Best Food Hashtags to Grow Your Instagram Account
Food Hashtags ~ hashtags for food have never been more Instagrammable than it is right now. Everyone is guilty of photographing their brunch, lunch, and cheat day cakes in lovely ways!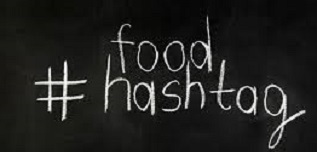 Everyone comes into contact with food on a daily basis. We all know how much we like good food, which is why food images are so popular on Instagram – they're easy to make and everyone can relate to them.
So, how can you make your postings stand out from the crowd whether you're a chef, baker, restaurant owner, or food enthusiast, or food blogger like me?
When you use the correct food hashtags in your posts, you'll be able to enhance your social media presence, gain more likes and follows, and establish a following of people who will salivate over your food photographs.
# This is a hashtag symbol. It indicates a sharp when it comes before a number; existing or invented word on social media platforms like Twitter, Instagram, Google+, Pinterest, Tumblr, and YouTube when it comes before any existing or invented word.
It makes your term easily visible and searchable to other users who are posting on similar topics.
Social foodies are among the most diligent publishers and sharers of photographs and photos, using their favorite food hashtags:
From breakfast to late-night munchies, they upload the dishes they've cooked and/or consumed, whether at home or in a restaurant.
They love innovative or nostalgic #foodpackaging, bizarre #fooddesign, #foodnearme, and well-curated #foodstyling.
Food Hashtags That Are Trending
Using many hashtags in a single post boosts its popularity and helps gain more followers, transforming one's #foodtrend page into a valuable resource – and its creator into a true #foodsetter. The most popular food hashtag is simply #food, which brings up over 800,000 photographs in just a few seconds on Instagram alone.
#Foodpic, #eat, #cooking, #recipe, are all popular food hashtags. Of course, each of these tags has a plural option, so you should use both if you don't want to lose potential followers.
Instead, if you want to show your enthusiasm for what you post, be specific, such as #ilovefood, #ilovecooking or #ilovetocook, #foodlove, and #foodlovers.
Why Instagram Hashtags Are Important for Food Bloggers
On a daily basis, the number of photographs uploaded on Instagram is staggering.
Hashtags help people find your content and keep it from getting buried in the vast ocean of Instagram.
When you use a hashtag (or better yet, up to 30 hashtags), Instagram will show your posts to those who are searching for those hashtags, which means more likes and new followers!
It's clear why hashtags are so important on Instagram, so let's walk through the process of researching and selecting the best Instagram hashtags for food bloggers.
How Do I Select a Hashtag?
A hashtag must be relevant to your content in order to be effective. It's pointless to use the hashtag #lowcarb on a sumptuous dessert that is plainly not low carb!
Pick hashtags that are:
They are relevant to the topic of your post
Something that people are truly looking for
While some hashtags (such as #cake) have a large number of posts, it is often more effective to utilize hashtags (such as #spongecake) that have a reasonable number of posts because your post will have a better chance of reaching the top of the search results.
I like to vary things up by putting certain hashtags with a lot of posts and others with a lot of posts.
Where To Find Hashtags
There are a lot of ways to locate hashtags to use in your Instagram food posts, but these are my two favorites (and they're both incredibly simple!):
Take Note of The Hashtags Used by Your Fellow Food Bloggers.
Examine the postings of well-known food bloggers in your niche and observe the hashtags they employ. If their postings get a lot of attention, they're probably using effective and popular hashtags.
Use Instagrams Search Function
Instagram can tell you how many posts have been made with a specific hashtag. They'll also provide you with a selection of hashtags that are comparable and connected.
Hashtags for #food in 2021 that are popular and trending in Instagram, TikTok
Top Trending Hashtags to use with #food is: #foodiesofinstagram #eats #instacool #foodstagram #instafood #foodpic #foodgasm #delicious #foodoftheday #foodpics #Yummy #Foodie #Delicious #Dinner #Breakfast #Yum #Lunch #Homemade
You should try these good hashtags on your Instagram or Tiktok post to get popular and boost your view.
The comprehensive list below of food hashtags will also assist you in selecting the appropriate hashtags for you and the type of food you're promoting.
Some of the most popular hashtags for the most popular culinary niches right now…
Most Popular Food Hashtags
These are some of the biggest and most used food hashtags on Instagram!
#Food #FoodPorn #FoodPhotography #Foodie #Foods #Foodstagram #Foodgasm #Foody #Foodies #FoodLover #FoodBlogger #InstaFood #FoodPics #FoodLovers #EatingForTheInsta #FoodLove #Food52 #FoodPornShare #FoodStyling #FoodBeast #FoodArt #FoodSpotting #FoodBlogFeed #FoodOfTheDay
Healthy Food Hashtags
These hashtags are best for reaching those who are looking for yummy motivation to spice up their diet, boost their clean eating regime, or sneak in those veggies without the kids discerning.
#CleanEating #HealthyFood #JustEatRealFood #VeganFood #HealthyFoodRecipes #HealthyFoodLover #HealthyFoodEating #HealthyFoodSharing #HealthyFoodChoices #HealthyFoodPost #HealthyFoodies #FoodHealthy #HealthyFoodBlogger #HealthyFoodLove #HealthyFoodWithMe #HealthyFoodTips #HealthyFoodPrep #HealthyFoodie #HealthyFoodGuide #HealthyFoodInspo #HealthyFoodRecipe #HealthyFoodForLife #HealthyFoodDelivery
Brunch Hashtags
The 'brunch' trend has taken over Instagram! Join in on the world's most popular mealtime with these brunch hashtags that will appeal to all breakfast enthusiasts:
#Brunch #BrunchParty #BrunchIdeas #BrunchGoals #BrunchBuffet #Brunching #BrunchLover #BrunchAndCake #BrunchTime #BrunchFood #Brunchin #BrunchLife #BrunchVibes #BrunchSoHard #GoForBrunch #LoveToBrunch #BrunchFriends #BrunchTime #BrunchMunch #MorningBrunch
Food Truck Hashtags
When we hear the word "food truck," we immediately think of festivals, parties, and exciting events. If you own a food truck or simply appreciate the fact that they exist, use these hashtags to spread the word:
#FoodTruck #FoodTruckin #FoodTruckFestival #FoodTrucks #FoodTruckStop #FoodTruckers #FoodTruckRally #FoodTruckRodeo #FoodTruckSnash #FoodTruckInspo #FoodTruckNation #FoodTruckFriday #FoodTruckCatering #FoodTruckLife #FoodTruckFood #FoodTrucker #FoodTruckLovers #FoodTruckNight #FoodTruckRoundup #AlwaysFoodTruckin
Baking Hashtags
For many years, baking has been a favorite pastime of many ardent bakers and sweet lovers. Make your baking images stand out with these hashtags, which range from generations-old recipes to jaw-dropping cake designs:
#Baking #BakingPost #BakingVideo #BakingACake #BakingSoda #BakingCooking #KetoBaking #BakingLove #BakingFun #BakingMakesMeHappy #BakingAddiction #BakingGoals #BakingDay #BakingBread #BakingIsFun #BakingClass #BakingHobby #BakingFromScratch #BakingTips #BakingPorn #BakingIsMyTherapy #BakingTime #BakingSchool #HealthyBaking #BakingTools #BakingSeason
Dessert Hashtags
Are you one of those who inquire about the dessert menu before even sitting down in a cafe or restaurant?
#Dessert #DessertAble #Desserts #DessertPorn #DessertPic #DessertTable #DessertBar #DessertHeaven #DessertBox #DessertMasters #DessertGram #DessertPics #DessertShots #DessertOfTheDay #DessertStory #DessertTime #DessertArt #DessertCups #DessertLover #DessertsOfInstagram #DessertGoals #DessertIdeas #DessertLove #InstaDesserts #DessertBuffet
Best #Africanfood Hashtags
Most popular Instagram African food hashtags
#africanfood #foodie #nigerianfood #food #foodporn #naijafood #foodphotography #naijafoodie #foodblogger #foodlover #africancuisine #africa #africanfoodyummy #instafood #jollofrice #nigeriancuisine #yummy #foodstagram #naijabrandchick #ghana #ghanafood #africanfoods #nigerianfoodie #westafricanfood #nigeria #chef #africanfoodie #african #lagosfoodie #bhfyp
#smallchops #ghanaianfood #foodgasm #delicious #lagos #chicken #homemade #foodies #cooking #abujafoodie #hustlersquare #foodblog #lagoscaterer #nigeriancaterer #abujafoodvendor #eforiro #foodlovers #ofadasauce #friedrice #bhfyp #foodnetwork #naija #africandishes #foodiesofinstagram #suya #nigerianjollof #cuisineafricaine #africanmeals #homecook #smallchopsvendor
Top 10 African food Hashtags
#africanfood – 36%
#foodie – 12%
#nigerianfood – 9%
#food – 8%
#foodporn – 8%
#naijafood – 6%
#foodphotography – 4%
#naijafoodie – 4%
#foodblogger – 4%
#foodlover– 4%
Best #Nigerianfood Hashtags
Most popular Instagram Nigerian food hashtags
#nigerianfood #foodie #africanfood #naijafood #food #foodporn #nigeria #naijafoodie #nigeriancuisine #naijabrandchick #lagos #nigerianfoodie #hustlersquare #foodphotography #jollofrice #lagosfoodie #foodblogger #nigerianwedding #africanfoodyummy #instafood #africanfoods #africancuisine #nigerian #foodstagram #lagoscaterer #ja #nigerianfoods #smallchops #bbnaija #bhfyp
#lagosfoodvendor #nigerianfoodblogger #foodlover #yummy #abuja #naija #jafoodie #healthyfood #lekki #lagosnigeria #tundeednut #nigerianweddings #eforiro #africa #lagosfood #naijaweddings #bellanaijaweddings #bhfyp #portharcourt #nigeriancaterer #madeinnigeria #delicious #nigerians #smallchopsvendor #friedrice #suya #chicken #jollof #lagosvendor #smallchopsinlagos
Top 10 Nigerianfood Hashtags 2021
Best nigerianfood hashtags popular on Instagram, Twitter, Facebook, Tumblr:
#nigerianfood – 37%
#foodie – 9%
#africanfood – 9%
#9jafoods – 9%
#food – 6%
#foodporn – 6%
#nigeria – 5%
#naijafoodie – 5%
#nigeriancuisine – 5%
#naijabrandchick – 4%
Related Hashtags for #Nigerianfood
Use this list to find new related hashtags for your posts
| | | |
| --- | --- | --- |
| # | Hashtag | Posts |
| 1 | #nigerianfoodie | 158,262 |
| 2 | #nigerianfoods | 124,146 |
| 3 | #nigerianfoodrecipes | 5,698 |
| 4 | #nigerianfoodchannel | 4,185 |
| 5 | #nigerianfooddelivery | 3,996 |
| 6 | #nigerianfoodblog | 3,244 |
| 7 | #nigerianfoodparis | 3,119 |
| 8 | #nigerianfooduk | 2,892 |
| 9 | #nigerianfoodindubai | 2,534 |
| 10 | #nigerianfoodstuff | 2,175 |
| 11 | #nigerianfoodinhouston | 2,104 |
| 12 | #nigerianfoodlovers | 1,760 |
| 13 | #nigerianfoodrocks | 1,659 |
| 14 | #nigerianfoodintoronto | 838 |
| 15 | #nigerianfoodusa | 822 |
| 16 | #nigerianfoodideas | 518 |
| 17 | #nigerianfoodinuae | 163 |
| 18 | #nigerianfoodsinfinland | 93 |
| 19 | #nigerianfoodandclothes | 30 |
The number after hashtag represents the number of Instagram posts for that hashtag.
Best #Mexicancuisine Hashtags
Most popular instagram mexicanfood hashtags
#mexicanfood #tacos #food #foodie #foodporn #mexico #mexican #instafood #comidamexicana #delicious #tacotuesday #foodstagram #foodphotography #yummy #taco #guacamole #burrito #foodlover #nachos #burritos #dinner #mexicanrestaurant #foodblogger #instagood #margaritas #comida #tequila #mexicanfoodporn #mexicancuisine #bhfyp
Second most liked instagram hashtags used with mexicanfood
#foodies #salsa #homemade #enchiladas #foodgasm #lunch #tasty #delivery #supportlocal #restaurant #tacosarelife #texmex #love #margarita #quesadillas #foodiesofinstagram #healthyfood #foodtruck #fajitas #seafood #vegan #a #quesadilla #happyhour #cocinamexicana #yum #supportsmallbusiness #xico #avocado #streetfood
Italian Food Hashtags
Buon Appetito! Cooking and presenting Italian food have been described as an art, a craft, an experience thanks to the love it receives from passionate Italianos.
#ItalianFood #ItalianFoodPorn #ItalianFoodLover #ItalianFoods #ItalianFoodPhotography #ItalianFoodLovers #ItalianFoodBlogger #ItalianFoodStyle #FoodItalian #ItalianFoodDelicacies #ItalianFoodBlog #TopItalianFood #OfficialItalianFood #ItalianFoodLove #ItalianFoodForever #ItalianFoodAndWine #BestItalianFood #AuthenticItalianFood #ItalianFoodAddict #ItalianFoodRecipes
Final Hashtag tips
When hashtagging, be careful not to overuse or spam hashtags that don't work, as this may result in you being shadow-banned.
To get the most reach, use a mix of generic and niche-specific hashtags, food near me hashtags, – just make sure they're always related to the photo, video, or narrative you've uploaded.
FAQs
What hashtags get the most likes for food? Here are the Top Trending Food Hashtags on Instagram:
#Food.
#Dinner.
#Breakfast.
#Yum.
#FoodPorn.
#Yummy.
#Foodie.
#Delicious.
What Instagram hashtags get the most likes? Top instagram hashtags
#love (1.835B)
#instagood (1.150B)
#fashion (812.7M)
#photooftheday (797.3M)
#beautiful (661.0M)
#art (649.9M)
#photography (583.1M)
#happy (578.8M)
Which hashtags increase Instagram followers and likes? Best general Instagram hashtags
#photooftheday.
#instagood.
#nofilter.
#tbt.
#igers.
#picoftheday.
#love.
#nature.
What hashtags will get me more followers on Instagram?
The most popular Instagram hashtags for getting NEW followers
#instagood. This hashtag has been used in nearly 1.5 billion posts. …
#me. More than 450 million posts have used the #me hashtag. …
#tbt. This is a popular hashtag for those learning how to market on Instagram. …
#cute
#family
#travel
#photooftheday
#happy
When should I post food on Instagram?
Food & Beverage
Best times to post on Instagram: Wednesday, Thursday, Friday, and Saturday.
Best Hours: Noon- Most people check their phones around lunchtime.
Most Engaging Day: Friday kicks off the weekend and plans for reservations spike.
Worst Days for Engagement: Saturday & Sundays.
How can I increase my followers on Instagram? Ways to increase Instagram followers
Optimize your Instagram account
Keep a consistent content calendar
Schedule Instagram posts in advance
Get partners and brand advocates to post your content. …
Avoid fake Instagram followers
Showcase your Instagram everywhere.
Post content followers want
Get the conversation started
How do you get 1k followers on Instagram in 5 minutes?
Get 1k followers in 5 minutes by using coin apps
Sign up for the service with your IG account; the service is usually free.
Buy coins or follow IG accounts and/or like random posts suggested by the third-party app to earn coins.
Spend the coins to get followers.
How do you get 1k likes on Instagram?
How to get more likes on Instagram: Smart ways to get free Instagram likes
Use the right hashtags
Tag relevant users
Write compelling captions
Tag your location
Run a like-to-win contest
Post good photos
Post-user-generated content
Post-behind-the-scenes content
Do hashtags increase followers?
Using the "right" hashtags can push you in front of your target spectators, even when they have not connected with you before.
Hence, this can convert into more engagement, more followers, and more customers for your brand or business!
What are trending hashtags right now? The Most Popular Instagram Hashtags
#love.
#instagood.
#photooftheday.
#fashion.
#beautiful.
#happy.
#cute.
#tbt.
How do you find trending hashtags?
Most active ways to find trending hashtags on Instagram include:
Firstly, open the Instagram app and then, hit on the search icon (bottom of the screen)
After that, type in the key phrase from your niche list in the search button and then select Tags.
It's probably a good match if the images on this list resemble the ones you are posting.
How do you get noticed on Instagram?
These tips should be useful if you're searching to promote yourself on Instagram and attain a large and loyal following.
Choose Appealing Aesthetics
Find Your Niche
Use Engaging Captions
Be Smart With Your Hashtags
Post at the Right Time
Be Interactive
Use Instagram Stories
Look at Your Competition
How do you get 10K followers on Instagram? How do I get 10K followers on Instagram?
Collect the foundation followers
Make your posts outstanding
Benefit from similar content of the most successful competitors
Schedule your posting
Keep your audience constantly engaged.
Use Instagram Followers Apps to your benefit
Cooperate with bloggers and other influencers.
Become  Instagram famous overnight? How
Here are 5 effective tips to become famous on the Instagram platform overnight.
#1. Optimize Your Instagram Bio.
#2. Master Those Hashtags.
#3. Engage With Your Audience.
#4. Make Use of Instagram Features.
#5. Consistency is the Key.
How do you get 1000 followers on Instagram in one day? What's the worst day to post on Instagram?
The worst time to post on Instagram is witnessed on Saturdays and Sundays, for the most part in the morning and midnight. Generally, people are the least active from 1 am to 5 am. It all comes to your particular audience and when they are most active on the platform.
What is the best hour to post on Instagram? Best Times to Post on Instagram
Best times to post on Instagram: Mondays at 11 a.m., Tuesdays and Wednesdays from 10 a.m. to 1 p.m., and Thursdays and Fridays at 10 a.m. and 11 a.m.
Best days to post on Instagram: Tuesdays and Wednesdays.
Worst days to post on Instagram: are Sundays.
Should I post every day on Instagram? How often to post on Instagram?
It is normally suggested to post to your Instagram feed 2-3 times per week, and no more than 1x per day. Stories can be posted more frequently
What happens when you reach 500 followers on Instagram?
Instagram Milestone #2 – Reach 500 followers.
Immediately after you gain 500 followers on your Instagram profile, you would be able to properly use a great feature that could help you grow your profile – hashtags in Instagram stories.
How can I promote my Instagram for free? Best Ways to Promote Your Instagram (for Free)
Create Useful Posts
Engage through Stories Stickers
Create Save-able Content for Your Feed
Use Hashtags
Use Instagram Stories
Use IGTV
Go Live on Instagram Live
Engage with Instagram Influencers.
How do you get 500 followers on Instagram in one day? How long does it take to get 500 followers on Instagram?
Honestly, it depends, it might take a month or three months; and it can take a year to get 500 followers on Instagram for some people.
It really depends on you and the quality of your content.
Why is my Instagram not getting likes?
This can be because of many reasons, including:
Using robotic tools to like or comment on other users' posts,
Using hashtags that are associated with spam or unsuitable content.
Just being too active on the platform
How do you increase likes on Instagram? Ways to get more Likes on Instagram
Get inspired by other brands and industries. Where do you pull your inspiration from?
Run a Like-based contest
Work on a hashtag strategy
Tag the right accounts
Ask to tag a friend
Tag your post's location
Make your captions just as good as your photo
Go with a meme or trend.
How often should I post on Instagram?
It's usually recommended to post at least once per day, and at most 3 times per day, on Instagram
Why is my hashtag reach so low?
Maybe you use all 30 hashtags in a caption, Instagram thinks you are spamming and will keep your reach low.
Ensure the hashtags you use in the caption are exclusive and specific to either your brand or what you're showcasing in the post.
What hashtags should I use? Choosing the Right Hashtags
Learn from influencers. Influencers play a crucial role when it comes to marketing brands
Use social media tools for research
Use hashtag aggregators and analytics tools
Know your hashtags
Find a unique hashtag
Use clear hashtags
Keep It Short and simple
Make sure the hashtag is relevant
How do you get 50k followers on Instagram? 8 Ways to Get 50,000 Followers in 30 Days
Post every day. On social media, after 24 hours, a post is pretty much obsolete
Use HD quality
Apply one filter
Peak times
Always hashtag
Tag brands
Interact a lot
Follow back
Do hashtags work on Instagram? How do I use hashtags on Instagram? 
Add hashtags in the caption or comments of your post. If you have an open account and add hashtags to a post, the post will be visible on the corresponding hashtag page.
How do I find the perfect hashtags on Instagram?
Hashtagify is about the best websites to look for hashtags for social media. It comes with an excess of plans that you can choose depending on the hashtag usage & research volume.
This article will also help you search for insights & real-time data regarding all hashtags on social media platforms like Instagram and Twitter.
How many hashtags should you use on Instagram?
For a long time, they've been advised to use between 8-15 hashtags.
Though, you could add up to 30 if you wanted to.
That's what I've suggested in my article on how to use hashtags on Instagram.
How do Instagram hashtags look viral? How to find trending hashtags on Instagram in 2022?
Check the Instagram's Explore Page
Check the hashtag autocomplete feature
Use the social listening tool
Follow relevant hashtags
Follow relevant influencers
Explore websites with hashtag lists.
Use mobile apps.
Why my followers are not increasing on Instagram?
You have not optimized your profile. And that can leave a bad first impression for first-time visitors to your account.
A person just decides if they're going to follow you or not by having a glance at your profile – especially your handle, profile picture, and bio. These components are on the top part of your page
How do you know if a hashtag is working?
Seeing a hashtag at the top of both lists means it's working for you. But, if it's only in the left column, it's not.
Sprout Social tracks the hashtags you use most often and those that get the most engagement.
This investigation is helpful if you're building an Instagram community
How do you use hashtags to promote your business?
When using hashtags, there are many rules to keep in mind:
In most cases, using many hashtags decreases interactions
Use local hashtags to build community awareness
Use specific product or brand hashtags to create conversation.
Use search tools to see related hashtags and their popularity.
How many followers do you need on IG to get paid?
With just 1,000 or so followers, you can make money on Instagram.
Neil Patel, a widely known digital marketing specialist, says the key is engagement – followers who like, share and comment on your posts.
"Even if you have 1,000 followers who are engaged, the potential to make money is there," he writes on his blog.
How much money do 1k Instagram followers make?
The average monthly income nears $3,000
Micro-influencers (between 1,000 and 10,000 followers) make an average $1,420 per month.
Mega-influencers (more than one million followers) make $15,356 per month
How do I grow my Instagram account in 2022?
With this in mind, here are proven ways to get more Instagram growth with your target audience and grow your business in 2022.
Optimize
Hashtags
Geotagging
Learn from your Competition
Use Sponsored Posts or Influencer Features
Like, Comment and Respond
Insta Stories
IGTV Videos.
Can Instagram pay you? You can get paid on Instagram in the following ways:
Firstly, create sponsored posts for brands that want to get in front of your audience.
Then, become an affiliate and make a commission selling other brands' products.
Lastly, create and sell a physical or digital product or offer a paid service.
Become an influencer requirement? How to become an influencer in your industry
Find your niche
Choose your social media platforms
Develop your content strategy
Build and maintain a website
Be consistent.
Have an opinion
Engage with your audience
Grow your network
How much money do IG models make? Instagram model's pay cheque?
On average, top-tier influencers with accounts having between 10,000 and 10,0000 followers can make around $200 per post
How do I grow my Instagram followers from 0? How to engage as a small account on Instagram?
Leave comments, and likes, and share other people's content on your page.
Reply to your target audience's stories.
Send thoughtful DMs to get to know your followers.
Reply to comments on your competitors' page.
Leave comments on top influential pages your audience follows.
What happens when you get 1k followers on Instagram?
Growth is a good indicator of a successful, thriving account always and as soon as you have 1,000 followers, a lot of monetization opens up for you.
In general, providing you are seeing great engagement and creating quality content, you are on the right track to making money on Instagram.
Do private or public accounts get more followers?
#1: Make Your Instagram Private to Get More Followers
This is the big one and definitely the most vital. According to several big meme accounts, the major motive they went private is because it helps them attract new followers.
What should you not post on Instagram? What Not To Do On Instagram FAQs
Using awkward or hard-to-find usernames.
Setting your profile to Private.
Posting inactively.
Posting without captions.
Overusing hashtags.
Not engaging with followers.
Stealing other users' content.
Is it bad to post at night on Instagram?
It turned out that on average the best times to post on Instagram are 2 am and 5 pm. The middle of the night might seem like a strange time to post to social media, but it really makes a lot of sense.
When should you not post on Instagram? The worst times to post on Instagram per day, according to 35M global Instagram posts, are:
Monday: 2 PM.
Tuesday: 1 PM.
Wednesday: 10 AM.
Thursday: 11 PM.
Friday: 9 AM.
Saturday: 8 PM.
Sunday: 4 PM.
Should you like your own posts on Instagram?
It is at no time acceptable to like your own 'gram. The simple act of posting the picture to Instagram shows that you do, in fact, like it. Adding a like is so obvious and sad.
Why my reels don't get views? Why My Reels Are Not Getting Views?
It may take some time for a video view to show. If you don't see any video views, check again later.
If your video is part of a post with many photographs and videos, you won't be able to check the number of views
Do reels count your own views?
One warning, though: watching your own videos will not be counted. Instagram Reels apply the like measures as TikTok, only, in Instagram, watching your own Reels really influences the view count
How do you get reel followers?
I want to share ways that you can gain followers using Instagram's Reels.
Create original catchy content
Posting reels more often
Adding Hashtags
Add your reel to your story
Add a vote, text on the screen
Adding captivating captions on your Instagram reels
Why do I lose followers when I post on Instagram?
If your Instagram is rapidly losing followers, then it's perhaps because you've been hit by the infamous 'shadow ban'.
This can be because you've been using unlawful software, spamming (irrelevant) hashtags or posting provocative content.