Best Tea for Weight Loss: Green Tea or Cinnamon Tea
Best Tea for Weight Loss: Green Tea or Cinnamon Tea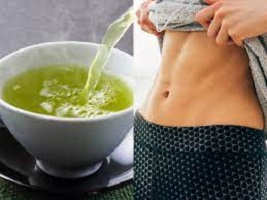 Green tea or Cinnamon tea for weight loss: What is the best tea for weight loss and to burn belly fat?
Incorporate cinnamon, clove to your green tea, and get a toned belly instantly
Green Tea and Cinnamon Benefits for Weight Loss
Weight Loss: Including Clove and Cinnamon in Green Tea May Help You Shed Extra Kilos
Best Tea for Weight Loss – Key Highlights
Green and cinnamon tea are two of the most popular and trusted teas for burning belly fat.
They contain vitamins, nutrients, and other antioxidants that may help prevent and treat a variety of health conditions.
Replacing high-calorie drinks with these teas could be a smart way to cut calories and increase weight loss.
Tea is part of a healthy diet that might help you lose weight. Certain teas have been discovered to help people lose weight.
Green tea or Cinnamon Tea?
Green tea and cinnamon tea, in particular, are two of the most popular and well-trusted drinks for boosting weight loss and burning abdominal fat.
Because of their health-promoting benefits, green tea and cinnamon tea are becoming extremely prevalent.
They include vitamins, minerals, and antioxidants that may aid in the prevention and treatment of a variety of illnesses.
Let's look at how these low-calorie beverages can help you burn fat and whether one is more effective than the other at achieving a flat stomach in this post.
Cinnamon tea vs. green tea for weight loss
Green tea is one of the most well-known varieties, and it's also one of the most prevalent ingredients in weight-loss supplements.
In tests, green tea, which is high in minerals and antioxidants called catechins, has been found to help people lose weight and fat.
For example, one study indicated that people who consumed green tea extract for 12 weeks had significantly lower body weight, body fat, belly fat, and waist circumference than those in the control group.
Green extract's catechins may be responsible for these fat loss results. Catechins are antioxidants occurring in nature that may help you burn fat and enhance your metabolism.
Cinnamon, meanwhile, has been demonstrated to improve blood sugar levels by increasing insulin release, which can aid in weight loss.
Sweet-smelling spice is also said to help with weight loss by reducing some of the negative impacts of high-fat diets.
Cinnamon's anti-inflammatory and antibacterial characteristics also promote a healthy body, which is important for maintaining a healthy weight.
Although cinnamon is not directly linked to weight reduction, the relationship between blood glucose and insulin secretion is important for metabolism, especially if you have diabetes or are insulin resistant.
The Bottom Line 
It's crucial to recognize that both teas have numerous health benefits, including weight loss.
However, simply drinking these teas will not help you lose weight unless you also adopt healthy lifestyle changes like eating a balanced diet and remaining physically active.
Replacing high-calorie drinks with these teas could help you lose weight by lowering your overall calorie intake.
When combined with a nutritious diet and regular exercise, a cup or two of green tea or cinnamon tea (or a combination of cinnamon and green tea) daily may assist you to lose weight and lose that unhealthful abdominal fat
Disclaimer
This article's recommendations and proposals are designed to provide general information only and should not be regarded as medical advice.
Always check with your doctor or a dietitian before beginning any exercise program or making any dietary changes.