Have You Ever Tried Jasmine Rice?
Have You Ever Tried Jasmine Rice?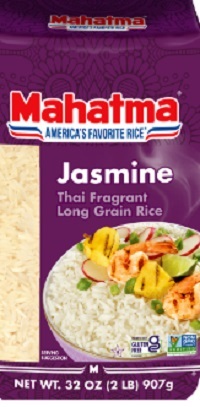 Jasmine Rice Recipe ~ How to Cook Jasmine Rice
Everybody knows there are several rice varieties around the globe, but the one I bring you today is highlighted for its aroma when getting cooked: Jasmine rice.
This long-grain rice variety is soft and fluffy when it is cooked, and it is ideal to enhance any recipe flavor.
If you haven't tried it yet, you should; because you are missing one of the most flavorful rice varieties.
A few words about its origin
Jasmine rice is originally from Thailand and is commonly used in Southeast Asian cooking, being a crucial staple of their cuisine and diet.
Of course, globalization has spread throughout the world and you can find it in any supermarket or even online. It is quite easy to get a packet of any renowned brand.
Are you wondering how to cook it?
As with other rice varieties, it is really simple to prepare Jasmine rice, since the only thing you need to do is to bring it to a boil and wait for about 20 minutes for it to be ready.
You can check the following link https://mahatmarice.com/products/jasmine-white-rice/ to nurture yourself with interesting data about Jasmine rice.
Another advantage of Jasmine rice is that it is really versatile. It can be combined with other ingredients and it always tastes great!
Different types of meat, sauces, and vegetables. You name it, Jasmine rice matches it.
Let's take it to another level
If you are willing to learn to cook a dish with Jasmine rice as the main ingredient but you want to add some twist to it, I have the perfect recipe for you!
Which ingredients are you going to need?
4 tbsp of butter.
4 cloves of garlic, minced.
2 tsp of turmeric.
½ tsp of cumin.
¼ tsp of cinnamon.
4 cups of Jasmine rice, uncooked.
6 cups of chicken broth.
1 bay leaf (optional).
How to do it
To begin with, add the butter, turmeric, garlic, cinnamon, and cumin to a sauce pot. Set it over medium heat and sauté the mixture for about 2 minutes. The garlic should be softened.
Then, add the uncooked rice to the pot. Stir and cook for about 2 minutes so that the rice is slightly toasted.
After that, add the chicken broth and, if desired, the bay leaf to the pot. Cover it with a lid and set the heat to high. Once the preparation is brought to a boil, reduce the heat to low and let it simmer for about 20 minutes.
Finally, turn the heat off and let it sit with the lid on for about 10 minutes. Fluff the mixture with a fork.
Serve warm and enjoy!
Helpful cooking tips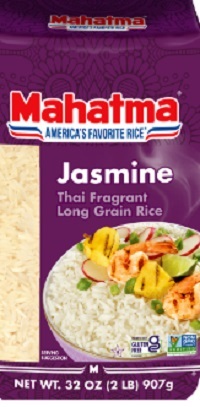 Haven't I told you it was a very simple and exquisite dish? I mean, who doesn't fancy a bowl of yellow rice?
The seasonings it has not only enhance its flavor but also provide an amazing color.
This recipe can be served as a main course, or you can eat it as a side dish with a nice beef or pork meat.
If you are a vegetarian, you can replace the chicken broth with vegetable broth and add some other vegetables to the preparation, such as carrots, sweet potatoes, or even beans. You can let yourself be creative.
Everybody loves this rice! With its exquisite aroma and its soft texture, how couldn't it be possible?
So, what are you waiting for? Head off to the kitchen and check if you have these simple ingredients to pamper yourself a little bit with this amazing recipe. You won't regret it and you won't be able to stop preparing it!
After you try it, you are going to become a big fan. Don't forget to share your experience in the comment section below