Traditional Arroz Con Leche: Healthy & Flavorful
Traditional Arroz Con Leche: Healthy & Flavorful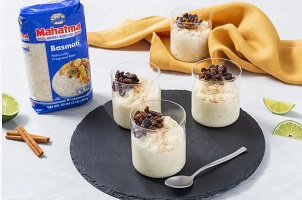 Rice could be defined as one of the simplest types of food to get cooked. Even amateur cooks can prepare it! Don't you think so?
The best part of cooking rice is that you can prepare dozens of different dishes. It is really versatile and practical.
From a veggie to a meat lover, from children to the elderly, rice can suit any taste! And you can also serve it as a main course, side dish, or even a dessert!
Who doesn't like desserts?
When we think about rice, maybe the last thing that comes to our minds is a dessert. But we can also give it a try and pamper our kids –or ourselves– with a tasty sweet dish.
If you are a sweet tooth, you should want to learn about arroz con leche ingredients.
You are going to find interesting information about this delicious dish. What's more, you can also find the differences between many types of arroz con leche in several countries.
What do we look for when we eat a dessert?
Flavor, texture, easiness to get cooked, and in many cases the characteristic sweetness. But what if I told you that this dessert, apart from having all these advantages, is also really healthy? It will blow your mind!
This creamy homemade dessert, made primarily with rice and milk, is a great idea for children to include these ingredients in their diets. They can even have it at breakfast time, as they do in many European countries.
Where does it come from?
This flavorful dessert originated in Asia and it was spread all over Europe and Africa. Today, it is a very typical dish even in Latin America.
Let's get to the making
Do you want to learn how to prepare arroz con leche and sweeten out your life? Follow this easy recipe! You are just going to need some pantry ingredients.
Ingredients
2 cups of Basmati Rice.
4 cups of water.
4 cups of whole milk.
4 cinnamon sticks.
2 tablespoons of lime zest.
2 cups of sugar.
2 cups of raisins (optional).
Ground cinnamon (optional).
Recipe
To begin with, take the Basmati rice and rinse it in cool water. Drain all the water so that there isn't any excess.
Then, put some water in a medium saucepan and bring it to a boil. Stir the rice and reduce the heat. Simmer for about 15 minutes.
After that, add the milk, the cinnamon sticks, the lime zest, and the sugar.
The next step is to take the saucepan back to a simmer and cook it, stirring it occasionally, for about 15 minutes. When the rice is cooked, take out the cinnamon sticks.
Finally, you can serve it with raisins and ground cinnamon garnish.
The Bottom Line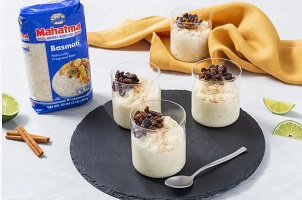 I truly believe there are no excuses. Arroz con leche is a very simple and tasty dish that everybody loves.
You can ask your kids to help you out in the kitchen and, by doing so, they will feel involved in the entertaining activity of cooking.
You can even add your personal touch by changing the typical ingredients and playing a little bit with the recipe.
Because that's what cooking is about in many cases, isn't it? Playing and creating to get your masterpiece ready.
So, if you were looking for the perfect dessert for that expected family dinner, or if you want to have something ready in the fridge to take a bite after having dinner while you watch your favorite series cozy on your couch, arroz con leche is the answer!
Head off to the market, buy these simple ingredients and start cooking this creamy dessert. Let the magic happen in your mouth and enjoy!