Home Remedies for Glowing Skin ~ Clear & Spotless Skin
Home Remedies for Glowing Skin ~ Clear & Spotless Skin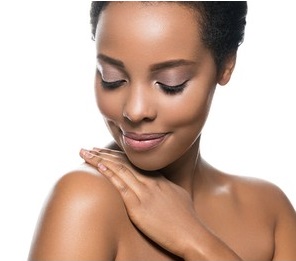 Clear and spotless skin is just one step away.
Gone are the days when having beautiful skin was just a woman's concern! Everyone nowadays wishes for softer, smoother, and, of course, blemish-free radiant skin.
With our hectic schedules, erratic eating habits, insufficient sleep, and pollution, getting beautiful, picture-perfect, radiant skin has become tough, if not impossible.
While the market is flooded with skin and beauty care products, nothing compares to the goodness and wholesomeness of natural products.
Checkout >>>>>
Home Remedies for Glowing Skin
So, get into your kitchen now and make some of these simple and effective home treatments that will leave you with glowing skin!
Cleansing ~ Home Remedies for Glowing Skin
Raw milk is an excellent natural facial cleanser that aids in the removal of debris and dead skin cells.
Because milk does not clog pores, you won't have to worry about blackheads forming. It not only removes excess oils and debris from the skin, which clog pores and cause acne, but it also includes lactic acid, which kills the germs that cause acne.
Use a pinch of turmeric regularly to have beautiful skin.
Exfoliation/Mask ~ Home Remedies for Glowing Skin
Papaya contains natural bleaching qualities that might help lighten dark spots and acne scars.
The fruit's antioxidant capabilities aid in the reduction of aging indications such as crow's feet around the eyes and wrinkles around the lips.
Tomatoes ~ Home Remedies for Glowing Skin
Tomatoes contain citric and malic acids, which exfoliate the skin and unclog pores by eliminating dead skin cells, revealing a brighter, clearer complexion.
When the power of tomato is mixed with the lactic acid in yogurt, pores are shrunk and oiliness is reduced. Besan contributes to the cause by providing modest physical exfoliation.
Here's how to go about doing it:
Firstly, combine two tablespoons of tomato pulp, one tablespoon yogurt, and one tablespoon coarse besan in a mixing bowl.
Secondly, combine all of the ingredients in a large mixing bowl and then, stir thoroughly.
After that, apply this face pack to clean skin, wait 20 to 30 minutes for it to dry, and then gently massage it off with a little water. And there you have it!
Lemon ~ Home Remedies for Glowing Skin
Lemon is a mood lightener that is underappreciated because of its bleaching impact and aroma.
Regularly rubbing a half lemon on the knees, elbows, and knuckles can brighten even the darkest of skins.
Banana ~ Home Remedies for Glowing Skin
When the opportunity arises, Try rubbing the banana peel over your face or skin to decrease wrinkles, alleviate acne, and hydrate dry skin before tossing it in the trash.
Banana peels are high in vitamin C and antioxidants, making them a good complement to any beauty routine.
Use a moisturizer ~ Home Remedies for Glowing Skin
Ghee, a natural moisturizer, is known to be high in Vitamins and antioxidants, which nourish and revitalize dull skin. Apply it to your face and massage it every night.
Cow ghee is also advised for oily skin in Ayurveda, in addition to dry skin. If you have oily skin, add 3-4 drops of lemon juice to the ghee.
Putting ghee on your belly button is another fantastic method to incorporate this miraculous ingredient into your beauty routine.
Because of the connectivity of the navel region to the rest of your body, using it at the navel area assures that it spreads to the rest of your body. Use it every night before you go to bed.
Facial muscles, like the rest of your body, require training to maintain a healthy appearance. As the muscles in your face contract, they are more likely to develop wrinkles, which is why they should be massaged out.
It only takes 1 to 2 minutes every day to relax and stimulate the face muscles, which helps supply oxygen to the area—a natural kind of anti-aging treatment in and of itself.
Sleeping ~ Home Remedies for Glowing Skin
Getting regular and restful sleep is the most important thing you can do to get that beautiful appearance. Sleep deprivation, even if only for a few hours, has a bad impact on your skin.
Your cells can flush out the toxins produced during the day when you sleep. This guarantees that you have soft, supple skin when you wake up.
For optimal brain function and health, sleep experts recommend 7–8 hours of sleep per day.
Keep yourself hydrated ~ Home Remedies for Glowing Skin
Staying hydrated by drinking enough water throughout the day is another vital action to keep your skin looking great.
Apart from other fluids, try to drink at least 2 liters of water per day, as proper hydration is crucial for healthy and bright skin.
Exercise regularly ~ Home Remedies for Glowing Skin
Finally, any type of regular, everyday activity will help to improve your skin's condition. It keeps you in shape, improves your heart health and blood circulation, and is essential for overall wellness.
Remember, your skin is your body's largest and most nutrient-hungry organ; these exercises can assist you in properly caring for it!
Individually and in combination, these natural therapies are useful. You may easily combine a few of them, make a paste with them, and apply it to your skin.
Instead of reaching for dangerous lotions that promise you the world and white-paper-like skin, look around your home for all of these natural substances.
So, what remedy are you attempting today?