How to Cook Black Eyed Peas in Nigeria
Black-eyed peas (Vigna unguiculata) are a variation of the cowpea and are part of the family of peas & beans. Both are legumes and have eatable pods and seeds.
The black-eyed pea, black-eyed bean or goat pea, a legume, is a subspecies of the cowpea, grown around the world for its medium-sized, edible bean.
What Are Black Eyed Peas?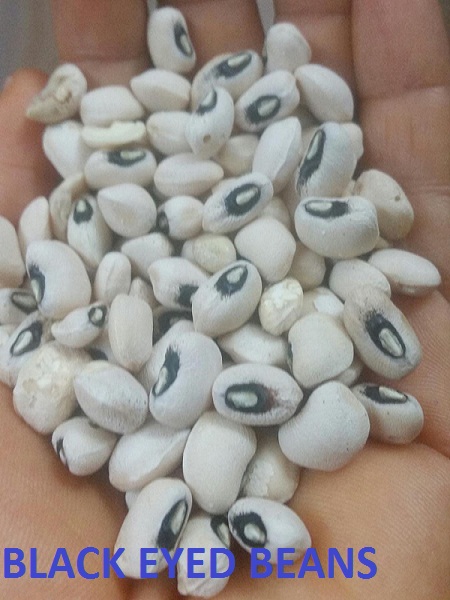 Black-eyed peas, also known as black-eyed beans or cowpeas, are among the most nourishing in the legume family.
Please Read: Pounded Yam/How to Pound Yam From Scratch
Their name comes from their appearance. They have cream-colored skin with a prominent little black spec that resembles an eye. While their name would make you think they are a type of pea, black-eyed peas are actually beans.
Some cultures consider black-eyed pea consumption an assured way to start off a successful and good luck-filled new year.
Benefits of Eating Beans
Beans are cheap, delicious in a variety of dishes and an excellent substitute for meat.
The benefits of black-eyed peas can be ascribed to its soluble and insoluble fiber content, in addition to its phytochemicals, proteins, and peptides.
In addition, they are high in fiber (always good for bowel movement), high in Vitamin A (good for eyes and skin), high in potassium (good for blood pressure), and are an excellent source of vegetarian or vegan protein.
The benefits also include reducing the risk of diabetes, improving blood pressure, decreasing blood lipid levels and lowering inflammation.
Adding legumes like black eyed beans in your diet may also help you in weight loss, because of the fiber, protein and slow-digesting carbohydrates that aid to keep hunger pangs off.
Nutrition Facts
Black eyed pea nutrient in a ½ cup is small in fat, cholesterol-free and offers over 20% of the daily suggested amount of fiber.
Why Soak the Beans Overnight
Soaking them greatly reduce the cooking time. The method is simple, just soak black eyed beans for 3 hours or overnight in your fridge.
However, eating beans may have some drawbacks:
Gastrointestinal Problems
The high content of non-digestible fiber in beans may cause gastrointestinal problems if you are not familiar with eating them.
You can reduce intestinal discomfort by changing the water a number of times while soaking the beans. In addition, drink plenty of fluids and develop fixed physical activity to help your body move your bowels.
 Cowpea Weevil
Many people run away from eating beans because of the weevil. Most of the small scale farmers are yet to adopted new techniques of controlling cowpea weevil due to some financial and technical reasons.
Some people use ash, sand, dry pepper and botanical extracts to combat cowpea weevil however there is a need to develop cheap, safe and easy methods of protecting stored cowpeas against cowpea weevil.
Black-eyed beans are home-grown, very nutritious and a healthy Nigerian specialty prepared in various ways. One of such recipe is best Nigerian plain  beans
How To Cook Dried Beans
For the best plain Dried Beans Recipes, you will need the following ingredients;
1 derica of red beans /black eyed beans/brown bean
1 cube of Maggi
2 level of teaspoons of salt
1 medium of onions
Pepper
Water
2 teaspoons of groundnut oil
Instructions
Firstly, pick the beans carefully and take out stones, chaffs and unwanted particles.
Secondly, soak the beans in enough water to totally sink the beans and leave it for a minimum of 3 hours on the counter top or leave it overnight in the Fridge
Please note that soaking reduces intestinal discomfort by changing the water several times. Soaking the beans or using a pressure cooker reduces the cooking time.
After that, pour the beans into a pot and add water, enough to cover the beans, slice the medium onion to it and allow to boil.
Then, open the pot after 25 minutes and add 2 teaspoons of groundnut oil and one cube of Maggi, pepper, and salt to taste.
Finally, cover the pot and cook till soft adding water occasionally till the beans become very soft. Allow the water to dry. The bean is ready to serve.