How to Prepare Prekese drink | Juice | Tea | Brew & Side Effect
How to prepare prekese drink for weight loss. Currently, I had a request to write on how to prepare Juice or Drink from Prekese.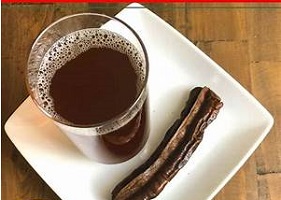 So, I have taken out time to put this write-up together for you my dear fans.
Prekese or tetrapleura tetraptera is a species of the pea family and is originally from West Tropical Africa.
The plant has great demand in Ghana and other African countries including Nigeria, Israel, etc.
Before getting to the Prekese juice recipe, take some time to read the benefits of prekese:
Please read: Health Benefit of Prekese (tetrapleura tetraptera) | Aidan Fruit
Prekese Drink Recipe Preparation Process | Hot Delicious Prekese Drink
Experts recommend that you take the tea in moderation and it's very good for your health.
Prekese Drink Ingredients
3 medium-sized Prekese
Fresh ginger & garlic
Lemon juice
Water
Honey (Optional)
Instructions
Firstly, wash the prekese thoroughly, bruise it and break it into small pieces
Secondly, pour water into a cooking pot and allow boiling over high heat.
Thirdly, soak the pieces of Prekese in the water and cover with a lid. Let the Prekese soak for about 30 minutes to an hour.
NB: the longer it soaks, the more it releases all the juice and flavor from its pods.
After that, squeeze juice out of the lemon, wash ginger and garlic thoroughly before and crush it.
Then, add the lemon juice and crushed ginger to the soaked Prekese and mix well.
Now, allow it to sit for about 30 minutes. This helps the ginger to infuse well in the juice.
Afterward, strain the mixture through a fine sieve to remove the ginger stalk. Then, add honey to taste and stir well until it dissolves.
Lastly, pour the juice into a bowl or bottle and if possible place in the fridge to chill.
You can serve chilled on ice with slices of lemon and orange juice or while hot
Prekese Drink Side Effect
Remember to drink in moderation. Vomiting could occur if you drink more than you are supposed to.