Nigerian Cake Recipe | How to Make Original Nigerian Recipe
Nigerian cake is simple and super-rich. Our cakes aren't light, but a bit dense and moist, and they aren't too sweet but are delicious. Just the way we like our cakes: well-balanced.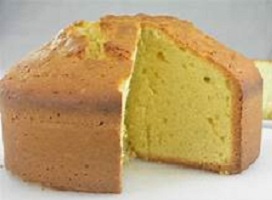 No chocolates, no whipped cream but Nigerians love it and they are always searching for that unadulterated Nigerian Cake recipe for that cake that melts in the mouth.
This Nigerian cake recipe has been my preferred of all cake recipes for many years. It's juicy, exclusive, delicious, and nutrient-dense. My kids love this cake so much that they constantly ask for the recipe.
The Nigerian Cake is a twist on the traditional butter/pound cake. When sliced into strips, it does not crumble or fall apart.
If you have a special event coming up, such as a Nigerian wedding or a birthday party and want to make a beautiful and delicious cake, look no further; the recipe is right here.
This cake will look great in any color or style you want to grace your special occasions. For your decorations, you may want to choose between fondants and buttercream.
I will also show you how to make a delicious cake without using an oven.
Please Read >>> Cake without Oven – Easy Cake recipe without an oven
Nigerian Cake Ingredients
3 cups all-purpose flour
1 cup milk powder
½ teaspoon baking powder
¼ teaspoon salt
6 eggs
1 piled cup of sugar
250 grams butter or one sachet Nigerian baking margarine (250 g sachet)
1 teaspoon combination of strawberry, banana, and vanilla essences.
Baking Procedure for Nigerian Cake Recipe
Firstly, sieve the flour, milk powder, salt, baking powder into a bowl
Then, beat the sugar and butter till pale and a bit light.
Thirdly, whisk in the eggs one after the other until everything is well combined
With a wooden spoon, gently roll in the flour and stop once it's combined.
After that, pour into a greased baking pan and bake at 180°F until golden brown or a skewer inserted in the center of the cake comes out clean.
Now, bring it out from the oven and let it sit in the pan for about 10 minutes before removing it from the pan.
Lastly, place on a rack and allow cooling before decorating the cake.
You can also freeze it after cutting it up into desired sizes.
That's how the Nigerian Cake is made. You may eat it as a dessert or serve it as a snack with a cold drink. Use for birthdays and weddings after they've been decorated.