Old Fashioned Cheesecake Recipe: Easy and Delicious
Cheesecake is synonymous with Christmas in my family. The old fashioned recipe I used came from my grandma.
It's been a family tradition and a Christmas regular every year for like four years now.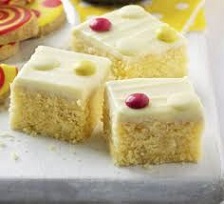 Now and then, I will surprise my family with it, since it's such a looked-forward-to dessert.
Specially for You: Cake Making in Nigeria – A step by Step Guide
This recipe is simple enough for beginners, just follow the instructions and you will not be disappointed.
Don't forget to set a timer and ensure the cheesecake and the topping are both smooth before putting in the pan. It's as easy as that!
Cheesecake Recipe from Scratch
This original simple cheesecake recipe is the regular old fashioned easy cheesecake with a sour cream topping. No cherry topping or white chocolate raspberry swirls.
Though cheesecakes can be tricky and can overwhelm even the best of chefs, it's easy to make and reasonably priced, too.
Make it a classic in your family for Christmas or Easter, or even during any festivities of the year.
Ingredients
2 cups crushed graham crackers
3 Tablespoons butter, melted
(3) 8 oz. packages of cream cheese, softened
5 eggs
1 cup of sugar
1 ½ tablespoons vanilla extract
For the topping
1 ½ pint (24 oz.) sour cream
6 tablespoons sugar
1 ½ teaspoons vanilla extract
Directions
Firstly, preheat oven to 300 degrees F and then, mix graham cracker crumbs with 3 tablespoons of melted butter. After that, press into a glass 13x9x2 pan.
Secondly, beat cream cheese with a hand mixer until fluffy in a large mixing bowl. Add one egg at a time, and then add sugar and vanilla.
Thirdly, pour the graham cracker crumb crust and bake for 50 minutes. Then, remove from oven and let stand for 15 minutes.
Fourthly, as the cake is about to come out of the oven, prepare the topping. With an egg beater (or whisk), mix the sour cream, sugar, and vanilla.
As soon as the cake has cooled for 15 minutes, spread topping on the cake and return to the oven for 10 minutes.
Finally, allow the cake to cool completely, and then refrigerate.