9jafoods/Naija foods/Nigerian foods for weight loss diet are trending these days. Excess weight attracts attention for the wrong reasons. Almost everyone would prefer to be the one with the hot body, the healthy one who gets a lot of compliments and social followers on media.
Please Watch >>>>
One of the ways to live a healthy life happy life is to make sure that you manage your weight properly. That's why many people try to find and use different diets to keep the weight off. Natural weight loss is better than using weight loss pills or going under the knife.
Read also: Avocado Smoothie Recipe for Weight Loss
Nigerian diet is high on carbs. High-calorie foods such as yam, cassava, and rice are staples. But there are actually some great 9jafoods that can help you lose weight. Avoid eating large meals. Instead, eat smaller portions at a time.
Weight management is all about balancing your calories. Eating a healthy meal is not an assurance that you will lose weight. You can still add weight if your healthy meal is high in calories. To stay in balance and keep your body weight, the calories gotten from the foods you eat must be balanced by the calories used in common body functions like daily activities, and exercise.
Read too; #NigeriaDecides2019: How to Make Nigerian Pizza
NO 9jafoods will actually cause you to lose weight; it's your overall diet that matters. These 9jafoods for weight loss that I will make known to you will only work if they form most of your diet plan. Eaten in the right quantity and combined with regular exercise is equally important.
What Nigerian food can I eat to lose weight?
Are you visiting Nigeria for the first time and having some difficulties in finding what 9jafoods you can introduce into your diet, these 5 low-calorie local meals is what you need to lose weight.
Brown/Ofada Rice with Stew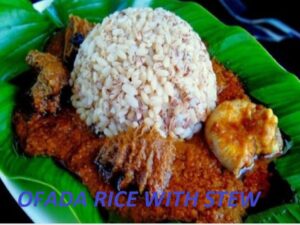 Rice is a staple in many countries and Nigeria is no exception. It forms such a big part of our daily diet that it's nearly not possible to avoid it completely when dieting.
It is better to choose raw and non-polished rice (Brown rice) to the more common high-calorie white rice.
Brown/ Ofada rice is not only heartier and fibre-filled but also low in calories. Make sure you watch for other calorific components that are usually used when making this meal.
Beans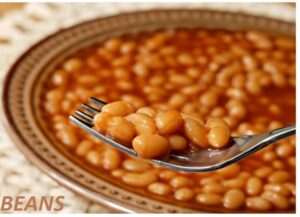 It's comparatively cheap and readily available. You can cook Beans in many ways. These foods tend to be high in protein and fibre, which are two nutrients that have been shown to lead to satiety.
Thanks to these vegetable fibres, the entire digestive system works better, and the intestines are cleansed. Packed with nutrients and low in calories, beans may serve as a readily available option while trying to achieve your weight loss objectives.
Boiled Potatoes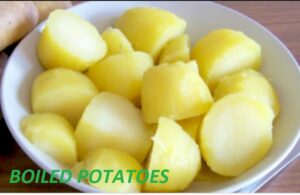 Whether sweet potatoes or Irish potatoes it does not matter, both contain resistant starch that's great for losing weight quickly. They contain an incredibly diverse range of nutrients, a little bit of almost everything we need.
Boiled Potatoes with the skin are particularly high in potassium, a nutrient that most people don't get enough of and plays an important role in blood pressure control. They are also full of carbohydrates and high in fibre.
Leafy Greens/Vegetables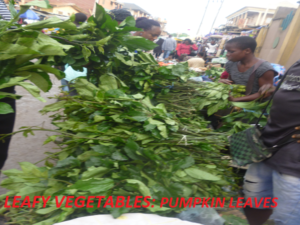 These include kale, spinach, water leaf; fluted pumpkin leaves, bitter leaf, and few others. They contain some properties that make them ideal for a weight loss diet.
They are low in both calories and carbohydrates but loaded with fibre. Consumption of leafy greens is a big way to increase the quantity of your meals, without increasing the calories.
Leafy greens are also extremely nutritious and very high in all sorts of minerals, vitamins, and antioxidants. This includes calcium, which has been shown to aid fat burning in some study.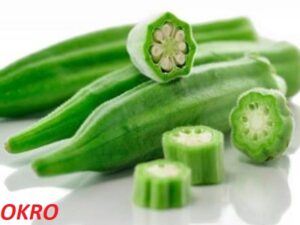 Okra also is great vegetables that can be included in your weight loss plan. How you prepare it matters a lot. Simply cook it with water and devour with your tomato stew. Or cook it as a soup with other kinds of vegetables so it is filled with nutrients.
Oats/pap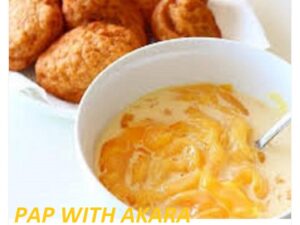 In addition to preventing you from eating too much, it is full of fibre that's good for a regular bowel movement and plummeting water retention.
Taking oatmeal in the morning aids to satiety and keep you full for longer. Pap also is a good alternative.
Pap contains fibre which helps keep you fuller for a longer time. It's made from maize and contains mostly water which makes it a smart weight loss food choice. It is best to sweeten it with natural honey instead of sugar.
Weight Loss Tips
First of all consume a lesser amount of Carb (another word for carbohydrates)
Then, cook with a smaller amount of Oil
Always, use fewer salts
Choose your Protein-meat wisely (try using white meat/fish)
Stay away from deep frying
Avoid eating high-calorie snacks
Endeavor to eat spicy foods often
Make use of more natural/fresh vegetable
Good Luck!
Did you enjoy reading this article on weight loss? Why not give it a try. Kindly click the share buttons and drop a comment below. I take pleasure in reading from you. Thanks for visiting 9jafoods today.