African Breadfruit (Ukwa food) | 20 Health Benefits | Side Effects
African Breadfruit (Ukwa food) is a tropical fruit from the mulberry family, with a striking similarity to a Jackfruit, but breadfruit is not a jackfruit.
African Breadfruit comes from a flowering tree scientifically known as 'Artocarpus Altillis'. It is a large fruit that green outside and yellow inside.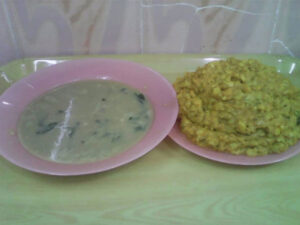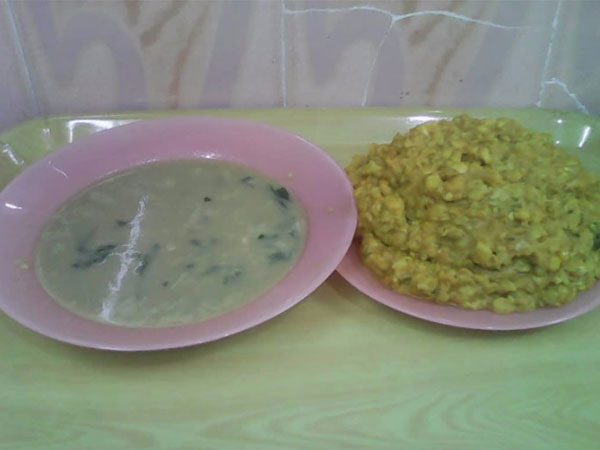 Breadfruit is also grown and widely consumed in Nigeria. It is known as 'Ukwa', and 'Afon' in Igbo and Yoruba languages respectively.
African Breadfruit (Ukwa) can be used to prepare so many appetizing West African dishes when cooked well.
Nutritional Content of African Breadfruit (Ukwa food)
This nutrient-rich fruit is versatile and packed with an excellent amount of essential properties your body required for adequate functioning
These include carbohydrates, dietary fiber, potassium, protein, calcium, folates, riboflavin, iron, and copper, among others.
Like other tropical fruits, breadfruit also contains high amounts of calories. 100 grams of breadfruit provides 102 calories.
It contains small amounts of flavonoids and antioxidants in the form of xanthin and leutin.
Breadfruit contains high amounts of Vitamin C. Medium-sized breadfruit provides 29 mg of vitamin, amounting to 48% of the recommended daily allowance.
20 Amazing Health Benefits of African Breadfruit (Ukwa food)
There are so many reasons why you should start eating Breadfruit today. Some of its health benefits/reasons include:
Aids in Digestion
Helps in Losing Weight
Breadfruit is an excellent source of dietary fiber, which helps in lowering food cravings
Boosts Cardiovascular health
collagen-booster
Promotes Adequate Functioning of the Brain
Aids Pregnancy
Omega 3 and 6 fatty acids
Strengthens the Bones
Dental health
Prevents Excessive Skin Inflammation
Collagen Production
Encourages New Cell Growth
Cures Skin Infections
Treats Skin Diseases
Nourishes Hair
Treats Dandruff, Itchiness & Hair Breakage
Promotes Hair Growth
Strengthens the Immune System
Great for managing Diabetes
This Igbo food can be prepared plain without any ingredient, not even salt and it will taste great particularly when prepared with fresh Ukwa seed.
Ukwa is such a multipurpose food with a naturally delicious flavor. There are so many easy recipes for Breadfruit in Nigeria. It can be eaten as a snack/lunch/dinner.
How to Add African Breadfruit (Ukwa food) to Your Diet
Breadfruit can also be roasted and paired with coconut or palm kernel. It can also be enjoyed as a smooth and comforting porridge or with corn known as mashed Ukwa & Corn.
The leaf is also used to prepare breadfruit leaf tea.
African Breadfruit (Ukwa food) Recipe – How to Make Ukwa Breadfruit
There are various ways to prepare ukwa, but if you are looking for the classic recipe, here is a thorough guide on how to make ukwa at home.
The Two Homemade Ukwa Recipes
Ukwa is a very popular food in the eastern part of Nigeria, this Igbo food has two recipes that I will be sharing below.
Ukwa can be cooked with potash and just eaten like that or it could also be separated from the water for just the seeds to be mashed with some ingredients and thereafter served with the plain cooked ukwa tea (mmiri ukwa)
Ingredients for African Breadfruit (Ukwa food)
6 cups of ukwa
Potash (akanwu) teaspoon
Fresh pepper (about 5)
Ogiri (optional) (a local ingredient)
Maggi (half cube)
Salt to taste
Red oil (100ml)
2 cups of maize
How to Prepare Ukwa
Firstly, wash the ukwa seeds, it is essential to wash them many times in a bowl with lots of clean water.
Secondly, put a cooking pot on heat, add 5 cups of water and start cooking the ukwa (breadfruit).
Thirdly, as soon as it boils, add the potash. Dissolve the potash in one cup of water, filter in the clear water, and throw away the residue.
Please note that Ukwa does not ever get soft  without the use of the catalyst (potash) or ngu (from the burning of palm fronds)
If you want to make Ukwa with ngu apply the same method as though you are using potash, dissolve in a cup of water allow for a minute or two then use the filtrate.
After that, cook till the ukwa is soft for consumption and you can serve.
This is one of the two ways to eat African breadfruit in Nigerian
The second recipe (mashed Ukwa & Corn) continues where the one above stopped and you will need the ingredients above
Firstly, cook the corn till it is very soft
Secondly, separate the seeds from the water, (that is to sieve out the soft seeds from the water).
Thirdly, pound the pepper with mortar and pestle, add about 100ml of red oil, a half stock cube, a pinch of salt, ogiri (optional), and stir).
Then, add the soft corn, stir.
After that, add the soft ukwa seed and then turn very well with the wooden turner.
Lastly, taste for salt and your African delicacy is ready.
Serve the two together
African Breadfruit (Ukwa food) Side Effects & Safety
When eaten by mouth: The fruit and seed of breadfruit are probably safe when used in food amounts.
There is not sufficient information accessible to know if breadfruit is safe as medicine or what the side effects might be.