Amla: Benefits, Nutrition, Uses and Reasons to Eat Daily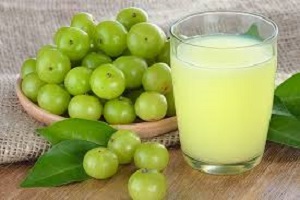 In India, amla is worshipped as a sacred tree. It is highly regarded as Mother Earth and is thought to nurture humanity because its fruits are extremely nourishing.
Its fruits and flowers are used in religious ceremonies, and it is also considered a superfood. It contains eight times the vitamin C of an orange, twice the antioxidant power of an acai berry, and roughly 17 times the antioxidant power of a pomegranate.
The reasons to eat amla every day; at night, and reasons to use alma every day for weight loss, and all you need to know about using alma will be stated in this article.
What is Amla?
The Indian gooseberry (English), also known as amla, is a fruit tree native to Asia. The translucent green fruit gets its name from the Sanskrit word 'Amlaki,' which means "nectar of life."
Amla fruits are safe to eat and have a variety of culinary and herbal medicine applications, particularly in its native India. It is found primarily in India, Southeast Asia, China, Iran, and Pakistan.
It can reach a maximum of 8 to 18 meters. Amla tree has a crooked trunk and branches that spread. Its flower is yellow and greenish. The fruit is a pale yellow sphere with six vertical furrows.
The fruits are tough and do not yield to gentle touch. The fruit weighs 60-70 g on average. The bark is gray, and the wood is reddish. It has feathery, linear-oblong leaves that smell like lemon and has a hard texture
When exposed to the sun or excessive heat; it wraps and splits.
Nutritional Value of Amla
The daily recommended amount of amla consumption for adults is 75-90 mg.
Nutritional value per (100 g)
Energy 58-kilo calories
Carbohydrates 13.7 g
Vitamin 600mg
Fiber 3.4%
Calcium 50 %
Iron 1.2 mg
Proteins 0.5%
Fat 0.1%
Carotene 9 microgram
Nicene 0.2mg
Thiamine 0.03mg
Riboflavin 0.01mg
How to use amla
The best way to enjoy the benefits of this fruit is to drink its juice. If you can't handle the sour shot, try these tasty alternatives:
Amla should be deseeded and chopped into small pieces. Combine it with a pinch of salt and leave it to dry in the sun for a few days. Once completely dehydrated, store it in a dry jar for a handy on-the-go snack.
Soak amla in sugary water to make a spicy amla achaar or a sweet murabba.
Cutting the fruit and eating it raw is one of the simplest ways to consume amla. Sprinkle salt on top to balance out the sour flavor. You can also season with it red chili powder.
Alma juice
Alma juice is made from its fruit. Although it is not tasty as some would prefer. It tastes sour and is useful to those that want to enjoy the benefits.
The steps for making amla juice are as follows:
Chop the amla and place it in a juicer.
Add half a cup of water and blend until smooth.
Finally, strain it through a strainer and serve it right away.
Alma oil
Using a mortar and pestle, pound the seeds from fresh amlas. Grind the amla in a food processor without adding water. Keep the amla juice in a bowl after straining it. Boil coconut oil and amla juice in a saucepan.
How to use alma every day for hair growth
Reasons to use alma every day for hair growth are because they contain calcium, which helps to maintain healthy hair. It strengthens hair follicles and prevents hair loss.
These are how to use alma oil for hair growth:
Fill your palm with amla oil.
Massage it into your scalp and hair.
Wear a shower cap.
Allow it to sit for up to 15 minutes.
Rinse it thoroughly.
Alma Powder
The leaves of the Indian gooseberry are processed into amla powder.
Since ancient times, it has been utilized in Ayurvedic medicine to treat everything from diarrhea to jaundice.
Due to the powder's anti-inflammatory properties, some consider it to be the next big thing in beauty trends.
Alma powder has various uses. Some of which are listed below:
How to use amla powder for drinking
Because amla powder has a bitter taste, you can drink a mixture of amla powder, ginger powder, honey, and lime juice for breakfast, or you can mix amla powder into a glass of fresh juice.
You can also sprinkle amla powder on fruits like bananas, apples, or papaya for a mid-meal snack.
Alma powder for face treatment
The dried alma leaves are grounded and used to make alma powder which in turn is used for face treatment and skin whitening. The reason to use alma for skin whitening is that it works together to cleanse the skin and reduce pigmentation.
See how to use alma powder for skin whitening below:
Combine two tablespoons amla powder (or fresh amla), one tablespoon yogurt, and one teaspoon honey.
Apply it to your face and wait 20 minutes.
After that, wash your face with cool water and pat it dry.
Benefits of Amla
Alma is a storehouse of benefits. It is god for eating, for skin, and for hair. Some of its health benefits are listed below:
It aids in the treatment of the common cold.
Functions as a Natural Blood Purifier
Aids in the Management of Chronic Conditions such as Cancer and Diabetes
Amla aids in the healing of painful mouth ulcers
Amla improves vision.
It promotes fat loss.
Amla boosts immunity.
Amla enhances hair beauty.
Amla safeguards the brain
It alleviates pain.
Benefits of amla for skin
The benefits of amla for skin are what attract people to it. Regular consumption of amla juice increases vitamin C levels and aids in the production of collagen in the skin.
High collagen levels in your skin aid in skin firmness and make your skin appear soft. This will soften and rejuvenate your skin.
Amla Side Effects
Some of these side effects include:
It can cause hair loss
Itching, dandruff, and other hair-related issues.
Alma's fruit compounds may also cause dehydration.
Amla Benefits and Side Effects
Although alma has many benefits ranging from. It also has some side effects when it is consumed in greater quantity than the body needs.
It is therefore advised to use alma in proportion and take lots of water after taking alma juice because of its dehydrating effect.
Questions People Ask
What are the side effects of amla juice?
It Causes hyperacidity.
It is a natural constipation remedy.
It is a potent stimulant of the cardiovascular system….
A few people may be allergic to amla.
Cold
Reasons to use amla every day for skin whitening
The reason is that complexion is lightened and brightened per usage. Amla is high in antioxidants and vitamin C, both of which help to brighten and lighten the complexion.
The best way to get amla skin benefits is to drink the juice or apply it as a face pack on a daily basis.
When is the best time to eat amla?
Early morning is the best time to consume amla, especially during the winter when temperatures drop.
How many amla to eat in a day?
It is generally expected to eat 1-2 Amla per day, but you can take as much as you like. However, before using Amla for medicinal purposes, it is best to consult with a doctor.
What are the uses of alma seeds?
The fiber content of amla seeds aids in proper digestion in the human body. Aside from digestion, amla seeds aid in increasing the rate of metabolism in the body. The increased metabolism aids in the burning of fat.
Eating amla every day. What does it do?
Amla boosts immunity, aids in weight loss, prevents viral infections, is a natural blood purifier, relieves pain, and so on.
What is amla powder used for?
Amla powder is made from ground-up Indian gooseberry leaves. It has been used for centuries in Ayurvedic medicine to treat everything from diarrhea to jaundice. People consider it the next big thing in beauty
When not to eat amla?
Avoid Amla if you have aggravated Kapha issues, such as coughing.
When is the best time to eat amla?
The best time to take amla juice is in the morning.
What is amla oil used for?
Amla oil is thought to have numerous benefits, including hair strengthening, growth stimulation, dandruff reduction, and prevention of hair loss and graying.
Why eat amla?
Amla berries are high in antioxidants, which lower the risk of chronic diseases such as heart disease, diabetes, and cancer. Amla berries are also a good source of vitamin C.
 How many amla to eat in a day for hair?
For three months, consume one raw amla every day to promote hair growth.
What is another name for amla fruit?
Another name for amla fruit is Indian gooseberry. It is known by two scientific names: Phyllanthus Emblica and Emblica Officinalis.
Who should not take amla?
Though amla is beneficial for people with Type 1 and Type 2 diabetes, it is not recommended for those who frequently have low blood sugar levels or are taking anti-diabetic medications.
Which disease is cured by amla?
Amla is beneficial for respiratory problems. It aids in the treatment of coughs, tuberculosis, throat infections, and flu.
Where is amla found?
Amla is indigenous to India, Pakistan, and Bangladesh in subtropical South Asia. Amla is grown in northern India's desert areas and is commercially produced there.
Does amla affect the menstrual cycle?
Amla is recommended in Ayurvedic texts for improving female fertility. It eliminates toxins, regulates the menstrual cycle, and maintains hormonal balance.
What happens when you drink amla juice every day?
Regular consumption of amla juice aids in cholesterol reduction. Amino acids and antioxidants help the heart function properly. It also aids in the management of diabetes and respiratory ailments such as asthma.
Is amla an antibiotic?
The 5% aqueous extract of Amla was found to have the highest ZOI, indicating potent antibacterial activity 46. The tannins in its fruits are responsible for their potent antibacterial activity against a variety of microorganisms.
What does amla taste like?
Amla has a slightly bitter and sour taste, which is why many people don't like eating it.
Is amla good for girls?
According to research, Amla can help stimulate hair growth. Hair loss in women can be caused by dandruff, a poor diet, and a variety of other factors.
Is amla good for the uterus?
Amla berry, in particular, is particularly nurturing for women, strengthening the uterus and supporting reproductive health.
Why eat amla every day during pregnancy?
Amla consumption helps pregnant women maintain healthy blood pressure. It dilates blood vessels and improves blood circulation throughout the body.
Which has more Vitamin C lemon or amla?
Amla contains far more vitamin C than citrus fruits such as oranges, Malta, and mosambi.
Is amla anti-aging?
Amla is known for its anti-aging properties because it contains antioxidants that protect the skin from free radical damage, thereby preventing aging.
Is amla an antifungal?
Amla extracts have antifungal activity against dandruff-causing pathogens (Malassezia sp.).
Can we grow amla plant at home?
Soil conditions except for purely sandy soil, and light and medium-heavy soils are ideal for amla plantation. The tree grows well in dry areas and can even be grown in moderately alkaline soils. Because of its hardiness, it is grown in a variety of soils.
Is amla a blood thinner?
Amla extract was linked to a 36% decrease in platelet aggregation or blood clotting. Both drugs reduced blood clotting by up to 50%, but the greater reductions may not be ideal.
Is amla safe while trying to conceive?
Amla is a key ingredient in many Ayurvedic medicines and is also a food that pregnant women should consume.
Can we drink Amla juice during menstruation?
Amla contains minerals and vitamins that can help you get rid of period pain.
What are the side effects of amla?
It can cause hair loss, itchiness, dandruff, and other hair-related issues. Some of the fruit's constituents may also cause dehydration. As a result, it is advised to drink plenty of water after consuming amla.
What is better amla or orange?
Oranges vs. Amla: 100 gm of amla contains 600 mg of vitamin C, while 100 gm of oranges contains only 30 mg. One tiny amla contains the same amount of vitamin C as two medium oranges. Thus, Amla contains 20 times more vitamin C than an orange.
Does boiling amla destroy vitamin C?
It was discovered that the mode of heat processing plays a significant role in the retention or degradation of ascorbic acid or vitamin C in dried amla pulp.
The results showed that boiling or water blanching at higher temperatures for 5 minutes reduces the sample's Vitamin-C content.
What happens if you eat amla daily?
Amla boosts immunity, aids in weight loss, prevents viral infections, is a natural blood purifier, relieves pain, and so on.
How fast does the amla tree grow?
It takes alma about 7-8 years to grow. Harvesting occurs in February when the fruits are green and have the highest ascorbic acid content. The tree is vigorously shaken to harvest.
When the fruits reach full maturity, they turn a dull greenish-yellow color.
Can you eat amla seeds?
It can be consumed orally as well as applied externally. You can eat the ground amla seeds paste with honey twice a day. Amla seed benefits are thought to treat leucorrhea.
Does amla cause liver damage?
Amla has also been shown to improve liver function and reduce hyperlipidemia and metabolic syndrome.
Can I eat amla empty stomach?
The benefits of eating amla on an empty stomach are that it has powerful antioxidant properties which are rich in Vitamin C and fiber and have high moisture content.
Is amla good for teeth?
Amla is considered a general rebuilder of oral health in Ayurveda. As a decoction, amla works well as a mouth rinse. For the long-term benefit to the teeth and gums, one to two grams per day can be taken orally in capsule form.
Amla juice results in how many days?
To see visible results, you should consume amla for at least 45 days. Personally, I would advise that you consume amla for 90 days in a row and also apply fresh
What is the season for amla?
Amla is a subtropical crop that grows best in a dry climate. It is typically planted between July and August and is harvested between mid-September and the end of December.
8 Impressive Health Benefits of Gooseberries (Amla in English)
Highly nutritious. Gooseberries are low in calories and fat, yet packed with nutrient
High in fiber and low in calories
Rich in antioxidants
It may help control blood sugar
May protect your brain
Easy to add to your diet
It may have anticancer effects
Good for your heart
CONCLUSION
The benefits of eating amla every day for good health should be considered. Amla not only promotes healthy, glowing skin, but also improves vision, strengthens the immune system, and regulates blood sugar and lipids.
Amla oil is widely used throughout the world. It is used in a variety of products including sauces, candy, dried chips, pickles, jellies, and powder. It is the main component of shampoo and is even used in the dyeing process.
Amla extract is commonly used in ink and its wood is frequently used in fireworks.