How to Verify NAFDAC Registration Number on Products Online
How to Verify NAFDAC Registration Number on Products Online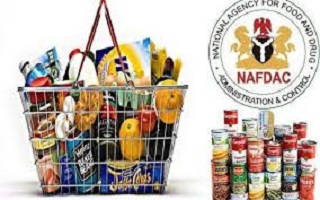 NAFDAC Registered Product List
How to Easily Confirm If a Food Is Truly NAFDAC-Registered
New NAFDAC Registration Fees 2021
How to Know a Fake NAFDAC Number?
NAFDAC Number Public Search
Recommended >>>
How To Verify NAFDAC Registration Number
The National Agency for Food and Drug Administration and Control, or NAFDAC, is a federal regulatory agency tasked with regulating and managing the manufacturing, importation, exportation, distribution, advertising, sale, and usage of specific items known as "Regulated Products."
What products need to be registered with NAFDAC? What products require a NAFDAC number?
Foods, pharmaceuticals, cosmetics, medical equipment, bottled water, chemicals, and detergents are all examples of "Regulated Products."
As a result, every "regulated product" that is purchased, made, marketed, or distributed in the Nigerian market must first be registered with NAFDAC.
How To Register With NAFDAC: How to Verify NAFDAC Registration Number
The first step is to obtain a NAFDAC Registration Form.
Step 2: Fill out and submit your registration and application forms.
Thirdly, submit samples of your products.
After that, make the required payments:
Finally, collect the certificate.
Fees for NAFDAC Registration in 2021: In Nigeria, how much does the NAFDAC number cost?
For imported items, the applicant must pay NAFDAC N200, 000.00 plus 5% VAT, and for local and herbal products, N50, 000.00 plus 5% VAT.
How to Verify NAFDAC Registration Number Online
The national agency for food and drug administration and control requires that all items, including medications, be registered under its umbrella (NAFDAC).
This covers both imported and domestically produced medications. A NAFDAC number is issued to a registered drug.
Many of the people I met with had no idea that the authenticity of the NAFDAC product registration number placed on their food packaging could be verified. NAFDAC has done an excellent job in this area, and we must applaud them.
The number must be printed on each medicine package. The number begins with a two-letter or letter-and-number prefix, such as 04, B5, A7, and so on. The dash symbol comes after it (-).
Then there are the last four numbers, such as 9764. Two products from the same business with the same active medicinal component might have the same NAFDAC number (API).
In most circumstances, the excipients in the two formulations are different, which means one may have superior bioavailability or other benefits.
When two goods have distinct APIs, the company is forced to create a new registration.
The late Prof Pharm Dora Akunyili introduced the NAFDAC number in 2001 to combat counterfeit and substandard products in the country.
How to Verify the NAFDAC Registration Number of Products
This is a fairly simple procedure to follow. All you need is a smartphone or other internet-connected device. Search for the product or the NAFDAC registration number on the NAFDAC official website.
How to Verify NAFDAC Registration Number: Two means of confirming that
Use the Printed NAFDAC Number
For example, if you go to nafdac.gov.ng/product-registration and type in 01-7188 in the search field, the product name should come up as FUN BITES PLANTITOS SPICY PLANTAIN CHIPS.
The applicant's name (the corporation that requested a NAFDAC registration number) is also given, as are the active components in the product under investigation.
Plantain chips piqued my curiosity since I've seen a lot of them on Lagos's streets and wondered whether they'd ever been approved for manufacture.
If the package they're using for them is appropriate, and if it's ever been approved? However, since I was able to verify, there have been no concerns.
Use the product name to search.
You may search for a product by going to NAFDAC's registered products search site at nafdac.gov.ng/product-registration and typing in the product name that appears on the food packaging.
It might be the product's name or the NAFDAC number and then click on search. The product's information, such as the product name, application name, and active medicinal ingredients (API), will be revealed.
This strategy isn't foolproof 100 percent of the time.
A fake corporation can use an existing drug's NAFDAC number and use it to package their bogus product.