How to Verify NAFDAC Registration Number on Products Online
How to Verify NAFDAC Registration Number on Products Online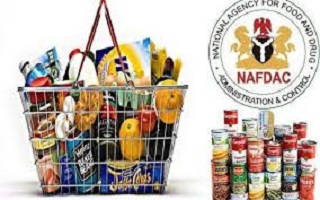 NAFDAC Registered Product List
How to Easily Confirm If a Food Is Truly NAFDAC-Registered
New NAFDAC Registration Fees 2021
How to Know a Fake NAFDAC Number?
NAFDAC Number Public Search
Recommended >>>
How To Verify NAFDAC Registration Number
The National Agency for Food and Drug Administration and Control, or NAFDAC, is a federal regulatory agency tasked with regulating and managing the manufacturing, importation, exportation, distribution, advertising, sale, and usage of specific items known as "Regulated Products."
What products need to be registered with NAFDAC? What products require a NAFDAC number?
Foods, pharmaceuticals, cosmetics, medical equipment, bottled water, chemicals, and detergents are all examples of "Regulated Products."
As a result, every "regulated product" purchased, made, marketed, or distributed in the Nigerian market must first be registered with NAFDAC.
How To Register With NAFDAC: How to Verify NAFDAC Registration Number
The first step is to obtain a NAFDAC Registration Form.
Step 2: Fill out and submit your registration and application forms.
Thirdly, submit samples of your products.
After that, make the required payments:
Finally, collect the certificate.
Fees for NAFDAC Registration in 2021: In Nigeria, how much does the NAFDAC number cost?
For imported items, the applicant must pay NAFDAC N200, 000.00 plus 5% VAT, and for local and herbal products, N50, 000.00 plus 5% VAT.
How to Verify NAFDAC Registration Number Online
The national agency for food and drug administration and control requires that all items, including medications, be registered under its umbrella (NAFDAC).
This covers both imported and domestically produced medications. A NAFDAC number is issued to a registered drug.
Many of the people I met with had no idea that the authenticity of the NAFDAC product registration number placed on their food packaging could be verified. NAFDAC has done an excellent job in this area, and we must applaud them.
The number must be printed on each medicine package. The number begins with a two-letter or letter-and-number prefix, such as 04, B5, A7, and so on. The dash symbol comes after it (-)
Then there are the last four numbers, such as 9764. Two products from the same business with the same active medicinal component might have the same NAFDAC number (API).
In most circumstances, the excipients in the two formulations are different, which means one may have superior bioavailability or other benefits.
When two goods have distinct APIs, the company is forced to create a new registration.
The late Prof Pharm Dora Akunyili introduced the NAFDAC number in 2001 to combat counterfeit and substandard products in the country.
How to Verify the NAFDAC Registration Number of Products
This is a fairly simple procedure to follow. All you need is a smartphone or other internet-connected device. Search for the product or the NAFDAC registration number on the NAFDAC official website.
How to Verify NAFDAC Registration Number: Two means of confirming that
Use the Printed NAFDAC Number
For example, if you go to nafdac.gov.ng/product-registration and type 01-7188 in the search field, the product name should appear as FUN BITES PLANTITOS SPICY PLANTAIN CHIPS.
The applicant's name (the corporation that requested a NAFDAC registration number) is also given, as are the active components in the product under investigation.
Plantain chips piqued my curiosity since I've seen a lot of them on Lagos's streets and wondered whether they'd ever been approved for manufacture.
If the package they're using for them is appropriate, and if it's ever been approved? However, since I was able to verify, there have been no concerns.
Use the product name to search.
You may search for a product by going to NAFDAC's registered products search site at nafdac.gov.ng/product-registration and typing in the product name that appears on the food packaging.
It might be the product's name or the NAFDAC number and then click on search. The product's information, such as the product name, application name, and active medicinal ingredients (API), will be revealed.
This strategy isn't foolproof 100 percent of the time.
A fake corporation can use an existing drug's NAFDAC number and use it to package their bogus product.
FAQs
Can I sell my products without the NAFDAC number?
Public sales of goods without a NAFDAC registration number are prohibited. Litigation or the denial of an operating license may result from such action.
How long does the NAFDAC license last?
Five years
Once a product has been successfully registered, its validity is good for five years and can be renewed.
How many digits is the NAFDAC number?
The number begins with a two letter or a letter and a number starts off like 04, B5, A7, etc.
It is then, followed by the dash sign (-). Then the last four numbers for example 9764.
Two products can have the same NAFDAC number given that it is from the same company having the same active pharmaceutical ingredient (API).
How do I find my NAFDAC number for my product?
How to Register With NAFDAC
Step One: Acquire a NAFDAC Registration Form
Step Two: Submit Your Registration And Application Form
Step Three: Submit Samples Of Your Products
Step Four: Make Necessary Payments
Step Five: Certificate Collection
How much does it cost to do NAFDAC registration?
The Actual Reason Why NAFDAC is Giving MSME 80% Discounts on Registration
| | | |
| --- | --- | --- |
| MEDIUM SCALE COSMETICS | | |
| REGISTRATION FEE | 30000 | 6450 |
| INSPECTION FEE | 30000 | 6450 |
| TOTAL | 62500 | 13400 |
| SMALL SCALE COSMETICS | | |
How can I get the NAFDAC number for liquid soap?
How to Register Your Product with NAFDAC – NAFDAC regulated product.
Go to the NAFDAC office or zonal offices near you to start the process.
Once you have been authorized as a manufacturer, then purchase and complete the application form prescribed by the agency
How do I register my small business with NAFDAC?
Evidence of Registration with Cooperate Affairs Commission (CAC)
(Business Name and/ or incorporation)
Site use Agreement (Where applicable)
Evidence of Trademark approval we advise that you get this document as It helps.
To protect the product brand /or business name.
One vetting Sample and three labels.
How do I register my product in Nigeria?
Register products online:
Visit www.son.gov.ng.
On the home page, click "e-Product Registration", and then "Continue"
For new company registration, tap "New Account", then, enter the RC/Business number (i.e. RC1234) and a valid email address.
After that, click "Sign Up".
How does NAFDAC deal with cases of fake drugs?
Over the years, NAFDAC has been making continuous efforts against the distribution and use of fake drugs with a growing force of intercessions since 2001 in the following areas:
Inspection Processes.
Drug Product Registration.
Enforcement
Public Enlightenment.
Deployment of Cutting-Edge Technologies.
How do I get a NAFDAC import permit?
The applicant should obtain and fill the prescribed NAFDAC application form (Form D-REG/001) Certificate of Incorporation issued by the Corporate Affairs Commission.
Comprehensive Certificate of analysis of the batch of the product for registration from the manufacturer stating the name and signature of the analyst
How long does it take to register with NAFDAC?
Upon application acceptance, NAFDAC registers food goods within 90 days at the latest.
Product registration changes don't take more than 60 days. Document verification for food and drugs – 10 days
How do I renew my NAFDAC certificate?
A renewal application shall be submitted no later than 30 days before the existing or valid license expires
To renew the Certificate of Registration for medicines made in Nigeria, the applicant must submit a letter of application.
How can the provenance of medicine in Nigeria be verified? How do you check if a drug is original in Nigeria?
For this, NAFDAC has a useful tool. Before purchasing or consuming any product in Nigeria, make a fast check to ensure that it is authentic by looking for the NAFDAC registration number, which is required for all products.
Enter the registration number at http://nafdacverify.com.ng then click enter
How can I find out if a business name is already taken or available on CAC?
Check out the CAC website. Visit the site's bottom and select "Public Search."
Put the complete name of the company or the RC Number of the company you want to search for in the search box and press "Search."
The full company name, RC number, and office address will appear in the result if the company is registered.
How long does it take in Nigeria to register a business name?
A week to two
According to the commission, the procedure for registering a business name often takes one to two weeks, depending on the workload of the CAC and other variables.
A registrant has two options: they can handle it alone or hire an agent, generally a lawyer.
However, since 2020, that process has taken up to six months in some cases
What conditions must a person meet to register with NAFDAC? What are the requirements for NAFDAC registration?
Evidence of pre-production inspection/ Certificate of Recognition issued by NAFDAC.
The Evidence of Trade mark approval for a brand name from the Federal Ministry of Commerce (where applicable).
Certificate of Incorporation of the company issued by the Corporate Affairs Commission