Whole Wheat Pasta (Spaghetti) Recipe for Weight Loss
Whole wheat pasta (spaghetti) recipe for weight loss is made from whole grains which are less in calories and carbs.
It is also high in fiber and micro-nutrients vital for optimum body function.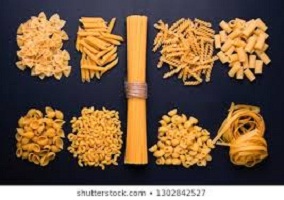 Whole-grain pasta can easily be incorporated into your weight-loss diet, especially organic whole wheat pasta.
This type of pasta is not common when you compare it to the normal spaghetti pasta everyone is so familiar with.
Whole Wheat Pasta: What Is Pasta?
Pasta is a type of noodle that's by tradition made from durum wheat, eggs, or water. It is molded into different noodle shapes and then cooked in boiling water.
Pasta has become one of the most staple foods found in many homes in Nigeria.
The acceptability of this new food item has been on the increase may be due to the ease of its preparation or its relative affordability that has increased its patronage.
Pasta is high in carbs, which can be bad for you when consumed in large amounts. It also contains gluten, a type of protein that causes issues for those who are gluten-sensitive.
However, pasta can provide some nutrition that is beneficial to health.
Whole-grain pasta is lower in calories and higher in fiber and contains certain micro-nutrients than refined pasta.
Fiber goes through the gastrointestinal tract undigested and helps stimulate fullness. For this purpose, whole-grain pasta may be more effective in weight loss.
The Difference between Whole Wheat and Whole Grain Pasta
While whole wheat and whole grain may sound like they are two different things, whole wheat is merely a type of whole grain.
These days, most products sold as pasta are made from common wheat. Though, comparable noodles can be made from other grains, such as barley, rice, or buckwheat.
Whole Wheat Pasta: Types of Pasta
Spaghetti
Tortellini
Fettuccine
Orzo
Ravioli
Penne
Macaroni
Best Spaghetti Brands in Nigeria
Dangote Spaghetti,
Honeywell Spaghetti,
Golden Penny Spaghetti
Power Spaghetti
Crown Spaghetti
Bua Spaghetti
Bonita Spaghetti – foreign brand
Barilla Spaghetti – foreign brand
Mueller Spaghetti – foreign brand
Whole wheat spaghetti is the most prepared type of pasta. It sells the major most inexpensive giant box of organic noodles.
At home, my kids for the most part love whole wheat spaghetti. Am not sure they know how white pasta tastes like and I have no problem with more nutritious whole wheat spaghetti.
Recipe: Whole Grain Spaghetti Dish Al Dente (Cooked To Be Firm to the Bite)
Ingredients
450 g whole grain spaghetti
450 g mixed vegetables frozen or fresh and chopped
1 medium onion chopped
One medium green bell pepper chopped
1 Tbsp. crushed garlic
¾ cup cooking oil
2 Tbsps. of salt for boiling spaghetti
5 franks hot dog chopped
Salt/ bouillon powder to taste
Instructions
Firstly, heat oil in a saucepan and sauté the onion till fragrant and tender, add the crushed garlic and chopped hot dogs.
Secondly, stir for about 2 minutes and then add frozen or fresh vegetables. Season to taste
Thirdly, carry on stirring the fry veggies to prevent burning until moisture evaporates
After that, bring 4-6 quarts of water to the boil; add 2 tablespoons of salt to the water.
Then, add the spaghetti and cook for about 8 minutes stirring occasionally to prevent sticking.
Lastly, drain the spaghetti but don't rinse and combine the spaghetti with the stir-fried mix.
Cooking Tips
If you prefer very soft spaghetti, then cook for an extra 1 or 2 minutes.
Plus, start the stir fry before bringing the water to a boil to save time. This way the spaghetti and the stir fry will be ready at the time.
Summary
Finally, moderation is the key when it comes to pasta.
It's vital to pair it with other nutritious foods and ensure it is just one component of an overall healthy diet.