Food Items List You Can Export From Nigeria & Make Money
Food Items List is a categorically-organized grocery list of foods. These edibles are any nutritious substance that people or animals eat or drink to provide nutritional support for the body.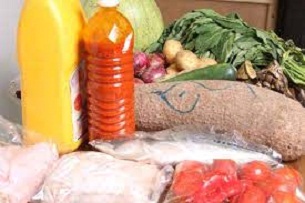 Exportation business in Nigeria is a lucrative one because the profit is in hard currency (dollars, pounds, or Euro).
It is like Forex Trading, you need to learn the wiles of the business and build your system of exportation.
Though many are interested, the problem is that they do not know the product they can export apart from oil-related products or how to go about it.
Hence, I made a list of hot selling food items that Nigerians can export and make profits in foreign currency.
Food Items List Categories
Note that due to the high number of foods types in existence in Nigeria, this article is limited to being organized categorically.
This is based upon the main subcategories within the food category which includes; basic foods, staple foods, prepared foods, new fast food items, non-perishable food items
But, I merged all the categories under food items and herbs, and then added solid minerals together with arts and culture as a bonus.
50+Hot selling Food Items List You Can Export from Nigeria Include:
Food Items List
Palm Oil
Vegetables (Fresh/Dry)
Cashew Nut(in Shell/without shell)
Ginger
Garlic
Melon (Egusi)
Ogbono Seeds
Zobo Leaves
Yam
Plantain
Pepper
Cocoa
Honey
Bitter Cola
Kola Nut
Garri
Dried Fish
Yam Flour
Yam Tubers
Cassava Flour
Plantain Flour
Coco Yam
Walnut
Palm Fruit (Banga)
Bread Fruit ( Ukwa)
Alligator Pepper
Local Seasoning
Locust Beans
Beans
Local Rice
Crayfish
Ground Nut
Edible Local Chalks (Nzu)
Sesame
Millet
Soybeans
Sugar cane
Local spices
Locust Beans
Snails/Periwinkles
Crabs/Shrimps
Medicinal Herbs
Herbal Products (Medicine/Soap)
Tiger Nuts
Hibiscus Flower
Moringa Seed
Shea Butter
Solid Minerals
Bitumen
Charcoal
Kaolin
Lime Stone
Iron Ore
Lead Zinc
Arts and Craft
Locally Designed Beads
Broom
Home Video/Audio CDs
Locally Published Books
Locally Made Weaves
Un-categorized
Nigerian Made Shoes (Aba Made Shoes)
Nigerian Made Fabrics (Akwete, Adire, Aso Oke, etc.)
Summary
There is no limit to the profit you can make in exporting from Nigeria. Apart from these items listed above, there are other numerous items you can export.
The world looks forward to buying Nigerian-made goods and there is no better time to be in the export business than right now.
So take advantage of the opportunity and make a profit.