Lactation Smoothie Recipes for Breast Milk Flow – Best 3
Lactation smoothie can help boost your milk supply. As nursing moms, it can be a struggle to get your milk flowing and stay to hydrated.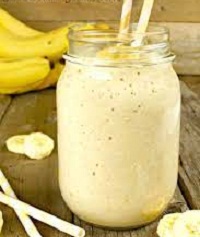 What Is A Lactation Smoothie?
Lactation smoothie is the easiest and the most enjoyable/best ways to increase/boost your milk supply/production.
Learn How to Make Pineapple, Mango,Orange Smoothie 
However, there are many milk boosting snacks and cookies you can eat, teas you can drink, and smoothies you can make to increase your breast milk.
Combining milk-boosting foods into a smoothie is a quick way for a nursing mother to get all of the nutrients she needs
It's fun to mix and match ingredients and try to come up with some tasty supply-boosting smoothies.
Above all is staying well hydrated after pregnancy, getting as much rest as possible, and draining your breasts frequently, either by direct nursing or with a breast pump
Lactation Smoothies Recipes
The ingredients inside these smoothies are considered milk-boosters. Some of those ingredients are fenugreek, brewer's yeast, oats, and nuts.
The above ingredients contain vitamins and minerals that enhance milk production.
Also, spinach and flax contain phytoestrogens which are thought to promote lactation, as well.
What's great about smoothies is that you can combine several of these milk-boosting foods quickly together.
Green Lactation Smoothie Recipe
Ingredients
150 g Frozen Spinach
One Avocado
1 cup Almond milk
½ an Apple
5-6 Walnuts
1 tbsp. ground Flaxseed
Method
Firstly, pour the milk in a blender.
Then, add the spinach, apple, avocado, and walnut.
After that, add the ground flaxseed
Finally, blend everything
That's it! Your ultimate green lactation smoothie is ready.
Blueberries-Banana Lactation Smoothies
Ingredients
1 cup frozen Blueberries
¼ cup oatmeal
1 frozen banana
One tbsp. ground flaxseed
½ cup Greek yogurt
1 cup almond milk/low-fat milk
Method
Firstly, combine banana, blueberries, and oatmeal in a blender.
Secondly, add the yogurt first then followed by a cup of milk.
Then, add the Flaxseed and blend everything
Lastly, pour in a glass and enjoy it
Strawberry-Oatmeal Lactation Smoothie Recipe
Ingredients
6-8 frozen strawberries
1 frozen Banana
¼ cup oatmeal
1 tbsp. brewer's yeast
One tbsp. flaxseed seed
1 cup almond milk/ low-fat milk
You can find brewer's yeast at your local health food store.
Method
Firstly, combine all ingredients in a blender and blend to desired consistency.
Then, pour in a glass and enjoy
Recipe Note
Even though consistent pumping and regular feeding can assist in maintaining adequate milk production, it is advisable to always consult your lactation consultant and pediatricians for medical guidance.