Low Budget Nigerian Meals | How to Eat Healthy cheap foods
Low Budget Nigerian Meals | How to Eat Healthy on cheap foods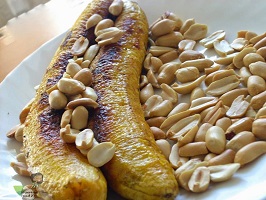 Nigerian Meals on low Budget | How to Eat Healthy on cheap foods | Low carb meals on a budget
I know how difficult the last several months have been, especially when you're on a super tight budget.
Nigerians, like the rest of the world, are facing difficult economic times as a result of the Covid-19 pandemic.
However, here are some Low Budget Nigerian Meals and low-cost food items that will make eating healthy feel easy when you're strapped for cash
Please Checkout >>>
How to Eat Healthy on Low Budget Nigerian Meals
It can have a significant impact on your mood, vitality, waistline, and overall mental and physical well-being.
Finding food that is both healthful and economical can be difficult at a time when so many of us are out of jobs, facing an unclear financial future, or living on a low budget.
Whether you're in school, living alone, or trying to raise a family on a budget, these helpful hints will help you eat healthy without breaking the bank.
The healthier and tastier your diet will be, the better you'll feel, and the more money you'll save.
The more you focus on finding local, unprocessed food listed on your timetable, the easier it becomes making meals at home and eliminating waste.
Meal planning and grocery shopping are difficult tasks and more difficult when you're serious about eating healthily,
The challenge of eating well on a budget – The difficulty of dining healthily on a tight budget
A nutritious diet is important for your mental and emotional well-being as well as your physical health.
"Necessity is the mother of invention." Budget-friendly foods are a terrific technique of looking inwards and realizing that we have more than we need to save the situation.
The Top 6 Low-Cost Nigerian Dishes | Low Budget Nigerian Meals
This page interacts with a list of budget-friendly Nigerian items to assist households in planning their meals even after the pandemic.
Beans
These are a good source of protein and one of the most affordable and popular foods in most people's kitchens.
Beans come in a variety of sizes and shapes, ranging from large white beans to small black beans.
Small white beans, brown beans, and butter beans, to name a few, are inexpensive Nigerian dishes.
Beans' adaptability as a meal is what makes them so important. Beans can be prepared in a variety of ways. Whatever your preference, one thing is certain: beans are inexpensive when compared to their value.
Vegetable soup
Waterleaf, ugwu (Pumpkin leaves), bitter leaf, and smell leaf are some of the most frequent vegetables used in Nigerian soups.
The majority of veggies are inexpensive and high in vitamin A, vitamin C, and potassium.
Garri
Garri is a primary carbohydrate source that can be found in practically every section of Nigeria.
It can be prepared in a variety of ways, such as eba for soups or soaked and eaten with groundnut, kuli kuli, or cooked/fried beans, depending on the circumstances.
Garri is less expensive than other foods such as yam and other alternatives.
Soup with okro
Okro is a calcium and magnesium-rich vegetable that may be found in most sections of the country.
When one pays attention, the benefits of okro soup are pretty interesting.
Your Okro soup is ready to eat with N200 worth of Okro, N300 worth of fish, and N20 worth of crushed pepper.
Depending on the size of the household, N520 worth of Okro soup can last two days.
Roasted Plantain – Boli (Ripe/Unripe) and Groundnut
Roasted plantain, also known as bole, is a popular food that everybody enjoys, even those on a strict budget.
Boli can range in price from N50 to N200 depending on size, and they go well with red oil, bread, fried groundnut, and grilled fish.
Oatmeal
Oats are one of the most cost-effective healthy breakfast options because they are high in nutrients. The combination of oats and akara is one that should not ignore
Salad
Did you really think I wasn't going to include some nutritious greens at the end? Apart from their high nutritional worth, the nicest thing about salads is that they don't require cooking. Simply cut up and eat.
You're too lazy to cut? Consume the components one at a time, washing them down with a chilled bottle of salad cream.
It's about more than simply the cost of food when it comes to eating healthier for less.
Even if you're on a low budget, you can still have a good time at mealtimes with the aforementioned meals.
When you share a meal with others, even the simplest of meals becomes more enjoyable.
Whether you cook for a large family or live alone, you can make cheap meals more enjoyable and good for your health and wellness by making them more social events.
Make mealtimes a gathering place for friends and family. The simple act of conversing with a friend or loved one at the dinner table might help to relieve stress and improve mood.
Bring the family together and keep everyone up to date on what's going on in their life.
Invite a friend, coworker, or neighbor over if you live alone. If you can't be physically there with friends or loved ones during a meal, try dining together while video conferencing.
Nigerian Meal Ideas on a Budget ~ Low Budget Nigerian Meals Tips
Try buying in bulk
Plan and prepare meals ahead
Ask for discounts/ buy in bulk when there is a discount
Make wise choices
Keep an organized fridge
Summary on Low Budget Nigerian Meals | How to Eat Healthy on cheap foods
Including all or some of the following inexpensive and nutritious Nigerian foods in your diet can help you save money on food.
These low-cost Nigerian meals are useful on a daily and periodic basis without sacrificing your family's regular nutritional demands.
No need to thank me, guys. I'm just…