Rice – Cereal Grain | Description, Uses and Recipe
Rice is the seed harvested from the long, grass-like stalk of the Oryza sativa plant (Asian) or the Oryza glaberrima (African).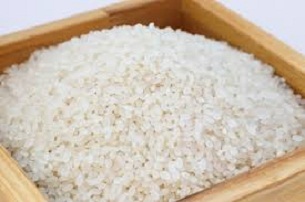 Rice is a cereal grain and an essential food crop. As a cereal grain, it is the most commonly staple food for a large part of the world's human population, especially in Asia and Africa.
Read More >>> How to Cook Rice on the Stove – Ways to Make White or Brown or Basmati Rice
After sugarcane and maize (corn), this cereal grain is the third-highest worldwide production,
Types of Rice
Long Grain
Medium Grain
Short Grain
Forms of Rice
Brown
Regular-Milled White
Parboiled
Milling & Packaging
This cereal grain when ready for harvest has a non-edible husk or hull close to the kernel.
At the mill, all stalks and other foreign materials are detached by a variety of specific machinery.
What is the use of rice?
This cereal grain when broken is used in distilling, brewing, and the production of starch and flour.
The hulls are used for fuel, industrial grinding, packing material, fertilizer manufacture, and in the manufacture of an industrial chemical called furfural.
Is rice good for your health?
This cereal grain is an outstanding food source, low in fat, and high in starchy carbohydrates.
It contains minerals and vitamins and offers an excellent source of vitamin E, B vitamins (niacin, thiamin), and potassium.
How to Cook Rice
There are different ways to prepare and eat this cereal grain. In this article, we will look at how to make a one-pot French onion soup cereal grain skillet.
This cereal grain dish is tasty and cut across different continents.
Recipe: How to Make One-Pot French Onion Soup Rice Skillet
All the flavorful goodness of French onion soup in a one-pot dinner that is ready in less than 30 minutes.
Ingredients
1 lb. ground beef
One small yellow onion, diced
1 cup uncooked regular long-grain white rice
1½ cups Progresso beef-flavored broth (from 32-oz carton)
1 package (1 oz.) onion soup mix
½ cup grated Gruyere cheese
Steps
Firstly, heat 12-inch skillet over medium heat; add beef and onion. Then, cook until beef is no longer pink, crumbling beef as it cooks; drain.
After that, stir in the broth, and onion soup mix. Heat to boiling; reduce heat to simmering.
Then, cover and cook about 15 minutes, stirring halfway through, until the grain is tender.
Lastly, remove from heat; stir in cheese. Cover; let stand about 2 minutes or until melted.