Grocery Shopping List: Nigerian List of Grocery Provision Items
Grocery Shopping List: Nigerian List of Provision Items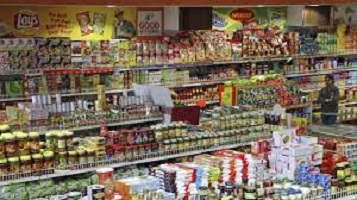 List Of Basic Grocery Shopping Items-Nigeria Online Provision Shops
Nigerian Online Grocery Shops
List Of Online Grocery Stores in Nigeria
A Healthy Grocery List
Online Supermarkets for Groceries
Nigerian Grocery Shopping List: Online Food Market
Nigerian Grocery List: Items Worth Buying in Bulk
List Of Raw Food Items in Nigeria
Food Stuff Shop in Nigeria
Grocery Shops
Shopping List
List Of Provisions for Nigerian College Students
A-List of Grocery Provisions for A University Student
Essential Grocery List on A Budget for Healthy Eating, New Apartment
Related >>>>
The term "grocery" simply refers to food items sold at supermarkets, so any food item purchased from a supermarket or store qualifies as a grocery.
When going shopping, it's crucial to have first-hand knowledge of the retail goods in a mart or supermarket so you don't forget what you want to buy.
On the other hand, some people have no idea what foods are sold in supermarkets. The purpose of this page is to eliminate ignorance and raise awareness about Nigeria's most prominent supermarket grocery lists, such as Shoprite, Twins Faja, Grocery Bazaar, Globus Supermarket, and others.
What Precisely Are Grocery Items? Grocery Shopping List
Grocery items are supply items, non-food items, foodstuffs, and beverages, including, but not limited to, any or all of the following-
In no alphabetical order:
Dairy products (including, but not limited to, milk, yogurt, ice cream, cheese, and/or any other items frequently found in the dairy area of a grocery store or supermarket)
(ii) Produce (including, but not limited to, vegetables, fruits, and/or any other goods frequently seen in the produce area of a grocery store or supermarket)
(iii) Coffee (whole bean, ground, and by the cup), tea, and candies (packaged, bulk, and chocolates, confectionaries, and other items commonly found in a grocery store and/or supermarket candy section).
(iv) Nuts, snack mixes, and other bulk foods
(v) Bakery products (including, but not limited to, fresh bread, sweets, and/or any other items frequently seen in the bakery department of a grocery store or supermarket)
Vii) Meat (including without limitation, beef, pork, and poultry)
(vii) Fish and seafood (including without limitation, fish, shellfish, and crustaceans)
(viii) Alcoholic beverages such as liquor, beer, wine, and/or other alcoholic beverages
(ix) Sandwich, deli, and quick-meal goods (including, but not limited to, sushi, deli meats, and deli cheeses); and
(x) Herbs, vitamins, and supplements
This article contains a comprehensive grocery list that is appropriate for most Nigerian households.
The shopping list below has been divided into sections so that you can simply add any additional things that you want to include that meet your needs.
Take a look at the following list of Grocery Items in Nigerian: Grocery Shopping List
There are ten categories of grocery items listed below, with subcategories listed thereafter.
Fruits
Canned food
beverages
Frozen food
Dairy Products
Grains and cereal
Vegetables
Snacks and candy.
Condiments
Fat and oil
Fruits
Fruits are the fleshy, sweet products of trees and other plants that contain seeds or seeds that are edible. In a supermarket, you will find a variety of fruits, including the following:-
Oranges
Apples
Avocado pear
Bananas
Grapes
Pineapples
Watermelon
Mango
Tangerine
Carrots
Canned Food
A canned food item is a perishable item that has been preserved by being stored in cans. In contrast to its fresh counterpart, canned food can last for a long time before it expires. The following are some canned goods that can be found in the supermarket:
Tinned tomatoes
Baked beans
Sweet corn
Corned beef
Hot dogs
Green peas
Tuna fish
Green beans are
Canned meat
Beverages
Any drink that isn't water is referred to as a beverage. Chocolate drinks and carbonated drinks are examples of beverages. The following are some of the most common beverages found in supermarkets:
Chocolate drink
Tea
Carbonated drinks (for example, Coke, Pepsi)
Juice
Coffee
Smoothies
Chapman
Food Frozen
Frozen food is food that has been preserved by being maintained in an ice room or freezer. It is a type of grocery that can be bought in a supermarket. Frozen food includes items such as:
Fish
Turkey
Chicken
Gizzard
shrimps
Meat
Dairy Products
A dairy product is a food made from mammalian milk. Dairy products include the following:
Condiments
Condiments are ingredients that are used to season or flavor meals. Its main purpose is to complement and improve the food. It can be added to food during the cooking process or afterward. Here are some examples of condiments:
Salty
Ketchup
Mayonnaise
Curry
Thyme
Turmeric
Seasoning Cubes
Fat and oil
Fat and oil are commonly recognized as one of the six food classes, but they are currently classified as a type of grocery found in any store. The following are some instances of fat and oil:
Grains and cereals
Grain (cereal) foods can be classified into four main groups, namely:
Bread: wholemeal, wholegrain, white, rye, pita, lavash, naan, focaccia, crispbreads, damper
Breakfast Cereals: Ready to eat, high fiber (wholegrain) oats, porridge, wholewheat biscuits
Grains: rice, barley, corn, buckwheat, millet, semolina
Other products: pasta, noodles, English muffins, crumpets, rice cakes, couscous, popcorn, flour.
The Vegetables
Vegetables are plant parts that are utilized as food by humans and other animals. They are an essential part of the human diet, with several health benefits. Vegetables include the following:
Cabbage
Spinach
Eggplant leaves
Scent leaves
Bitter leaves
Water leaves
Fluted pumpkin leaves
Snacks and candy
Snacks and candy are commonly referred to as "junk." They are incredibly sweet artificial foods that children like. Here are a few examples:
Chips
Lollipop
Ice cream toppings.
Sausages
Burger
Nigerian Online Grocery Shops/Stores in Lagos, Abuja, etc.
Note: if your name is not included, simply let me know in the comment section.
List of Nigerian Groceries Worth Buying in Bulk: Nigerian Grocery List 
There are a few foods that you should always have on hand at home in case of an emergency and to save money. The benefit of buying in bulk is that you can save a lot of money on transportation, get fantastic savings by buying in bulk from wholesalers, and save a lot of time and stress.
I gave this list a lot of thought after I realized how much money I spent on groceries every week.
Here Is a List Of My Personal Favourite Bulk Grocery Lists:
Bags of rice
Beans
Garri
Tubers of yam
Ground Ogbono
Egusi/Pumpkin Seeds
Ground Pepper
Dry Crayfish
Tins of provisions
Packs of sugar
Bottles of red oil
Bottles of groundnut oil
Packs of seasoning
Salt in packs
Packs of pasta
Drinks
Cartons of biscuits (for children)
Thanks for Reading. We Hope You Found Grocery Shopping List Helpful. If you have any other suggestions for this grocery shopping list, please let me know in the comment section below.
Thanks!