Hair Growth Recipe: DIY Coconut Oil Hair Cream
Hair growth recipe is needed for a longer, fuller and thick hair.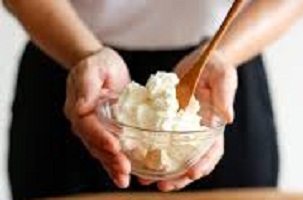 Coconut oil hair cream is good for you and your baby's hair because it offers conditioning mechanisms and locks in moisture as a leave-in or hair sealant after that.
For You, >>> Coconut Oil for Hair | How to Make a DIY Hair Mask
Coconut oil is the dearest of the DIY beauty world. People use it on their faces, as coconut oil hair cream, and even on their bellies especially when pregnant
Coconut oil does not moisturize – No oil does – but when used cleverly, it can add sheen, soften, and assist in repairing dry hair.
For my hair, I use coconut oil cream and it's very amazing. I also add it to my favorite conditioners and use pure coconut oil as a night scalp treatment to make my hair troubles a thing of the past.
I use coconut for virtually everything from head to toe. For hair cream, hair mask, body cream, coconut rice, coconut cream, as well as coconut cream for my tea.
Below is how to make you hair cream using coconut oil;
Hair Growth Recipe: Homemade Coconut Oil Hair Cream
Ingredients
1/5 cup of raw Shea butter
2/5 tablespoons of coconut oil
1 tsp. apricot kernel oil
9 drops of rosemary essential oil
2 drops of chamomile essential oil
¼ cup of pure aloe Vera gel
Directions
Firstly, melt all the Shea butter and coconut oil in a container and leave in the refrigerator for about 10 to 15 minutes till it partly hardens.
After that, whip with a hand mixer until creamy. This may take about 3 minutes.
Then add the apricot kernel oil and whip once again until it's well combined.
Finally, put the pure aloe Vera gel then thoroughly or until you have a soft white mixture that looks foamy!
You can keep it in your bathroom cabinet to use on your hair after a shower making sure no water enters it.
Tips on Hair growth recipe
Use more aloe Vera gel and small coconut oil if you don't your hair cream to be greasy.
Nevertheless, if you have dry or frizzy hair, adding less aloe Vera gel and more coconut oil will give you flowing healthy hair.