Nigerian Appetizers – 6 Healthy Best Appetizers in Nigeria
Nigerian Appetizers
Nigerian Appetizers – Appetizers and desserts are small plates of food served before the main course. That is, they are served prior to the main course to wet the appetite.
They're frequently served in little helpings that aren't meant to fill you up, but rather to get you ready for the main course. They are usually offered at formal dinners and weddings.
Party appetizers are served during special events in Nigeria and can be found on restaurant and hotel menus. However, many people prefer appetizers at home, where they are served as a snack or in between meals. Appetizers can be purchased on the street or prepared at home in Nigeria. Some don't need to be cooked, while others are finest when served hot.
We'll look at some popular healthy Nigerian appetizers in this article.
Our list of healthy Nigerian appetizers includes not only the most popular but also the most healthy and nutritious options: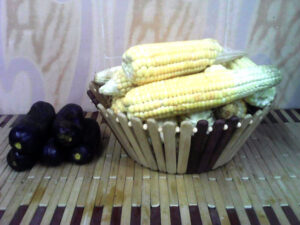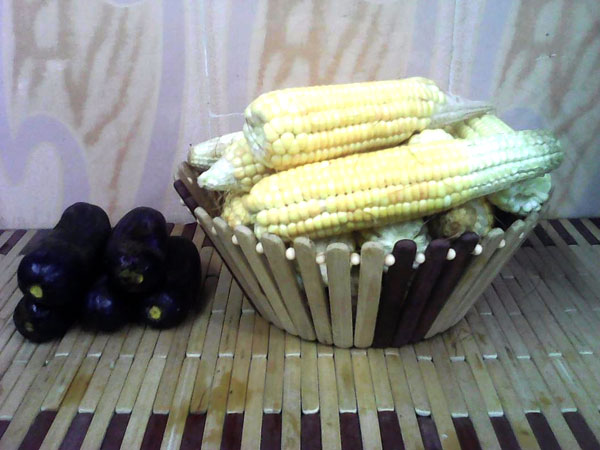 Corn and Pear
It is also known as maize and ube, which is the Igbo word for pear, and is beloved by people of various ethnicities across the country. Because corn isn't accessible all year, it's considered a seasonal appetizer, eaten only when corn is in season, whereas pear is always available.
Corn and pear are popular because they make a great mix. Corn is softened by boiling it in salted water. The Nigerian pear is soaked in hot water until mushy and then seasoned with salt if desired. The pear purée is served beside the corn. Corn and pear are typically served in the evening, shortly before dinner.
Corn is high in dietary fiber, which promotes digestion and makes it a healthy choice. Our second Nigerian Appetizers –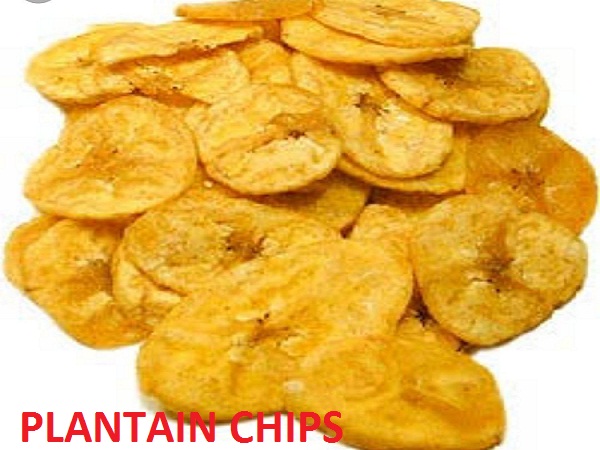 Plantain Chips
Plantain chips can be purchased or produced at home and are used as an appetizer or snack. It has a sweet, crunchy flavor. Although unripe plantains are commonly used, some people prefer the taste of ripe plantains.
The plantain is sliced into thin slices of various widths and fried in heated oil. Although the slices are normally salted, sugar is frequently added. It is then allowed to cool before being consumed.
Plantain chips are sometimes offered as an appetizer before the main course is served. Because plantains have a limited shelf life, they are only available at certain times of the year. Our third Nigerian Appetizers –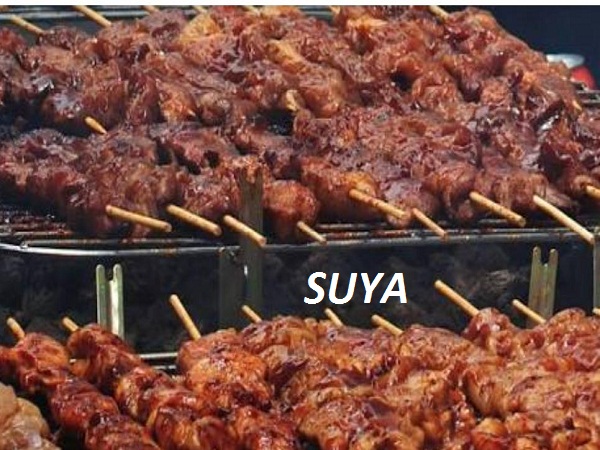 Suya
Suya, or grilled beef, is a popular dish that everyone enjoys. It's a northern delicacy that's made its way into the mouths and hearts of people all around the country and beyond. The process of preparation is nearly identical to that of grilling or preparing barbecue, although there are a few differences.
The spices utilized are mostly spices found in the north, which give suya its spicy, distinct flavor. Meat, such as beef or chicken, is roasted over an open fire on a grill. Depending on how well done the meat is, the fire intensity is increased or decreased.
Suya is best served in the evening because that is when the vendors are out, and it is Nigeria's best example of an evening appetizer. It's also offered as an appetizer on occasions.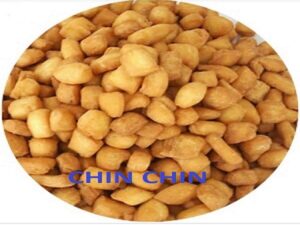 Chin-Chin
Chin-chin is a tasty appetizer that keeps the jaws occupied. It's a crunchy food that comes in small balls, cubes, or strips. It can be purchased in stores, but many people prefer to create their own recipes because it is so simple.
How to make/Prepare Chin-chin
Chin-chin is a type of pastry made from flour, water, sugar, butter, and milk, among other components. It is first fried, then stretched and sliced into small shapes before being fried again.
It tastes finest when it's chilled. Chin-chin is served in small amounts that may contain a large number of chin-chin yet may be consumed in a matter of mouthfuls. It's a popular choice for parties and even restaurants.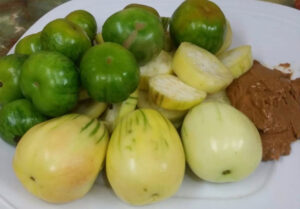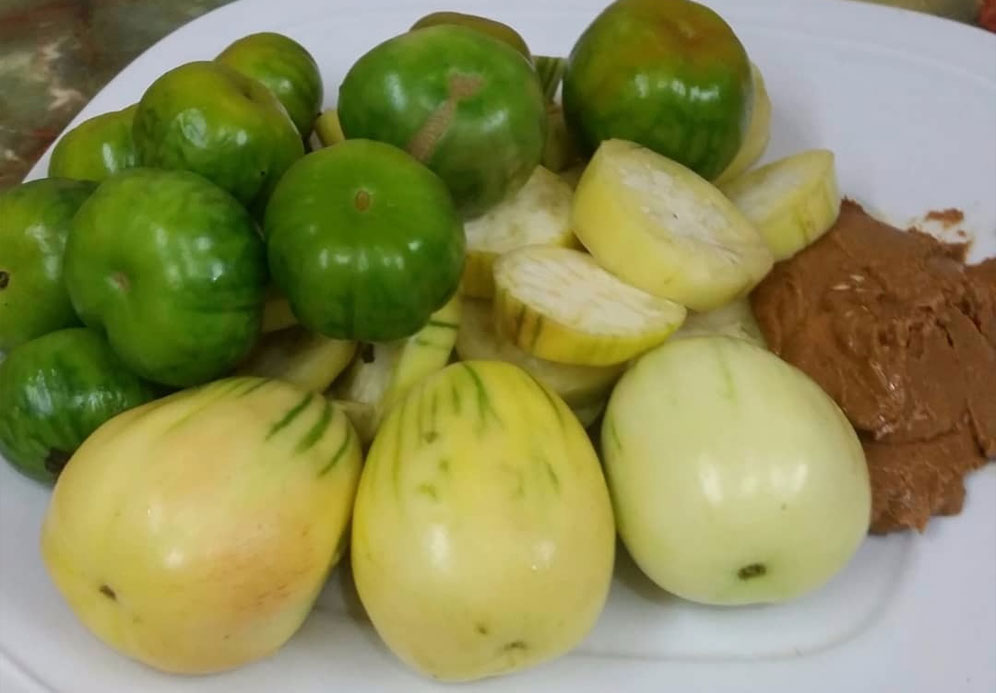 Garden Eggs and Groundnut Paste
The excellent combination of garden eggs and groundnut paste is another incredibly nutritious Nigerian snack. Garden egg is a high-fiber, high-water-content edible fruit.
While groundnut paste is merely a type of local peanut butter found in the area. Ose Oji, Okwo Ose, and Okwu Oji are all terms for groundnut paste. It's creamy, tasty, and packed with protein.
Groundnut paste is slathered over garden eggs and eaten uncooked, making the two an ideal match. This recipe is typically served at traditional events like wedding ceremonies.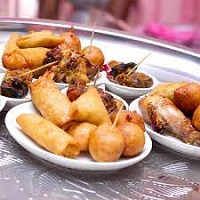 Small Chops
It would be incorrect to state that no Nigerian party is complete without little chops. Because they are small and designed to be eaten with only two fingers, they are also known as the best finger meals.
Small chops are easy to make and can be seen in a variety of forms, including:
Spring rolls are fried pastries wrapped around vegetables and meat. The Nigerian egg roll is another excellent alternative.
Puff puff is a pastry that has been rolled into balls. To make the dough rise, yeast is added.
Asun: fried soft beef sliced into little pieces that are then dipped in a pepper sauce.
Other nutritious examples of Nigerian appetizers include:
Groundnut
Biscuits
Pepper snails
Cucumber
Gizzard Peppered
Boli (Roasted plantain)