Online Food Delivery Marketplace in Nigeria: Top 15 Players
Online food delivery has made life easier and stress-free.
With an everyday increase in stress due to heavy traffic, the online food delivery marketplace business in Nigeria has come to stay.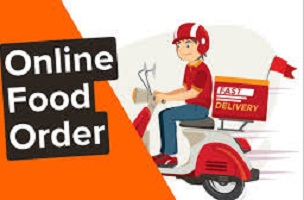 Just with other sectors – tourism, entertainment, electronics & gadgets, fashion, agriculture, etc. the online food delivery service is one that is earning huge compensation as the workplace keeps being in demand
Food products have daily demand. Also, the market constitutes about 180 million Nigerians, who stock their homes with food supplies and other staple products.
Online Food Delivery Business in Nigeria
Online food ordering startups are all over the place, many starting from Lagos and then growing to other states.
Some allow you to buy groceries online through a network of connected marts, while some avail you take away or ready-to-eat food using tons of restaurants; others actually will help you go to the market to buy what you want.
It's obvious, we live an interesting life I must tell you.
Food is one commodity that will continue to be in demand as long as there is autonomous consumption and as such the potentials of investors making a high clean-out are very high and would continue to be so.
Noticeably, where there is food, there is money, and investors follow the money especially.
After the eCommerce boom, some local players saw a need to fill the deficiency gap left by the supermarket chains ventured into grocery operations.
Anyways below is a list of notable ones that caught our attention:
Online Food Delivery Marketplace in Nigeria
Myfoodyshop
Residents of Port Harcourt might just want to take note of Myfoodyshop. Considering the state of traffic in the city, the startup's promised doorstep delivery is potentially a major stress reliever. Myfoodyshop is focused majorly on local dishes and fruits
     2. Mart.NG
Mart.NG is offering personal and convenient online groceries, foods, and drinks shopping experience in Abuja, Nigeria.
NaijaEats 
It's an easy solution to order takeaway food online. @ naijaeats.com you can order breakfast, lunch, or dinner from all your favorite restaurants.
TheKitchen
The platform makes planning and holding a catered event easy. thekitchen.com.ng
This online food store is devoted to delivering delicious healthy and already cooked meals.
MHQstore  
Promises not just food items alone but other quality products and services in good condition and on time mhqstore.com
Easy Appetite
Formerly known as Lazy Appetite, the "grub-hub" links you to the best restaurants, pizza houses and fast-food outlets near you.
It bridges the gap between you and your food and also allows you to recommend meals to friends. easyappetite.com
Gloo
It delivers a wide variety of high quality brands of supermarket goods direct to your doorsteps daily and at reasonable prices. gloo.ng
CityChops
This online food delivery service allows customers to choose from a range of restaurants in Lagos and order meals for pick up or delivery.
It is a website that delivers foods from restaurants. citychops.com
Food Trolley
The majority of the products you would find on Food Trolley are fresh foods, chilled foods, cupboard foods, and drinks.
Organic Haive
Organic Haive offers shoppers a wide range of grocery products. In addition to that, it gives shoppers the option to pay on delivery.
Hellofood
Same function as Citychops. Hellofood also allows you to pay for your food at delivery with no extra-charge. hellofood.com
Supermartng
Customers can order from several stores and select what time they want it delivered. It promises to deliver in hours. supermartng.com
Foodstantly
Besides delivering ready to eat meals from a range of restaurants, this marketplace enables food vendors; restaurant owners, farmers, caterers, and start-up shops to sell online using their platform. foodstantly.com
Pocketfriendly
According to its website, Pocketfriendly offers free delivery (Lagos, Abuja, and Rivers), free and easy returns, and a wide range of convenient payment options which include debit cards, credit cards, ATM channel, bank payment, and cash payment on delivery.
Applecart
Applecart delivers handpicked, fresh fruits, and cooking ingredients to the doorstep of customers.
Summary
There is no doubt that in the coming years, this online food hustle will be welcoming more startups.
The biggest incentives for them are perhaps the consumer confidence and disposable income
However, they will still face intense competition from offline supermarkets and hypermarkets that are also coming up to fulfill the consumer needs of consumers.
Above all, it's a competition after all and only the strong will survive