What is Kayan Mata Used For? Tales of Mythical Love Enhancer
What is Kayan Mata Used For? Myths Of Age-Long Love Enhancer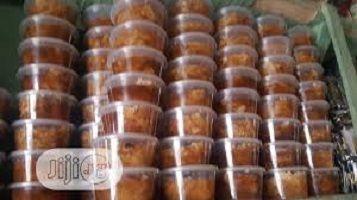 What is Kayan Mata Used For? Tales of mythical age-long love booster – Uses + Recipes + Ingredients + Types
What is Kayan Mata? Kayan Mata Uses Recipes + Ingredients + Types
About Kayan Mata: Stories of mythical age-long love enhancer
Kayan Mata: How the Providers of Love Conquered the Aphrodisiac Industry
On Kayan Mata: Northern Nigeria's Market for Love enhancer
What is Kayan Mata Used For?
Nigerians on Facebook, Twitter, and Instagram speak on the meaning, uses, types, magic, spirituality, love portion, ingredients, and recipes of Kayan mata
I read this from:
And I quote:
So, I am curious… What is Kayan Mata? Is it just herbs or what? Because I don't understand how eyeliner or herbs or sweets can cause attraction or increase your libido? I'm not shaking table o I just seek knowledge abeg
— Mom of Kings (@Babie_phace) April 14, 2018
Read people's opinions and their answers:
Kayan Mata is a generic name for a variety of aphrodisiacs that is literally translated as "woman things" in Hausa.
Male, on the other hand, have maganin maza – "men things," similar to how women have Kayan Mata.
For ladies, the plants are known as Kayan mata, while for men, they are known as Kayan maza or Maganin Maza. It doesn't matter how old you are as long as you are married and/or passionately active.
The products employed are claimed to be completely natural and safe. In Hausa, Kaya means property while Mata symbolizes a woman.
Kayan Mata- Silky Kola/Goron Tula: What is Kayan Mata Used For?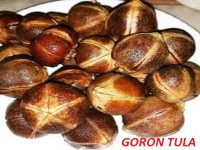 Kayan Mata" refers to aphrodisiacs made of herbs, roots, spices, seeds, and fruit used for centuries by women in northern Nigeria.
Aphrodisiacs are becoming increasingly popular among all women across the country, despite their origins as a way to prepare brides for marriage and assure a healthy relationship. Recipes are handed down through the generations.
Please Read >>>>
This has become renowned across the world as a love therapy organic dietary for women who want to improve their libido, keep their husbands wanting more of her, and are willing to go to any length to satisfy their Queen.
The name "Kayanmata" originates from the northern area of Nigeria. It refers to medicines or potions that help lovers fall in love. The products have been gaining significant attention as sellers openly promote them and publish client testimonials about their effectiveness.
Kayan Mata is made up of a variety of ingredients, including sweets, lubricants, perfumes, cosmetics, herbs, sweetener powders, and spices.
The contents have changed over time, but honey, tiger nuts, camel's milk, millet, herbs, and roots are frequently found in the items. Because many of the herbs used to make these enhancers are native to the area, English translations are difficult to come by.
Kayan Mata is a local herbal preparation (aphrodisiac) that has created an electric mix of feelings among women and men when it comes to love enhancers.
Types of Kayan mata – What is Kayan Mata Used For?
There are different types of KayanMata
Simi
Gindin Ayu
Turaren Wuta (Incense)
Dan Mannau(Glue)
Zuman mata (Women's honey)
Kunun aya and tsumi are the most popular Kayan Mata items. Tsumi is a powerful and effective combination of Kayan Mata herbs and camel's milk. "Kunun aya is Tiger nuts juice, which is drunk by men for extra performance; Kayan Mata is healthful because it is made of fruits, herbs, and natural spices.
and the best of it is prepared in some Northern states. We have powders, sweets, juices, lubricants, candles, soaps, perfumes, beads, etc…….
They came in pricey packaging with elegant bottles and educational manuals. There will be dozens of them introduced to the market, like a cosmetic PR team, to introduce a new foundation or lipstick.
Namely….
The V-Jay Upgrade, the Curse Breaker, the Supreme Curse Breaker, the Marriage and Love Kit, Money Caller, and Honey Syrup are all one-of-a-kind solutions to one-of-a-kind issues.
The use of these new items has only grown, from selecting the men of their dreams to forcing him to marry them.
On social media, the company is growing and attracting more customers. To annoy critics, the suppliers' post-credit alerts on Instagram, encouraging customers to buy as soon as possible.
A Rich Cultural Heritage? What is Kayan Mata Used For
Kayan Mata is a highly ingrained cultural practice that is easily passed down from generation to generation, therefore there is always a market for its products.
Furthermore, because demand is highly inelastic – for both low and high-income households – entrepreneurs in this market tend to have consistent sales.
For example, Nigeria's highest-paid love therapist, Hauwa Muhammad, popularly known as Jaaruma Empire, charges a small fortune for Kayan Mata.
A single bottle costs ₦100,000, and consultations cost ₦50,000. In one of her YouTube videos, she says, "In a week, more than 30 women come to me for advice before making a purchase."
With these figures, two ideas spring to mind. The first is that Northern Nigeria has a sizable aphrodisiac market. The second is that women are willing to spend a lot of money on goods that help them improve their intimacy with their partners.
Kayan Mata is unique in that it attracts people of many income levels. Those who are priced out of the Jaaruma Empire have options.
Perfumes and herbs by Maryam Usman, for example, range in price from $1,000 to $10,000. "At least 15 women come to me every week to buy my enhancers," she claims.
Their profiles grew in popularity, as did their Instagram accounts, which were followed by millions of women from around the world who flooded their DMs and comment sections with testimonials, hearts overflowing with gratitude for how well the products worked for them and making inquiries about the next product, sometimes almost begging. Since the turn out of the last product…
Is Kayan Mata Spiritual, diabolical, or a charm? People speak!
Many people believe Kanyan mata is more than an aphrodisiac and a love enhancer for women; they believe it is a type of charm used to attract and control men..they believe kayanmata is a mystical and spiritual substance.
Ngozi
Kayanmata is not jazz, in my opinion. Those people, sell aphrodisiacs. Northern women would be holding their men down and keeping them in monogamous unions if it were jazz.  Kayanmata originates from the North and they still share their men. What a farce!
Yemi
Women have been using "kayanmata" to keep their men for centuries, especially in the northeast. If diabolism is incorporated, its potency varies.
But, for the most part, it's an age-old method to enchant men. It's a well-kept secret in Sub-Saharan Africa… It was primarily for financial gain that Jaruma globalized and commercialized it.
Lydia
Kayanmata is known in Yorùbá as "adodun." Kayanmata has existed for a long time. It has been used by Hausa women to improve their love-making skills and to assist new brides using natural resources. Some people began mixing juju into the mix in order to ruin men's and women's lives.
Mrs. Zainab Umaru, a trader, claims that she offers the products for women who have trouble being turned on during foreplay.
"They are supplied Kayan Mata sweets to chew during the day when they are certain they will get together at night; this will give the woman a tingling sensation and put her in the mood."
If you wish to use Kayan Mata to improve your passion enjoyment, be cautious of your sources and the elements that make up the formula to avoid side effects" she warns.
Medical Practitioners Speak
Dr. Olamide Olowoyo, a consultant physician and nephrologist, urges those with erectile dysfunction to seek medical care rather than using love enhancement concoctions and drugs.
Olowoyo, who works at the Federal Medical Centre in Ebute Metta, Lagos, advises that boosting passion performance with concoctions or drugs can lead to unforeseeable health risks.
Similarly, Dr. Ayodele Ademola, a consultant gynecologist, warns that using libido enhancement medicines is not recommended unless it is absolutely required and that it must be done under proper medical supervision.
Ayodele further warns that libido enhancement pills can lead to cardiovascular illnesses such as hypertension, heart failure, and other complications.
According to him, there have been numerous cases of people dying as a result of using love enhancement pills.
"I've had a circumstance where two elderly couples who were both using erectile dysfunction drugs died of heart attacks at the same time," he said.
Critics have long criticized the women behind these accounts for their incapacity to build relationships with well-known wealthy men while claiming to be love providers.
Please Read:
https://www.lindaikejisblog.com/2021/7/obi-cubana-reacts-to-jaruma-saying-her-kayanmata-cant-work-on-him-because-he-has-spiritual-protection.html
And I quote:
Meanwhile, after clips from the billionaire Obi Cubana's mother's burial of celebrities spraying him, the money went viral on the internet recently, the Jaruma Empire account DMs exploded.
She was inundated with inquiries on how to nail the billionaire himself. Jaruma said it was not possible citing his "spiritual protection."  Reacting, the billionaire businessman, in a post via his Instagram account, insinuated that Jaruma was helping him call on God for divine protection.
" Na heaven get me, after all, it's from her mouth to God's ears," he wrote.
Critics claimed it was proof that she was once again a phony.
Also, according to https://pmnewsnigeria.com and I quote:
Nollywood actress Tonto Dikeh has revealed that she does not believe in the use of aphrodisiac locally known as Kayan Mata.
According to the controversial actress, she has never used these products because she does not believe in them, even though popular aphrodisiac specialist and love therapist, Jaruma whom she referred to as Oga Madam is her friend.
The popular actress in a post on Instagram stated that many aphrodisiac sellers whom she referred to as K. sellers were sending her private messages as it appears she does not fully endorse the use of such products.
She wrote: "Do I believe in traditional herbal aphrodisiac; Yes, I believe some natural herbs can enhance intimacy but no I don't believe in the other part of this work that looks or feel like jazz.
"You see it's wrong to assume everything that glitters is gold, I have heard of K.sellers renting dollars from banks, aboki (mallam) just to create an illusion to draw the public's attention into assuming the money was made using their products…personally I think that genius," she wrote.
The 35-year-old said she respects everyone who trades in aphrodisiac but that she would not stop educating young girls to seek success instead of trying to get a man at all costs.
"All I am saying is there is more to life than 24/7 plotting to hook a man as supposing we just work hard. Shoutout to every hard-working Woman out there," she added.
Tonto, a mother of one, also wrote on InstaStories that although she had in the past advertised Kayan Mata on her Instagram page, she would not do so again "knowing the rave of laziness it's causing on my female youths."