Why Peanut Butter Helps with A Better Sleep at Night
Why Peanut Butter Helps with A Better Sleep at Night. Please watch >>>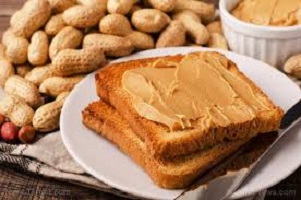 This Is Why Peanut Butter May Help You Get Better Sleep ~ bedtime snacks to help you sleep
Stop taking medications and counting sheep. Here are some unconventional ways to catch some zzz's.
Related >>>>>
Why Peanut Butter Helps with A Better Sleep at Night
If you're having difficulties sleeping, go to the kitchen first before going to the medication cupboard. Some foods can assist you in getting a better night's rest.
This is why peanut butter is such a good choice for a snack before bedtime. The nut butter is high in both healthy fats and protein, which might help you stay full throughout the night.
Tryptophan, an amino acid with sedative properties, is abundant in the widespread nutty spread.
Eat it on whole-wheat toast, another sleep-inducing food, an hour before bedtime for the optimum results (that's how long it takes for the tryptophan to reach the brain).
Two tablespoons of smooth style peanut butter (with salt) have roughly 7 grams of protein and 15 grams of total fat, according to the  USDA FoodData Central,
Why Peanut Butter Helps with A Better Sleep at Night
Peanuts are high in monounsaturated fats, which have been demonstrated to lessen the risk of heart disease by lowering LDL cholesterol, which is a bad type of cholesterol. Iron, manganese, phosphorus, and magnesium are among the minerals found in the nut.
It also contains a variety of vitamins and amino acids that have been shown to aid in the promotion of restful sleep.
Peanuts are also high in tryptophan, an amino acid that may help with sleep quality. This is because tryptophan is required for the production of two important sleep hormones: serotonin and melatonin.
Peanut Butter Before Bed Diabetes ~ Why Peanut Butter Helps with A Better Sleep
So, if you're searching for a snack to keep you going till morning, a spoonful of peanut butter spread over whole-grain toast can be your new favorite.
According to research, consuming nutrient-dense foods before bed can help you avoid overeating at breakfast the next morning. It may also aid in the regulation of blood glucose (sugar) levels.
Eating Peanut Butter Before Bed to Lose Weight
Nutella or peanut butter are both high in calories and quite tasty. It may not appear to be a traditional fitness snack, but it is nutritious.
It's also a fantastic way to go asleep, and it works wonders for you whether you're trying to build muscle or lose weight/fat.
Substitute For Peanut Butter ~ Why Peanut Butter Helps with A Better Sleep at Night
You might also try cereal and milk, apple and peanut butter, cheese and crackers, or a banana and peanuts to mix things up. It's also worth noting that these healthy foods are low in alcohol, sugar, and caffeine, in addition to having protein, carbohydrates, and Tryptophan.
Low-Calorie Substitute for Peanut Butter Spread ~ Why Peanut Butter Helps with A Better Sleep at Night
Almond, cashew, walnut, hazelnut, and pecan kinds of butter, for example, are excellent peanut butter replacements. They're all high in heart-healthy fats, fiber, and antioxidants and have comparable nutritional profiles.
Eating Too Much Peanut Butter Before Bed Can Make You Gain Weight Peanut butter is high in heart-healthy fats and calories, but eating too much before bed can make you gain weight.
Of course, it's crucial to remember that this meal trick isn't certain to work on everyone.
If you have trouble sleeping, a spoonful of peanut butter or a slice of turkey before bedtime may not be enough – seek medical help.
Having said that, it's always worth trying new alternatives to find what works best for you. Why don't you give it a try? It will, at the very least, be delicious.
Conclusion on Why Peanut Butter Helps with A Better Sleep at Night
That's why a bedtime snack of peanut butter on toast is ideal. The brain converts tryptophan into melatonin – a sleep aid sold in supplement form – as well as serotonin, a neurotransmitter that makes you feel good.
Go for a conventional peanut butter and jelly sandwich, or at least half of one, to get the most out of the tryptophan in peanut butter.
This is because carbs increase the availability of tryptophan in the brain. You can make a nice, healthful sandwich with whole-grain bread and no-sugar-added jam.