Keto Snacks: Best Keto Friendly Snacks Diet on The Go
Keto Snacks: Best Keto-Friendly Snacks Diet on The Go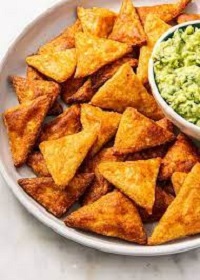 Simple Keto Snacks 2022
Keto snacks: from sweet and savory fat bombs to pizza bites
Many people focus on meals (breakfast, lunch, and supper) when it comes to living a healthy lifestyle, but it is the snacking that occurs in between that is wrecking us.
There's a need to maintain healthy eating habits, whether it's snacks or meals.
Going Keto or following a Keto diet meal plan is all the rage in Nigeria right now… Many Nigerians are getting obese and overweight, and efforts are being made to slow the escalating weight gain trend using cheap Keto diets.
According to a 2020 article, on a normal keto diet, a person consumes:
5% of their total daily calories from carbohydrates
Fats account for about 60–75% of their total daily calories
Proteins account for 20–35% of their total daily calories
Grain, starchy vegetables, and most fruits may be prohibited on the keto diet.
Benefits of Keto 
Following a keto diet may help a person lose weight and control their blood sugar levels in the short run.
PS: The ketogenic diet is not advised for breastfeeding or breastfeeding women. Keto is also not recommended for women who are pregnant.
If you're following a keto diet, these are the snacks you should consume. The following is a list of Keto-friendly snacks:
Best keto snacks: Benefits and nutrition
Nut butter.
Olives
Nuts and seeds.
Green bell peppers.
Popcorn
Celery sticks
Raspberries, strawberries, and blueberries
Sliced cucumbers
Best Keto Chips
Pork Rinds
Quest Keto Tortilla Chips
Pepperoni Chips
Mushroom Chips
Cheese Crisps
Specialty Keto Chips
Hilo Life Almond Flour Tortilla Chips
Radish Chips
Not Keto-friendly Snacks
As a Nigerian on the Keto-friendly diet, you should avoid and eliminate the following foods from your diet:
Processed and packaged food
Sugary foods and drinks (sweets, cake, fruit juice, smoothies, ice cream, soft drinks, etc.);
Starches or grains (wheat, noodles, cereal, pasta, rice, wheat-based products, and so on);
All fruit (apart from avocado, coconut, and African native pear);
Legumes and beans;
Tubers and root vegetables (carrots, sweet potatoes, potatoes, plantain, yam);
Low-fat/diet products;
Condiments that contain sugar;
Artificial sweeteners
Unhealthy fats (for instance, vegetable oil);
Processed oils like vegetable oils
Zobo drink is not Keto compliant