How to Improve Your Nigerian Food Pictures/Photo
---
Tips on how to Improve Your Nigerian Food Pictures | Food Photography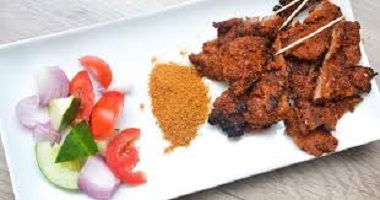 ODIRAA, a food blogger and influencer, is on a quest to teach others about Nigerian cuisine. She inspires people all over the world to prepare delectable African dishes by posting delicious recipes and stunning food images on her blog, 9jafoods.
I'll show you how to improve your images with a few basic suggestions.
Let's begin.
Tips on how to Improve Your Nigerian Food Pictures | Food Photography
Google would always recommend more eye-catching photographs to my feed, so I decided to click on them one day and was rewarded with even more delectable images.
Checkout >>>
When a voice inside of me compelled me to investigate food photography, I became intrigued and eager for answers. I started my journey after discovering an entire business online.
Restaurants, food trucks, bakeries, grocery stores, and other businesses rely on the quality of their food photography to succeed.
A photo that precisely captures the soul of a meal may make or break a food business's social media marketing plan, blog article, or product photo -and the difference between enormous sales and massive losses.
That is why it is critical to ensure that the quality of your food photography matches the expectations of your customers.
However, excellent food product photography does not necessitate the hire of a professional photographer or the purchase of pricey equipment.
Photographs with professional-looking results can be taken with a smartphone camera. The photo app on Android or iOS devices does a really nice job (increasing exposure or sharpening images).
Taking good food photography is less about the tools you have and more about understanding how to highlight the aesthetic beauty of your food through:
Plating refers to how you present your meal.
Lighting: How you use light to highlight the positive aspects of your cuisine.
Composition refers to the way you frame your shot.
Editing: Touch-ups to your pictures that you can make in post.
Editing your food photography
After you've taken your photos, utilize a photo editing tool to make some little adjustments. Depending on your demands and budget, you can choose between commercial and free picture editing tools.
You don't want to over-edit your photos, but making minor adjustments to the color balance and shading will make them look more polished and professional.
Tips on how to Improve Your Nigerian Food Pictures | Food Photography
I'm sure you're curious as to why. As corny as it may sound, one of the most critical factors in food photography is lighting.
Understanding a dish's cooking method, color, texture, as well as its shapes and sizes, will help you photograph it more effectively.
There are a variety of themes and moods that combine well with certain foods. Some Nigerian soups, for example, are particularly dark in hue. It is vital to note that a dark and moody theme would not work for this class of Nigerian soups.
To emphasize the elements in the dish, it's best to approach it from a light and airy perspective.
To start, you don't need any expensive equipment.
This is the most crucial piece of food photography advice I ever received from my guardian. Starting with a smartphone or a low-cost digital camera can allow you to expand your food photography skills.
Take advantage of natural light if you're a newbie. Sidelight is one of the most effective lighting approaches in food photography.
The most basic definition of sidelight is when a light source comes from the side and bounces off of your subject, highlighting its aspects.
For example, a large window or door with a lot of light can be put as a light source. Place your topic near your light source and watch how it draws attention to your food photo.
Angles will assist you in seeing food in a new light. The three most crucial angles for telling your culinary tale are straight on, 45 degrees, and overhead/flat lays. Make sure you give them a shot right now.
You need beautiful props and background to tell your food story
When you serve food on a nice plate, it really stands out. It tells a greater story when the food is put against a background. Start with neutral-colored props and backdrops, which are always a good choice. Don't get too caught up in collecting vintage props since you won't be able to convey an intriguing tale if you don't know how to use them.
The consistent practice has a lot of power since it allows you to learn new ideas on the fly and apply them to your food photography. It will transform you into a genius.
Last but not least, be creative.
Food photography is more of an art than a science. While these are some general recommendations that will help you take better images of your food, don't be afraid to experiment with filters, lighting techniques, and composition to give your photography a more creative edge.
A photographer's eyes are the most crucial instrument he or she possesses. It all boils down to trusting yourself when it comes to taking amazing food photos.
If you follow all of our food photography suggestions and still feel something isn't quite right, trust your intuition and don't be afraid to break the rules because every shot is unique.
This is particularly critical. You want people to be able to immediately recognize your work among a set of photographs. Create your own personal style to help you stand out.
That's all on the Tips on how to Improve Your Nigerian Food Pictures | Food Photography. Hope you found the article educating as well as entertaining.
Sharing is loving!