Colombian Food: 20 Popular Colombian Foods to Try
Colombian Food: 20 Popular Colombian Foods to Try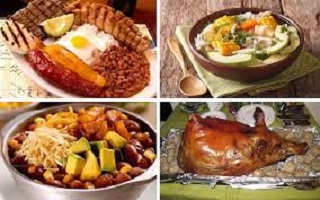 Let me assist you if you haven't determined which famous Colombian food and drink to taste during your vacation!
In this article, I've included the most well-known and delectable Colombian dishes. They have distinct flavors and accurately depict Colombian culinary culture.
You will be able to taste the flavor of Colombian food recipes with these tips. It's incredible to be able to sample the most delectable cuisine in a nation you adore!
Stay tuned to find out what Colombia has in store for you.
Colombian cuisine incorporates products from the country's mountains, rainforests, and oceans.
Colombian People & Culture
Colombia is nicknamed as the "Gateway to South America" because it is located in the continent's northwestern corner, where South America connects with Central and North America.
It is Latin America's fifth largest country and has the world's second largest population of Spanish-speaking people.
Colombia is a country of extremes. The towering, snow-covered volcanoes and mountains of the Andes cut through its heart.
The north and west sides are lined with tropical beaches. There are also deserts in the north and vast grasslands known as Los Llanos in the east.
Colombians are as diverse as its landscape. The majority of Colombians are descended from three ethnic groups: Indians, Africans brought to Colombia as slaves, and European settlers.
This diverse cultural mix contributes to the country's foods, music, dance, and art diverse and unique.
Traditional Colombian Foods
This culturally varied country is influenced by Indigenous, African, and Spanish culinary traditions.
Colombia's agricultural culture has also had a significant impact on some of the country's most popular dishes.
Colombian food names are divided into three categories: street food, seafood, and soups and stews.
Hardy grilled meat meals, an incredible assortment of exotic fruits, and Colombia's pride and pleasure, coffee, all get honorable mentions.
Every dish on this list has been tried by me. Although eating is usually a matter of personal preference, I believe each of these foods is worth a try.
Colombia combines urban, cosmopolitan tastes with rural traditions and ingredients sourced locally.
You're likely to find something you'll enjoy with regional versions of some of the country's most popular dinners.
Colombian food facts ~ 10 interesting facts about Colombian food
Breakfast is the most important meal of the day
The national dish is a gut buster.
Coffee is life
The national sport involves beer as standard
Rock stars dine at street stalls
A side of cheese with that?
Soup is a staple, no matter the temperature
Line your stomach with the stomach lining
Stuffed pork, anyone?
Unripe mangoes are all the rage
What is the food culture of Colombia?
There are plenty of carbs and starches in the Colombian diet, comprising potatoes, and rice.
Some of the most popular dishes in Colombia include ajiaco (soup with potatoes, chicken, capers, corn, etc), sopa de pan (soup with bread, eggs, and cheese), and arepas (cornmeal patties, often with fillings).
Here are 20 Colombian top dishes, as well as some must-try drinks.
Torta envinada, a popular festive dessert in Colombia, is a wine cake cooked with a batter of butter, eggs, and flour. Various spices, dried fruits, and nuts are commonly added to the batter. The cake's characteristic hue is produced by adding caramel coloring, then after baking, it is soaked in sweet red wine and let to soak for a few days.
Torta Negra and bizcocho negro, both from Columbia, have nearly identical preparation methods, albeit with slightly different ingredients.
Sancocho originated as a traditional Spanish stew. The main ingredients are always yuca, potatoes, plantain, and maize. Don't forget about the huge pieces of chicken and the steaming broth.
This dish is served with rice and salsa de hierbas on the side (a spicy herb sauce). The recipe may differ from one region to the next.
The original rendition is from the Valle de Cauca region of Colombia, near Cali. However, Sancocho de gallina is popular in Colombia's coffee area, Eje Cafetero.
This is one of the more flavorful variants of this dish. It is available in Salento and adjacent areas. There are different versions of this dish that include beef or fish.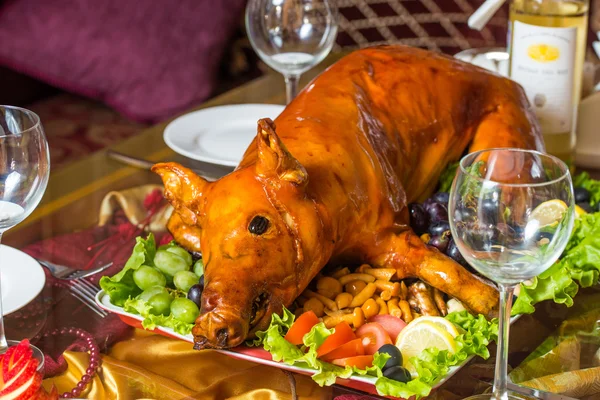 Lechona is a popular dish among Bogotá residents. This combination of rice, yellow peas, hog flesh, and spices is traditionally eaten with an arepa and a piece of pork skin.
Slow heating the mixture inside a whole pig for roughly 10 hours is the method of preparation. The dish is from the Tolima region, which is located outside of Bogotá.
Lechona is an excellent late breakfast or brunch option. Calle 53, near Carrera 7, is one of my favorite spots near me to buy Lechona. It is optional to consume the pig skin.
Bandeja de paisa is a traditional Antioquian dish that has become so popular among Colombians that it has been designated as the country's national dish.
It can be found all throughout, although it originated in Santa Fe and Medelln.
This morning dish includes white rice, chorizo, plantain, red beans, chicharron (pork crackling), a fried egg, ground or minced beef, an arepa, and a piece of avocado.
If you eat all of this cuisine in one sitting, plan on taking a sleep afterward. The dish was designed to give field workers the energy to go through their workday. You might want to take it slowly.
The hilly metropolis of Bogotá and the Santa Fe region is regarded to be the origins of Ajiaco. This recipe is essentially a chicken broth with corn and three different types of potatoes.
Rice is generally included. Ajiaco is typically served with avocado slices and sour cream on top.
It's ideal for Colombia's milder mountain environment. Guasca, a local herb, is frequently used to flavor the dish. The chicken is served in huge chunks, frequently with the bone still attached.
The corn is still on the cob, and you should be prepared to pick it up with your fingers.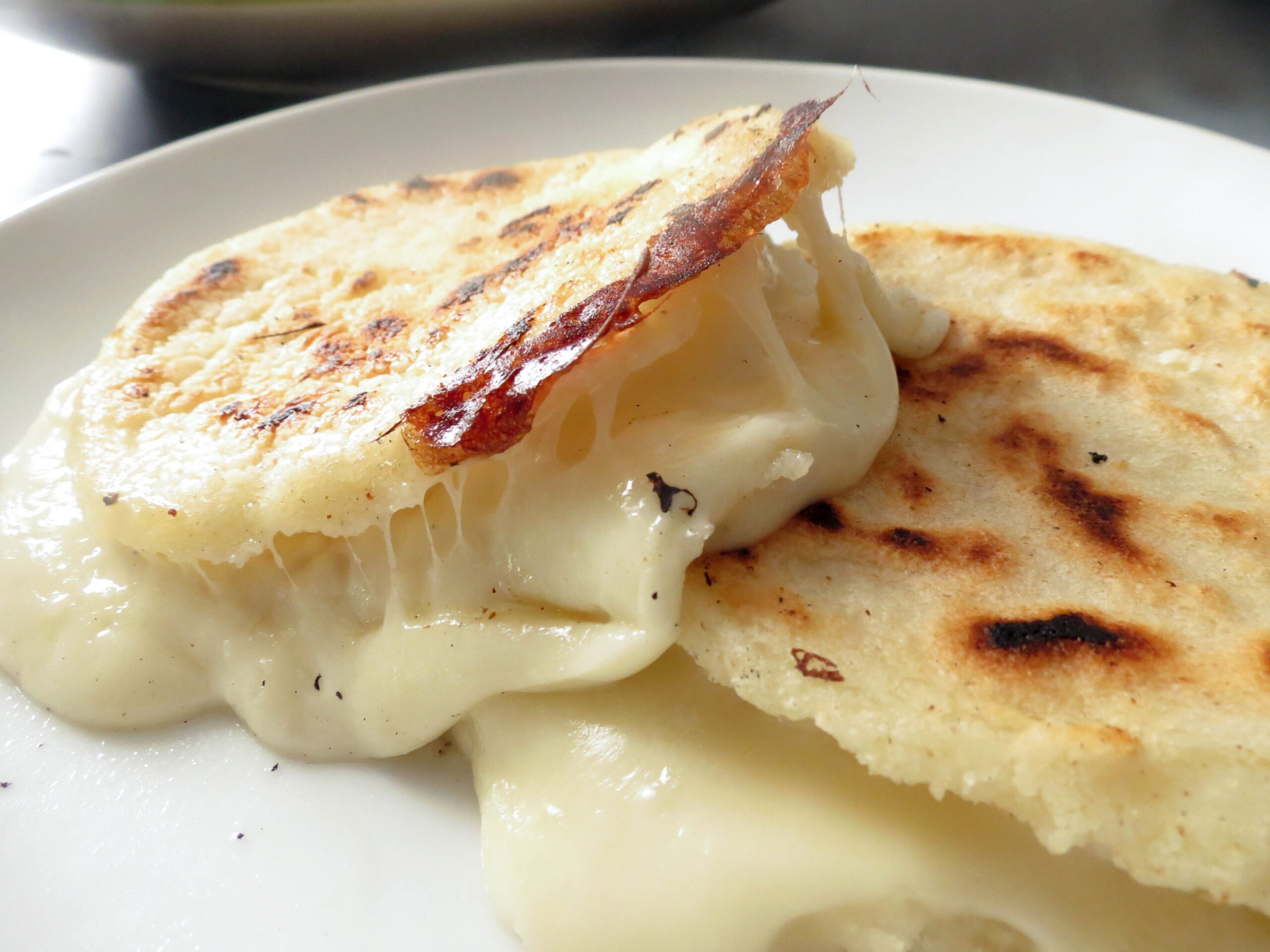 Arepas are a popular street snack in Central and South America. The most popular arepas in Colombia are filled with cheese (arepas con queso) or with eggs and meat (arepas con huevo).
This popular street cuisine is an excellent choice for a quick supper on the run at any time of day. The arepa de huevo has a particular costeo (coastal) flavor and is popular in Cartagena and Barranquilla.
Choose a food stall where people are lining up to eat. This ensures that the arepas are fresh. There is also a larger and flatter variant of arepas available.
This corn-based bread is commonly served with breakfast, lunch, and dinner, particularly in farming areas.
Try the Antiochian-style arepas with pork sausage.
Pescado Frito y Arroz Con Coco
This is a popular dish along the Caribbean coast and one of my personal favorites. This fried fish dish with coconut rice comes with patacones (fried plantains) and a simple salad on the side.
My Colombian friend always reminds me that the greatest part of the fish is the cheek. While I've had trouble getting beyond the eyeballs, the fresh taste of the fish is amazing.
The richness of the rice and the freshness of the meat compensate for the lack of spices in this recipe.
This costeo-style dish is popular for lunch or dinner and is typically served with red snapper or tilapia. Several pescaderos (fishermen) can be seen along Cartagena's beach, selling their morning catch for a very low price.
While on the coast, you may anticipate locally sourced fish, but this may not be the case in the capital region.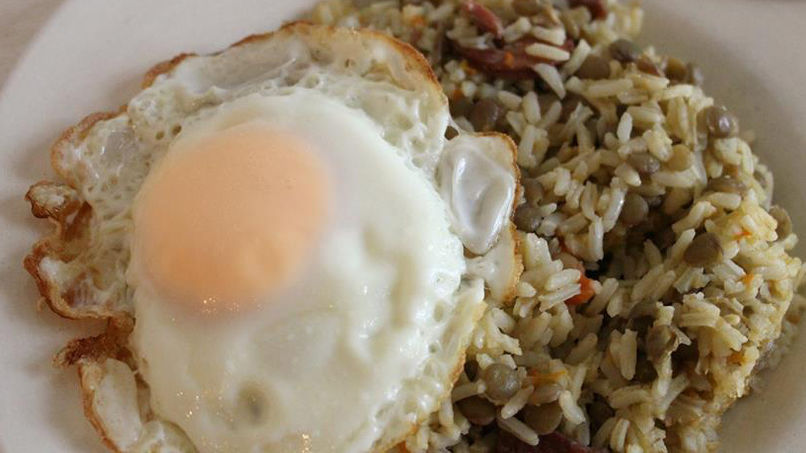 The calentado, another breakfast classic, is a hearty dish comprised of warmed leftovers. Rice, beans, potatoes, meat, and chorizo are typically served with a fried egg on top.
Other items are occasionally thrown in. Lentils are used in my favorite version. This dish is incredibly full, and I've heard that ketchup is required.
The calentado differs from every restaurant and is an excellent method to repurpose leftover food from the night before.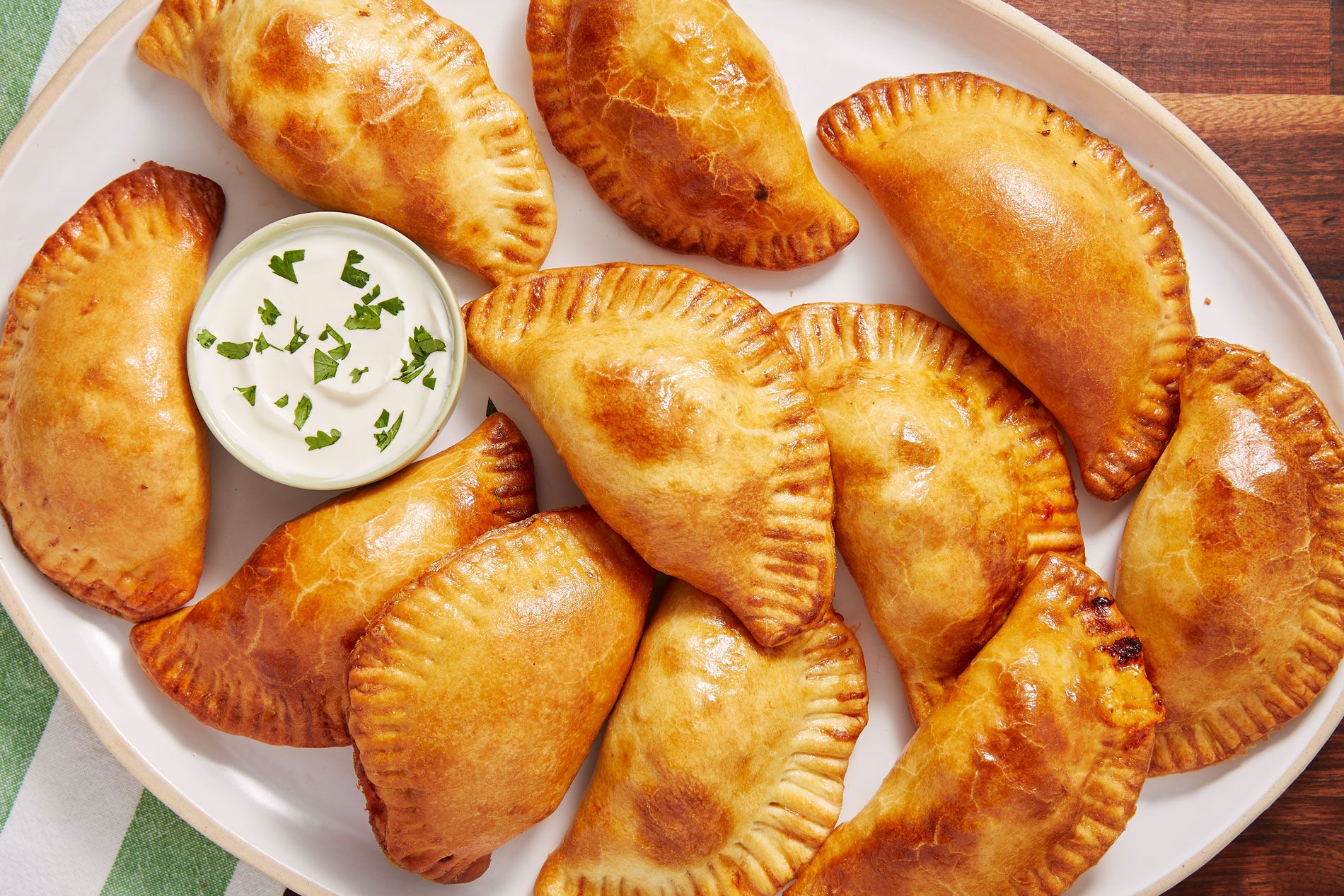 Colombian empanadas may be found anywhere. They are an everyday convenience for professionals and students on the go.
Empanadas have a wonderful, crispy shell made of masarepa, a cornmeal mixture that has been pre-cooked. The stuffing is typically made of strewed meat or pork mixed with potatoes.
The style varies based on the city, with some empanadas filled with chicken and rice.
Colombians enjoy their empanadas with sauces such as hogao (a tomato base with spices) or aji (made with garlic and spicy peppers).
The Chilean empanada, which is larger than the Colombian empanada, can be found on occasion.
Cabro Santandereano
Cabro Santandereano, often known as Santander goat, is a delicious dish made with marinated goat meat. Grilled beef is served with boiling yucca or pepitorias, a chunky variation of the French fry.
Goat flesh is not as soft as beef or pork in North America. It makes a delicious dish when properly prepared, seasoned, and tenderized.
I've tasted both Colombian and Haitian goats and appreciated the two quite distinct approaches to this dish.
The texture and flavor are similar to lamb, although it is harder. This recipe goes well with a glass of red wine during supper.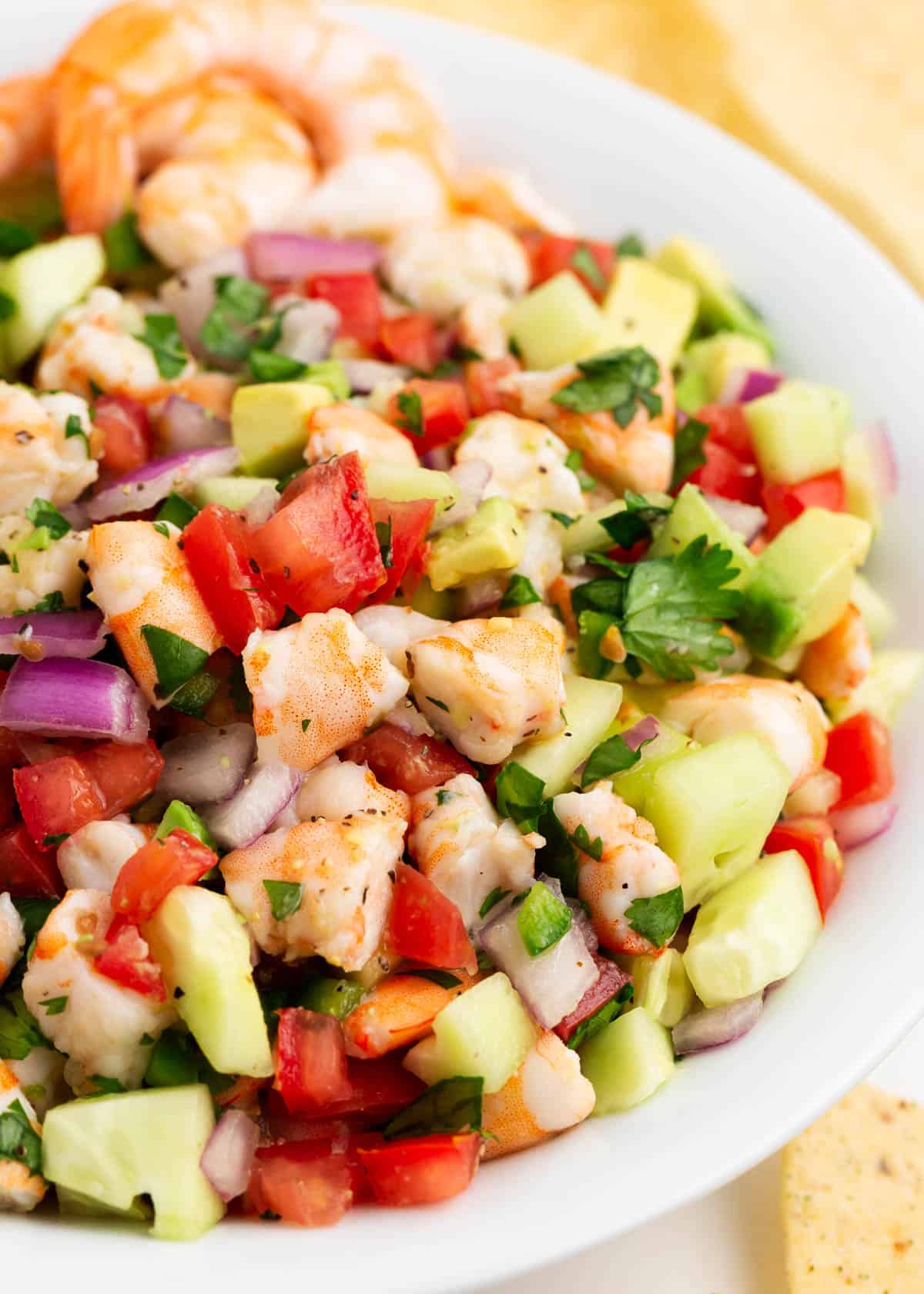 Ceviche
Ceviche, a coastal dish famous across Colombia, is liked by both costeos (those from the Caribbean coast) and Bogotános. This cold-prepared fresh lunch features a variety of seafood, including red snapper and shrimp.
The meat is marinated in lime juice, which "cooks" it. After that, the mixture is topped with tomato sauce, ketchup, or mayonnaise.
In Cartagena, I had mine with soda crackers and ketchup. The tastes are complex, and the greatest ceviche is created with locally sourced fresh fish and shrimp.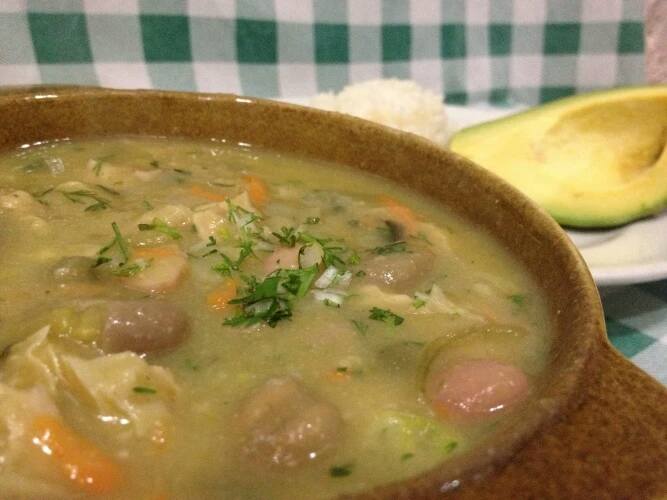 Mazamorra Chiquita
Mazamorra Chiquita is a typical Colombian soup from the department of Boyacá.
Although the ingredients vary, it is typically made with beef ribs, tripe, lima beans, onions, green peas, maize, garlic, pepper, cumin, and a few different types of potatoes.
Slowly boil the soup until the tripe and potatoes are extremely soft. It is recommended that the seasonings be adjusted according to personal preferences before serving.
This substantial soup can be made at home or consumed on the streets, where it is commonly offered from thatched kiosks.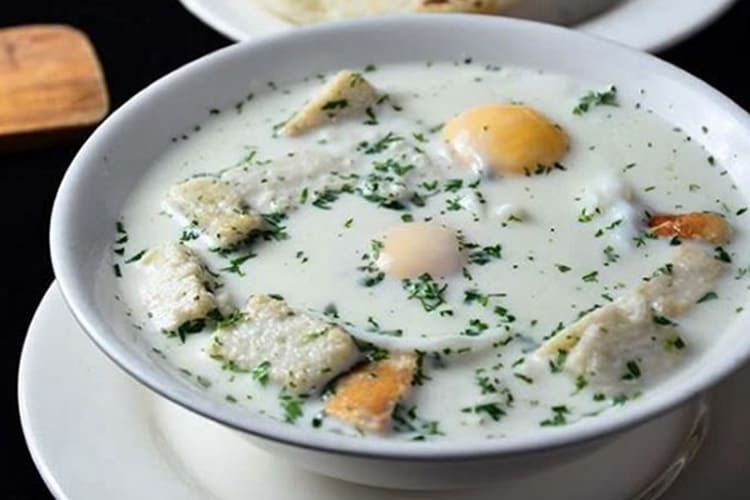 Changua
Breakfast is usually served with this classic Colombian soup.
It's made with boiled water and milk, green onions, coriander, parsley, and an egg cracked into the liquid while it's cooking.
This soup is typically served with arepas or stale bread on the side, as it was once used to make stale bread edible.
Changua is especially popular in Colombia's colder, mountainous regions, where it is typically served for breakfast to help residents warm up and start the day with a robust and nourishing meal.
Nowadays, it is a popular dish throughout the country, especially on holidays and weekends after a long night out, because changua is supposed to be an excellent hangover remedy.
Patacones Con Hogao
Patacones con hogao is one of my favorite dishes, made with fried plantain and topped with a salty, tomato-based sauce.
It can be found at city bars. It's a terrific appetizer to enjoy with friends while drinking a pint of beer.
Patacones, which originated on the coast, are made of plantain and are frequently eaten as a side dish with fish or pork. They become the main attraction here.
Guacamole and the traditional hogao sauce are frequently included in the dipping sauce. This is a great and entertaining dish to try.
Hogao sauce is salty and made with onions and tomato. Plantains are mashed and cooked in oil.
Sobrebarriga Sudada
Sobrebarriga is a famous Colombian dish produced by slow-cooking a tough flank steak until it is tender enough to pull apart easily, though it can also be made with meatballs, chicken, or fish.
It is traditionally cooked in Criolla salsa, which consists of tomatoes, onions, garlic, cumin, and bell peppers.
On the side, rice, potatoes, and arepas are commonly served. It's a good idea to top the stew with chopped coriander and avocado slices.
Carimañolas
Carimaolas is a traditional morning dish in Colombia's Caribbean area. Yucca, cheese, and meat, such as chicken or minced beef, are among the ingredients.
These little, torpedo-shaped nibbles are made of yucca that has been packed with cheese and deep fried.
This meal is frequently served with Suero sauce, a fermented milk concoction.
Pan trenza Colombian
Pan trenza is a classic Colombian braided bread made with flour, sugar, salt, yeast, oil, and eggs.
In addition to these fundamental components, some individuals like to add guava, raisins, or cheese to the bread to add taste.
After the dough has been formed, it is braided, smeared with egg wash, and baked till golden brown.
This basic bread is available at most bakeries in Colombia.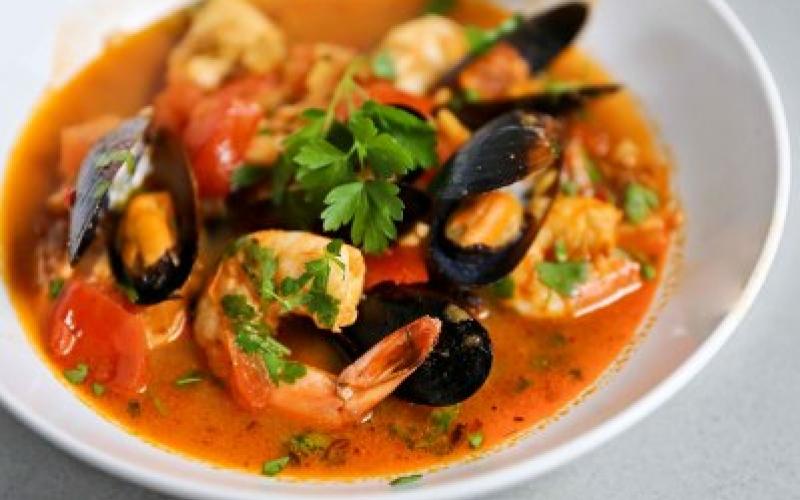 Casuela de Marisco
The coastal islands of San Andres, Santa Catalina, and Providencia are regarded to be the origins of casuela de marisco.
Shrimp, oysters, octopus, and squid are among the ingredients in this seafood casserole meal. They're cooked together in coconut milk and spicy sauce.
A favorite in Cartagena's walled city, it's also available in Bogotá, but I've heard that not every restaurant gets it perfectly.
Inquire with a local about the greatest seafood restaurant in town. Alternatively, you can have this dish in Cartagena or San Andres.
Aborrajado (Plantain Fritters)
Aborrajado is a great snack to have during a chat.
People are familiar with potato fritters. However, plantain fritters were discovered in the Cauca valley of Colombia.
Plantains are a type of banana that is used in a number of dishes. This dish is ideal for a snack on a hot summer day in Colombia.
What's intriguing about aborrajado is that its name does not accurately describe its appearance.
Aborrajado is Spanish for the batter. It is, however, a baked or fried appetizer or snack. To make it into a great dessert, add some bocadillo guava paste.
These incredible fritters are made with sweet plantain, cheese, milk, and egg. They have a crunchy exterior and a delicious interior.
This food is difficult to find in other countries, so try it when you visit Colombia.
Aguardiente
Aguardiente, a powerful anise-flavored liqueur, is a must-try for any ex-pat. This potent alcoholic drink is not for the faint of heart.
After all, the term means "flaming water." However, it is worthwhile to have this experience at least once in order to gain bragging rights among your Colombian friends and neighbors.
The drink is also associated with Colombian history. It was invented by the indigenous Quechua people, who termed it "guarapo."
Foodies will appreciate Colombia's numerous eating alternatives. They are representative of the country's diverse cultural regions and have something for everyone.
Though not on the list, "lulo," another of Colombia's great fruits, is mentioned. It will be available at the majority of restaurants and cafés.
You may try it in a smoothie with hierbabuena, a minty plant, at a few select locales.
Many of the foods described here were influenced by the arrival of Spanish colonizers and African cultures on the continent centuries ago.
They demonstrate Colombia's distinct cultural roots. Many of these popular dishes have a range of cooking ways due to the country's various regional customs.
FAQs on Colombian Food
What is Colombian famous food? What is the most well-known Colombian dish?
Arepas – Arguably the most well-known component of Colombian cuisine, arepas, like empanadas, are made with either white or yellow corn tortillas, but there are no fillings.
What are 4 typical Colombian foods?
Colombian cuisine is heavily influenced by local ingredients and ethnic groups' cultural traditions, but common ingredients include rice, maize, potato, cassava, and various legumes.
Proteins that are commonly consumed include beef, chicken, pork, and goat, as well as various types of fish and seafood.
What is a typical Colombian meal? Colombian Food
Lunch is Colombia's most substantial meal, often consisting of three courses: a soup, a main dish (meat, rice, and some sort of vegetable – potatoes, salad, plantains, etc.), served with fresh fruit juice and a small dessert, followed by a Tinto (small portion of black coffee)
What is Colombia's most popular snack?
Colombians, like the rest of us, enjoy snacks.
Today, I'd like to tell you about ten of the most popular snacks among Colombians.
Arepas
Deditos de Queso ("Cheese Fingers")
Bocadillo with Cheese
Chicharrones
Kebabs
Empanadas
Pastel Gloria
Papas Rellenas (Stuff Potatoes)
What are three things Colombia is well-known for?
Colombia is well-known for its aromatic Arabica coffee, fine emeralds, and exotic fruits.
The Latin American country is also known for its passionate people and for throwing the best parties.
What is Colombia's best dish? The top 10 famous food in Colombia are:
Bandeja Paisa. The most famous food in Colombia is the Bandeja Paisa
Eating Lechona in Colombia is on many foreigners' bucket lists
Tamal is the oldest Colombian dish we recommend you try
Sancocho
Arepa
Picada
Cazuela de Mariscos
Empanada
What is a typical Colombian breakfast? Colombian Food
Calentado is a traditional Colombian breakfast made from leftovers from the night before that have been simply reheated.
It dates back to a time when much of Colombia's population was impoverished and nothing was thrown away.
This filling breakfast typically consists of rice, beans, plantains, steak, fried eggs, and arepas.
What is Columbia's most cherished dish? What is the proudest dish in Columbia?
A Bandeja Paisa is probably the most well-known national dish, but it is actually from Antioquia, where the people are known as 'paisas.'
It's a dish with shredded beef or steak, morcilla (blood sausage), rice, beans, plantains, and a fried egg.
What are Colombians best known for?
Colombia is well-known for its arepas and specialty coffee, as well as the friendliness of its people.
It is well-known for its diverse landscapes and culturally rich heritage, which includes art, music, and theater.
It also has its fair share of celebrities, including Shakira and Sofia Vergara.
What language does Colombia speak?
Spanish
Colombia / Official language
More than 99.5% of Colombians are fluent in Spanish. English is the official language on the islands of San Andrés, Providencia, and Santa Catalina.
Colombians speak a variety of languages in addition to Spanish.
What is Colombian coffee?
It's coffee grown in Colombia's farmlands, a beautiful South American country. This coffee has a rich flavor, is highly aromatic, and has a mild flavor with a citrusy undertone.
Colombian coffee is made entirely of Arabica coffee beans, a superior coffee bean variety.
What are two interesting facts about Colombia?
Colombia Facts You Should Know
Colombia Has More Than 4,000 Species of Orchids.
Colombia Is the Most Biodiverse Country on the Planet.
Colombia Has 60 National Parks.
Colombia Has Some of the Most Popular Tourist Cities.
Colombia Is Home to the "Liquid Rainbow"
Colombia Has the Second most celebrated Holiday in the World
What is the name of lunch in Colombia? Colombian Food
Bandeja paisa
What time is dinner in Colombia?
A traditional main course consists of soup, a main dish, a drink, and sometimes a very sweet dessert.
Dinner is more of a snack. In big cities, the main course is usually served around 7 or 8 p.m.
When do most Colombians eat dinner? Colombian Food
Dining hours are similar to those of cities in North America or the United Kingdom, with the exception that dinner (Cena) is generally served after 8 p.m. in restaurants.
What do the people of Encanto eat? Colombian Food
Colombian Cheese Arepas
If you're wondering what bread the characters in Disney's Encanto are eating, it's Colombian Cheese Arepas. Arepas are Colombia's everyday bread. They are eaten for breakfast, lunch, and dinner.
What makes Colombia so unique?
Colombia is one of the most diverse countries in the world, with two oceans, a variety of climates, vibrant cities, incredible wildlife, and activities such as kayaking, rafting, rock climbing, paragliding, surfing, diving, dancing, and more.